David Cameron aides using WhatsApp 'to avoid transparency laws' over EU referendum
Senior Tory warns attempts to subvert FoI requests could lead to 'scandal and embarrassment'
Ryan Wilkinson
Wednesday 27 April 2016 07:13 Comments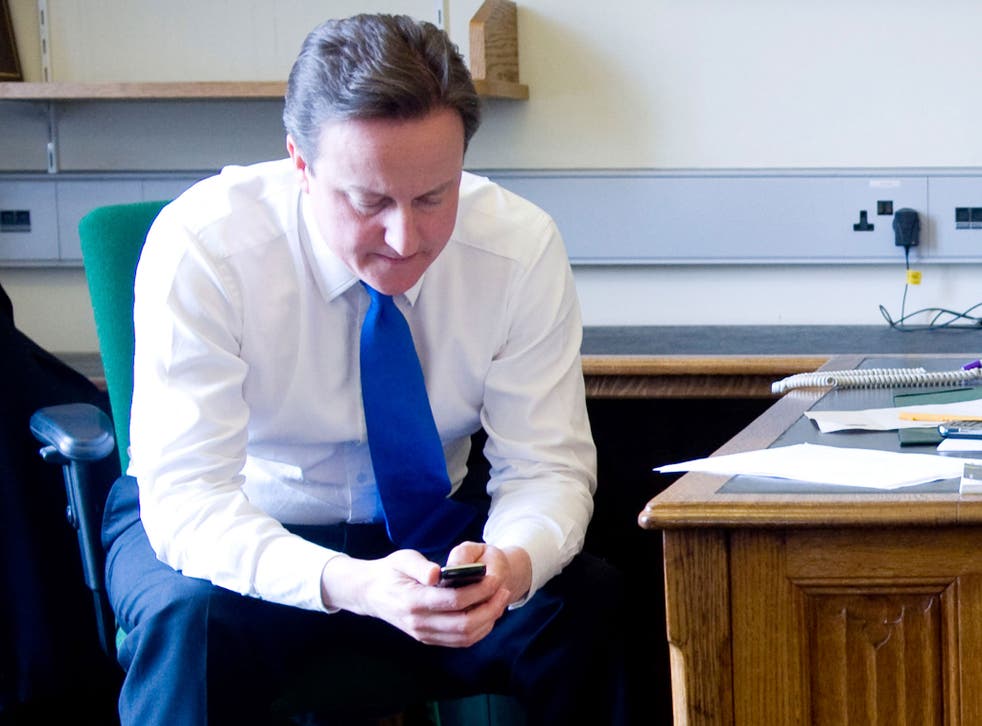 The Government is facing calls to be investigated over claims ministers supporting the Remain campaign have used WhatsApp to discuss strategy away from official channels.
A private group on the encrypted messaging service has reportedly been used to exchange texts by people guiding the campaign to keep Britain in the EU, prompting allegations that details are being kept secret from the public.
According to The Sun, one senior Tory warned attempts to avoid transparency laws could lead to "scandal and embarrassment" for the Remain group, and Labour MPs are said to have called for the Information Commissioner to probe the claims.
WhatsApp is used by more than a billion people around the world to communicate by text and share media files, although it has come under scrutiny for its use of encryption that scrambles messages when they are sent between devices.
Eurosceptic Tory grandee David Davis told The Sun: "Attempts to avoid the Freedom of Information Act in what is supposed to be a legitimate activity will lead to scandal and embarrassment.
"This will only reinforce the public's view that the Remain campaign is prepared to cheat to win this referendum."
What to believe about the EU referendum
He warned that the claims echoed a similar scandal in the US where presidential hopeful Hillary Clinton became embroiled in a battle over the use of her private email.
The allegations against government figures supporting the Remain camp sparked concerns that the exchanges will not appear on official records that can be released to the public under the Freedom of Information Act.
What has the EU ever done for us?

Show all 7
Matthew Elliott, chief executive of the official Brexit group Vote Leave, told The Sun: "This is potentially criminal and should be investigated by Sue Gray, the Head of Ethics at the Cabinet Office and the Information Commissioner."
Emails sent from official Government accounts are archived and can be released to the public after varying periods have elapsed, depending on the sensitivity of the information.
Louise Haigh, Labour's shadow minister for digital industries, said using messaging services like WhatsApp could have implications for the 20-year rule of release of Cabinet papers.
She said she had "written to the Information Commissioner to ask that this is urgently investigated and either banned completely or brought under the FoI legislation."
PA
Register for free to continue reading
Registration is a free and easy way to support our truly independent journalism
By registering, you will also enjoy limited access to Premium articles, exclusive newsletters, commenting, and virtual events with our leading journalists
Already have an account? sign in
Join our new commenting forum
Join thought-provoking conversations, follow other Independent readers and see their replies