David Cameron's EU renegotiation will change nothing, Nigel Farage says
The Ukip leader says the PM is involved in a 'charade'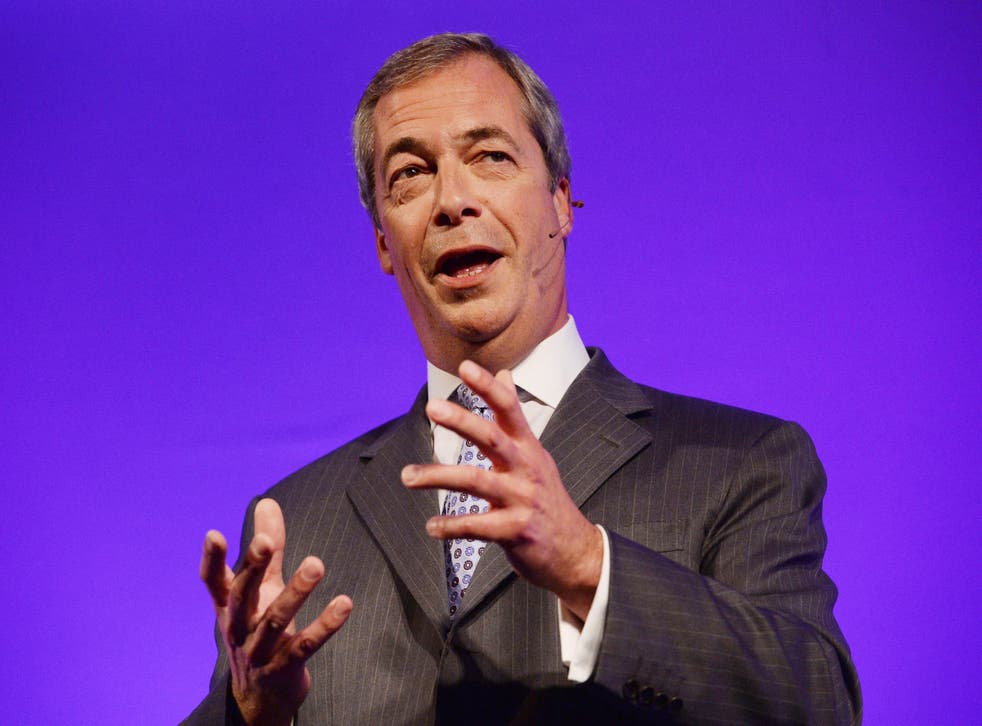 David Cameron's plan to renegotiate the terms of Britain's EU membership will change "nothing", Ukip's leader has said.
Nigel Farage said that only a minor area of European policy was up for renegotiation and that even that was not certain to be achieved.
The Prime Minister is in Brussels today, where he will try to convince other European premiers of the four pillars of his EU reform goals, set out in the autumn.
Mr Cameron wants cuts to business regulation, protection for the non-eurozone single market, and a UK opt-out from the bloc's policy of "ever closer union".
The PM's most high-profile demand is however a restriction on EU migrants' access to in-work benefits like tax credits for the first four years they live in the UK.
This final point is expected to be a major stumbling block for the PM, with other EU leaders having told him they do not see "eye to eye" on the issue. Unanimous agreement would be required to change the EU's treaties.
Ukip's leader said the talks would likely leave the UK subject to the parts of the EU he was opposed to.
"I do believe Britain should govern itself, I do believe in national democracy, and I do believe that like Australia and other countries we should be able to govern who comes into our country," Mr Farage told BBC Radio 4's Today programme.
Eurosceptic Tory MPs

Show all 7
"If our relationship with Europe was changed to that then we would have something to talk about.
"As it is, nothing is going to change. We will go on paying £50m gross as a membership fee and we will go on with uncontrolled open borders – which doesn't just push down our wages and impact the health service, it now threatens our security too."
Mr Cameron's proposed policy of restricting in-work benefit is in itself a limited interpretation of an earlier claim by the PM that freedom of movement rules had to be changed.
Mr Farage described the renegotiations, which will take place at a regular meeting of the European Council, as a "charade".
The Conservative manifesto pledged to hold a referendum on EU membership before the end of 2017 – but after renegotiations are complete.
Recent polls have shown different results, with substantial leads for both sides in the referendum and a number of dead heats - as well as controversy over the methodology of online polls.
Join our new commenting forum
Join thought-provoking conversations, follow other Independent readers and see their replies