David Cameron set for U-turn over UK sanctuary for most vulnerable Syria refugees following plea by aid agencies
Andrew Grice
Thursday 23 January 2014 01:00 Comments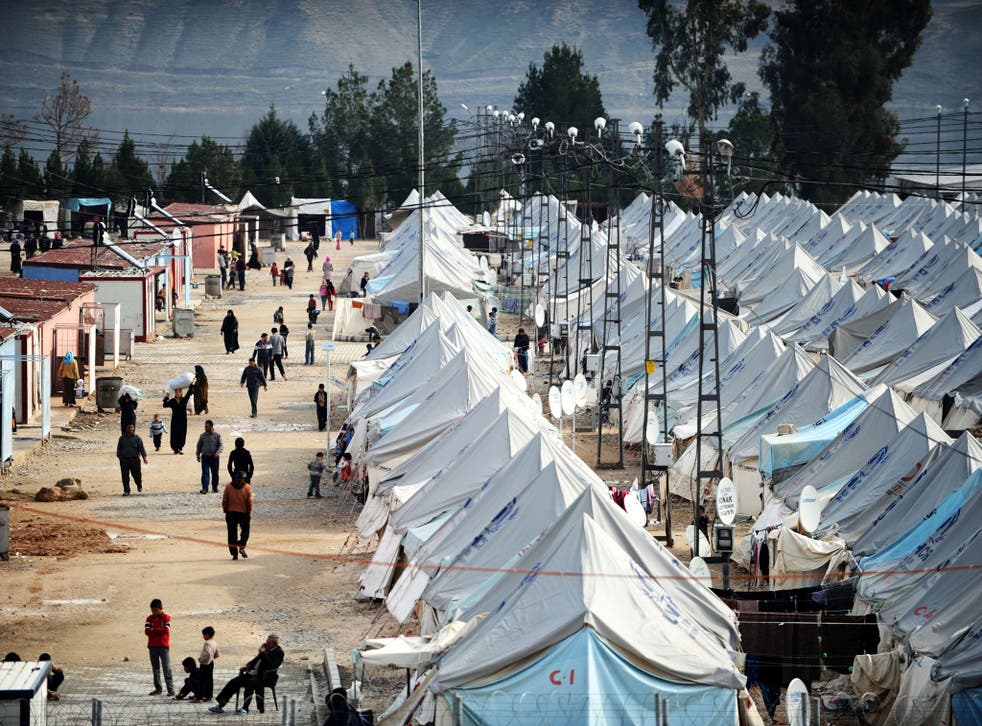 David Cameron opened the door yesterday for Britain to give sanctuary to some of the most vulnerable Syrian refugees trapped in appalling conditions in neighbouring countries.
But the Prime Minister is now under intense pressure to go further by accepting 500 refugees under a United Nations resettlement programme. Last night Nick Clegg broke ranks with Mr Cameron by making public his private lobbying for a change of heart by the Government, which has refused to join the 18 western countries who have signed up to the UN plan.
The Deputy Prime Minister agrees with Labour that Britain should admit about 500 Syrians. He hopes to persuade Mr Cameron to change his mind before Labour forces a Commons vote on the issue next Wednesday.
The Prime Minister's partial retreat came after Labour raised in the Commons the letter signed by 25 aid agencies and refugee groups, published in The Independent on Saturday, calling on the Government to think again. Mr Clegg said: "I am full of admiration for the work The Independent has done in repeatedly raising awareness of this issue on its front page."
Aides revealed that the Liberal Democrat leader had been "arguing for weeks" inside the Government for the UK to back the United Nations High Commissioner for Refugees (UNHCR), which wants western nations to accept 30,000 of the 2.3m Syrians who have fled their country.
A source close to Mr Clegg said: "We are one of the most open-hearted countries in the world and Nick believes we have a moral responsibility to help. He not only believes the moral case for doing this is overwhelming, he also thinks the political case for action is unarguable as well."
The source added: "The Coalition Government has been the most generous in the world when it comes to helping with the humanitarian crisis in Syria and it would be completely self-defeating to allow ourselves to be painted as the least generous. The Lib Dems will continue to make the case around the Cabinet table. We have yet to gain the agreement of our Conservative colleagues but we remain hopeful that we will."
When Ed Miliband raised the issue at Prime Minister's Questions, Mr Cameron told MPs: "Where there are extreme hardship cases, I think we should look at this again." He added: "If there are very difficult cases of people who don't belong in refugee camps, who have either been disabled by these dreadful attacks, or are in very difficult circumstances, I am happy for us to look at that argument."
Mr Cameron said one unnamed child refugee was already been treated in a British hospital. But Downing Street was unable to say how many Syrians might be helped by his more flexible approach. Last night it denied the Prime Minister had announced a change of policy. His official spokesman said: "What we are doing is listening to the arguments about how we can help the most vulnerable people and we are going to do that and then set out how we propose to do that. We haven't taken final decisions around the best way and the most effective way of doing that."
Mr Miliband was "somewhat encouraged" by Mr Cameron's move, saying the Government was "gradually inching forward".
But Labour sources said it was "shameful" that the UK would still not join the UN resettlement programme. Yvette Cooper, the shadow Home Secretary, said: "It is very disappointing that the Prime Minister was so resistant to signing up. Nearly every other European nation, the United States and Australia are helping out. It is not a replacement for aid, it is additional help for the most vulnerable victims of war. There is cross-party support for doing more. We will hold a debate on this next week to show the Government the strength of feeling and hope MPs from all parties will join us."
Earlier Jim Murphy, the shadow International Development Secretary, quoted from the aid and refugee groups' letter, which asked: "How can we call on Syria's neighbours to keep their borders open to refugees if we keep our own under lock and key?"
Mark Pritchard, one of several Tory MPs pressing for a full U-turn, said: "I hope a cross party consensus can guide the UK's humanitarian response and the refugee issue doesn't become a party political issue. The Government does appear to be softening its policy, which is welcome."
Mr Cameron the Commons: "I don't believe you can solve a refugee crisis of this scale — when you've got almost half the 9m population of Syria either displaced or at risk of displacement –with a quota system where countries are taking a few hundred refugees."
He accused some EU countries of accepting a small number of refugees rather than providing humanitarian aid. "I think we are fulfilling our moral obligations to the people of Syria," he said. "The fact that the Finns, the French or the Swedes are going to take a few hundred people, that is not fulfilling your obligations."
Anna Musgrave, advocacy officer at the Refugee Council, welcomed Mr Cameron's move. "For every person rescued from the region, a resettlement place would be life changing," she said. Kate Allen, director of Amnesty International, said: "It's a huge relief that the Prime Minister is now prepared to revisit this issue and we must move swiftly to offer lifesaving protection."
Register for free to continue reading
Registration is a free and easy way to support our truly independent journalism
By registering, you will also enjoy limited access to Premium articles, exclusive newsletters, commenting, and virtual events with our leading journalists
Already have an account? sign in
Join our new commenting forum
Join thought-provoking conversations, follow other Independent readers and see their replies