David Cameron sparks fury after he hints that overseas aid budget could be switched to MoD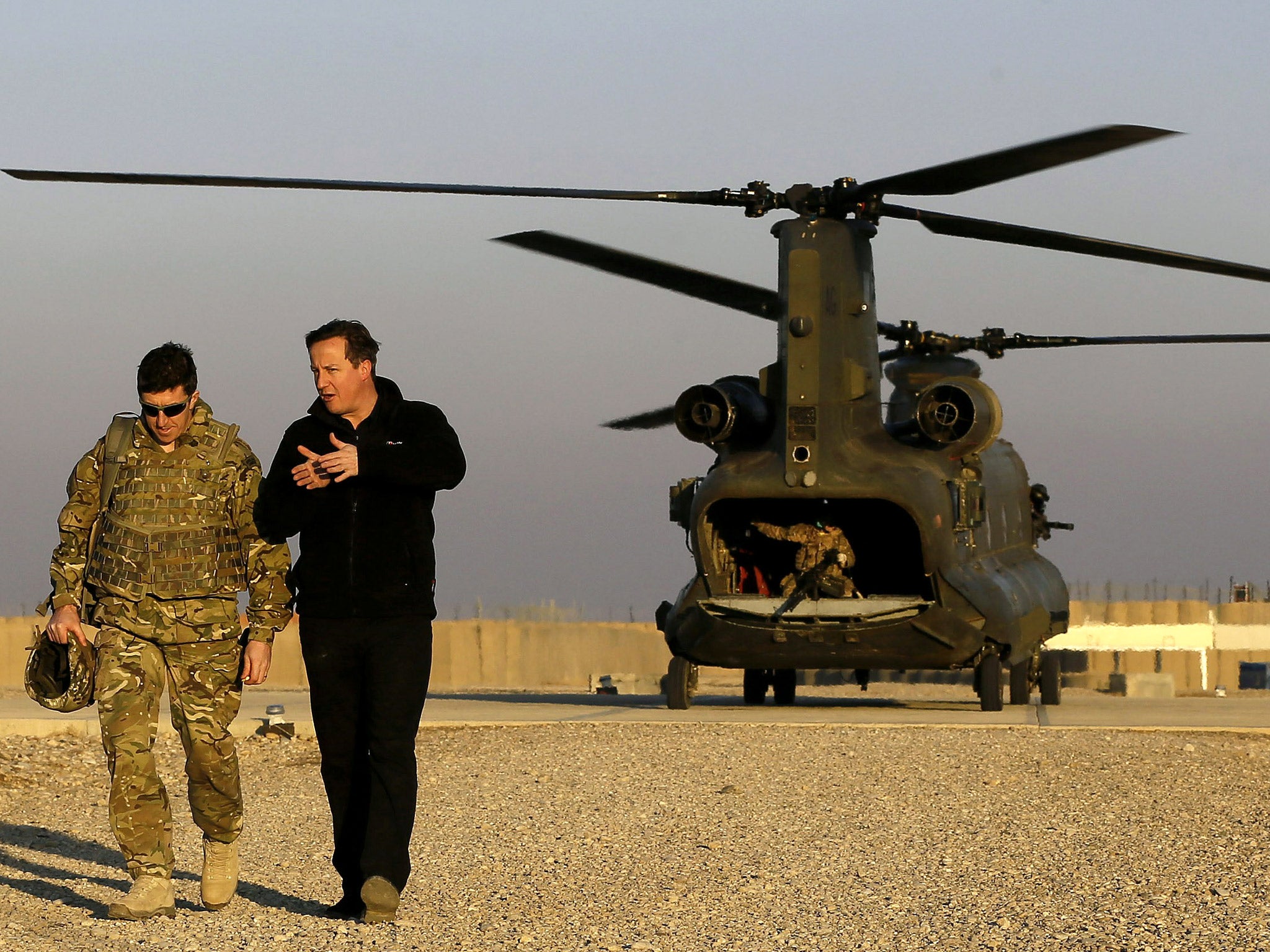 Charities reacted angrily tonight after David Cameron hinted that part of the Government's overseas aid budget could be switched to the Ministry of Defence.
Military chiefs are arguing that the Department for International Development (Dfid) should pick up some of the cost of body armour, military aircraft and naval patrols when British troops help to bring stability to turbulent parts of the developing world.
The MoD has made its pitch for cash from the aid budget ahead of next month's spending review in which Whitehall departments are expected to find further cuts of £11.5bn in 2015-16.
International development spending has been ring-fenced as the Government seeks to hit its target for spending 0.7 per cent of national income on aid by the end of this year.
Mr Cameron indicated he was sympathetic to the MoD's call.
He said: "There is an argument that one of the most fundamental parts of development is security. You don't get development without peace and security.
"The rules already allow some of your aid money to be spent on security issues. We should make sure that, within the rules, we are doing what is necessary - not to make the numbers add up, but actually so that development takes place."
But Emma Seery, a spokeswoman for Oxfam, said: "British aid is among the world's best because it pays for schools not soldiers, medicines not military operations.
"The Prime Minister needs to be categorical that not one penny of aid can be raided by the MoD, and that the UK's life-saving aid is not up for grabs in the budget bun fight.
Ben Jackson of Bond, an umbrella group representing 350 British aid groups and charities, said: "There are strict definitions of aid that clearly preclude it from being spent on military equipment.
"The MoD must respect these guidelines and Dfid should continue to resist any attempts to divert UK aid away from life-saving poverty reduction programmes.
"Difd is one of the most high-performing and transparent donor agencies in the world. This should not be undermined by the MoD trying to use UK aid for their own purposes."
Join our commenting forum
Join thought-provoking conversations, follow other Independent readers and see their replies