David Cameron stresses his commitment to 'Christian values' in Christmas message
PM said 'giving, sharing and taking care of others' at home and around the world was something Britain could be proud of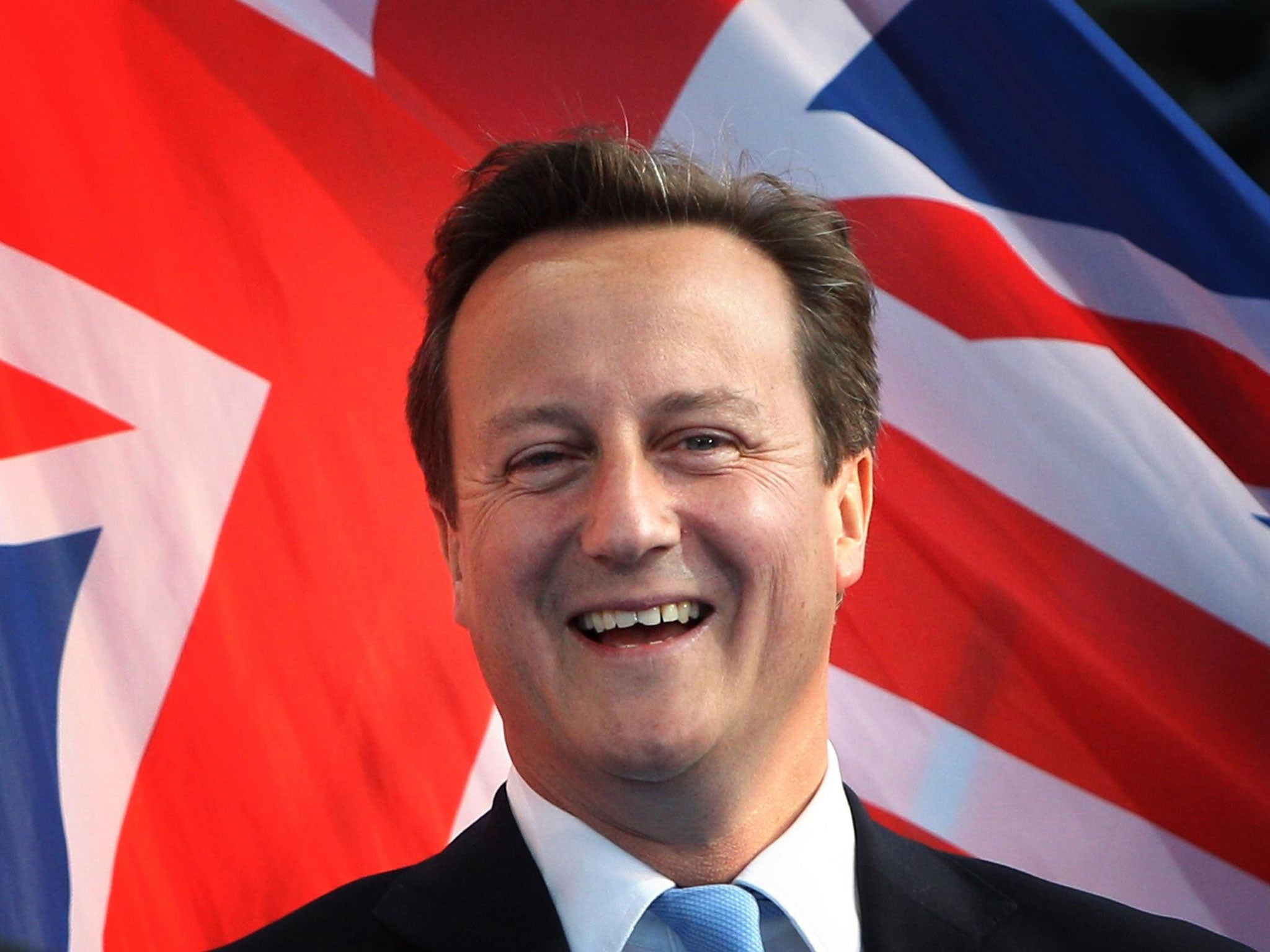 David Cameron has stressed his commitment to "Christian values" as he delivered his Christmas message to the country.
The Prime Minister said "giving, sharing and taking care of others" at home and around the world was something Britain could be proud of, and urged the public to "think about those in need" over the festive period.
In his Christmas message, Mr Cameron - the only one of the three main party leaders to describe himself as Christian - praised the work of the military, aid workers and medical volunteers abroad.
"Among the joyous celebrations we will reflect on those very Christian values of giving, sharing and taking care of others," he said.
"This Christmas I think we can be very proud as a country at how we honour these values through helping those in need at home and around the world," Mr Cameron continued.
"On Christmas Day thousands of men and women in our armed forces will be far from home protecting people and entire communities from the threat of terrorism and disease.
"NHS doctors, nurses and other British volunteers will be in Ebola-affected countries, working selflessly to help stop this terrible disease from spreading further.
"And British aid workers will be helping citizens to rebuild countries and communities afflicted by conflict and poverty."
He added: "Here at home thousands of police and fire officers, paramedics and other emergency service personnel will be working hard to keep the public safe and well.
"Across the country volunteers and workers from charities and other organisations will drop in on the vulnerable and elderly so they are not isolated this Christmas.
"And thousands of churches - whether in the smallest village or biggest city - will hold open their doors and welcome people of faith and none to give thanks and celebrate together.
"So this Christmas, as we celebrate the birth of Christ with friends, families and neighbours, let us think about those in need at home and overseas, and of those extraordinary professionals and volunteers who help them."
Mr Cameron came under fire for stoking "alienation and division" earlier this year when he insisted that Britain is a "Christian country".
Deputy Prime Minister Nick Clegg - a self-proclaimed atheist - said in his own message that the "heart" of the Christmas festivities is "the birth of Jesus Christ, a time of joy and celebration for Christians around the world".
The Liberal Democrat leader said that the Christian values of love, charity and hope expressed through the story were "universal, speaking to and uniting people of all faiths and none".
Mr Clegg's video message also includes a thank you to the armed forces personnel, emergency services and carers working through the festive period to keep others safe and well.
Labour leader Ed Miliband - who is also an atheist - recalled the famous truce observed by soldiers in the First World War trenches in his Christmas message and noted that "the same sense of compassion" is needed today.
"We need the same sense of compassion in the face of the suffering and hatred that afflicts parts of our world. And especially in the Middle East, the cradle of Christianity. Let us remember those caught up in fighting and in fear of their lives," Mr Miliband said.
"This Christmas I want to pay tribute to all who spend time, effort and skill in serving the needs of their fellow citizens in a voluntary and professional capacity," the Labour leader added.
Join our commenting forum
Join thought-provoking conversations, follow other Independent readers and see their replies