David Cameron tells Davos he is in 'no hurry' for EU referendum
The prime minister will meet with the European Council in February to discuss his proposals for Europe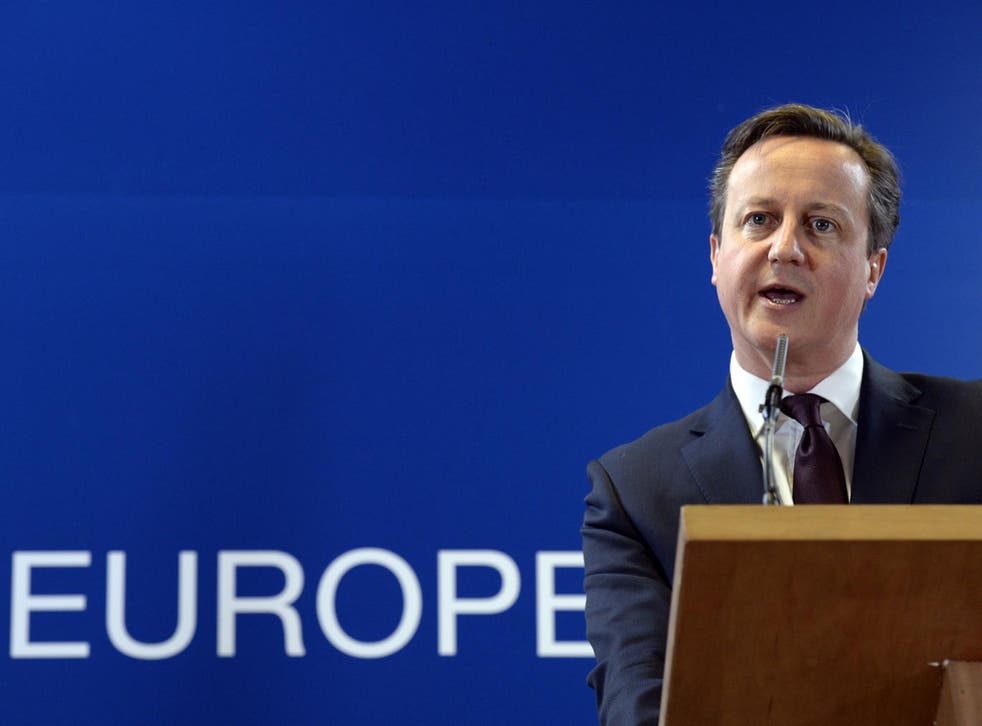 David Cameron has told an audience at Davos that he would walk away from a Brussels summit in February if an agreement can not be reached on the UK's EU referendum.
"I want to put that to people in a referendum and campaign to keep people in the European Union. If there's a good deal, we'll take it. But if there's not a good deal, I'm not going to hurry, I can hold my referendum any time until 2017," Cameron said.
The prime minister will meet with the European Council in February to discuss his proposals for Europe, including a four-year freeze on in-work benefits for EU migrants that has been met with resistance in Brussels.
In his Davos speech, Cameron said that he supported the idea of free movement, but that where it had gone wrong was in the interaction of the UK's welfare system with free movement.
"Net migration is running at 330,000 a year, as many as 3.3m people added to our population in the decade. It's a concern about numbers and pressure. I don't think the British people are unreasonable in having this concern because the pressure on communities is too great," he said.
Business news: In pictures

Show all 13
Cameron said he would campaign to keep the UK in the European Union, but that he would resist further political integration.
"Britain has never been fond of the idea that we are part of the same sovereignty. We are a proud independent country," he said.
Ministers are allowed to campaign on either side of the referendum once the negotiations are complete.
Join our new commenting forum
Join thought-provoking conversations, follow other Independent readers and see their replies