David Davis dismisses 'made up' £40bn Brexit bill as he tries to calm Tory backlash
Brexit Secretary also said the power of the European Court of Justice in the UK will end in 2019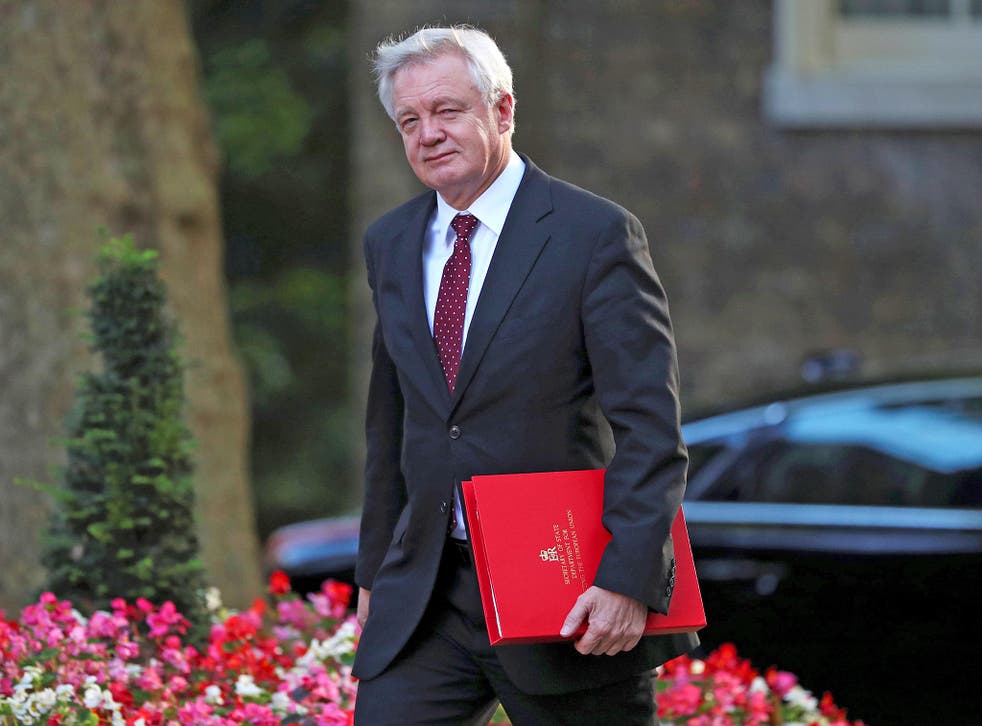 David Davis has sought to calm Tory anger over Theresa May's Brexit speech by saying the UK will not face a £40bn divorce bill as a result of leaving the EU.
Ahead on the next round of crunch talks with Brussels, the Brexit Secretary said reports around the final financial settlement were "made up" and claimed the power of the European Court of Justice (ECJ) would end in 2019 when Britain formally leaves the bloc.
Ms May used a landmark speech in Florence to propose a two-year transition period after Brexit with similar arrangements, prompting concern among Tory Eurosceptics over the prospect of staying in the single market and keeping freedom of movement.
However cracks are already beginning to show at the top of the party amid reports Boris Johnson has demanded commitments Britain will not adopt any new EU rules during the transition period.
Mr Davis conceded that the UK would pay around £10bn a year to the EU up to 2019 but he rejected claims the final settlement could be far higher.
He told BBC One's Andrew Marr Show: "Things like pensions and other things, these are debatable to say the least.
"The last time we went through line by line and challenged quite a lot of the legal basis of these things and we'll continue to do that.
"That doesn't mean that we want to see our allies and friends in Europe massively disadvantaged in the next few years and that's what we're aiming not to do."
Asked about claims that the final settlement could be around £40 billion, Mr Davis said: "They sort of made that up too."
He added: "I'm not going to do an actual number on air, it would be ridiculous to do that, but we have a fairly clear idea where we're going on this."
Mr Davis also said that while the UK would be leaving the ECJ's jurisdiction in the long term, the existing arrangements would apply during the transition.
UK news in pictures

Show all 50
It comes as Mr Johnson reportedly intervened to demand assurances that EU rulings will not apply during the transition and that Britain would be allowed to sign trade deals during this period, according to The Telegraph.
Register for free to continue reading
Registration is a free and easy way to support our truly independent journalism
By registering, you will also enjoy limited access to Premium articles, exclusive newsletters, commenting, and virtual events with our leading journalists
Already have an account? sign in
Register for free to continue reading
Registration is a free and easy way to support our truly independent journalism
By registering, you will also enjoy limited access to Premium articles, exclusive newsletters, commenting, and virtual events with our leading journalists
Already have an account? sign in
Join our new commenting forum
Join thought-provoking conversations, follow other Independent readers and see their replies