Despite Vince Cable's warning, Lib Dems will vote for Tory deficit plans
Cable regards cuts plans as unrealistic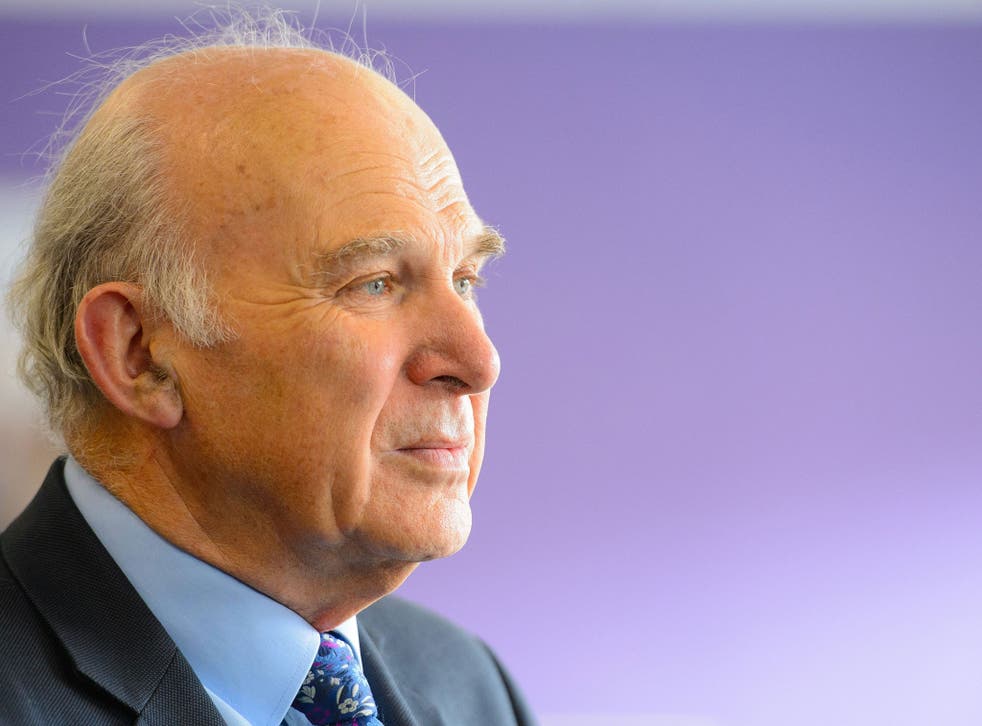 The Liberal Democrats will vote with the Conservatives on plans to balance the nation's books by 2017-18 despite a warning by Vince Cable that his party must not sign up to massive spending cuts.
The Business Secretary has angered Nick Clegg by distancing the Lib Dems from the strategy set out by George Osborne in his Autumn Statement. Mr Cable regards the cuts pencilled in for the period to 2020 as unrealistic.
One senior Lib Dem said: "It looks shambolic. We should be 'owning' a successful Autumn Statement, not looking like we are attacking our own policies and letting the Tories get all the credit. We can't be in Government and opposition at the same time."
The Lib Dems denied reports of a row between Mr Cable and Danny Alexander, the Lib Dem Chief Treasury Secretary, when the Cabinet was briefed on the Chancellor's package on Wednesday. But other ministers said the Business Secretary challenged his younger colleague by making clear that the junior coalition partner supported Mr Osborne's plans for the 2015-16 financial year but not his plans to run a budget surplus by the end of the 2015-20 parliament. Other ministers described it as "an odd moment" because "an internal Lib Dem debate" was played out in front of Conservatives.
In pictures: Chancellor George Osborne delivers his Autumn Statement

Show all 8
Some Lib Dems saw Mr Cable's move as a "revenge attack" on Mr Alexander, a close ally of Nick Clegg who has been appointed the party's economic spokesman at the general election – a role held by Mr Cable in 2010.
"Vince is still smarting," one insider said. "He is genuinely worried we are being locked in to Tory cuts."
Mr Cable took the unusual step of writing to the Office for Budget Responsibility, asking it to distinguish between Coalition policies and the long-term plans of the Conservatives, which the Lib Dems do not support.
Mr Clegg's party has backed the Osborne plan to clear the deficit on day-to-day spending on services by 2017-18. But the Lib Dems would raise 20 per cent of the revenue from tax rises rather than 100 per cent through spending cuts as the Chancellor plans. Unlike the Tories, the Lib Dems are not committed to balancing the books on capital spending such as infrastructure projects.
Lib Dem sources said the party would vote with the Tories in the new year when Mr Osborne puts his charter for budget responsibility to a Commons vote. They said that clearing the deficit on current spending by 2017-18 was approved by the Lib Dem conference in October. The Chancellor's move is aimed at flushing out Labour's policy on the deficit.
Mr Osborne has said of the Lib Dems: "In private, they sign up to all these decisions [on cuts] and then in public they slag them off."
Ed Balls, the shadow Chancellor, said: "If Vince Cable has a problem, why is he still in the Cabinet? It's utter chaos."
Join our new commenting forum
Join thought-provoking conversations, follow other Independent readers and see their replies