Disposable coffee cups could be taxed like plastic bags, Environment Minister says
Currently, it is believed that less than 1 per cent of the 2.5 billion plastic coffee cups used per year are recycled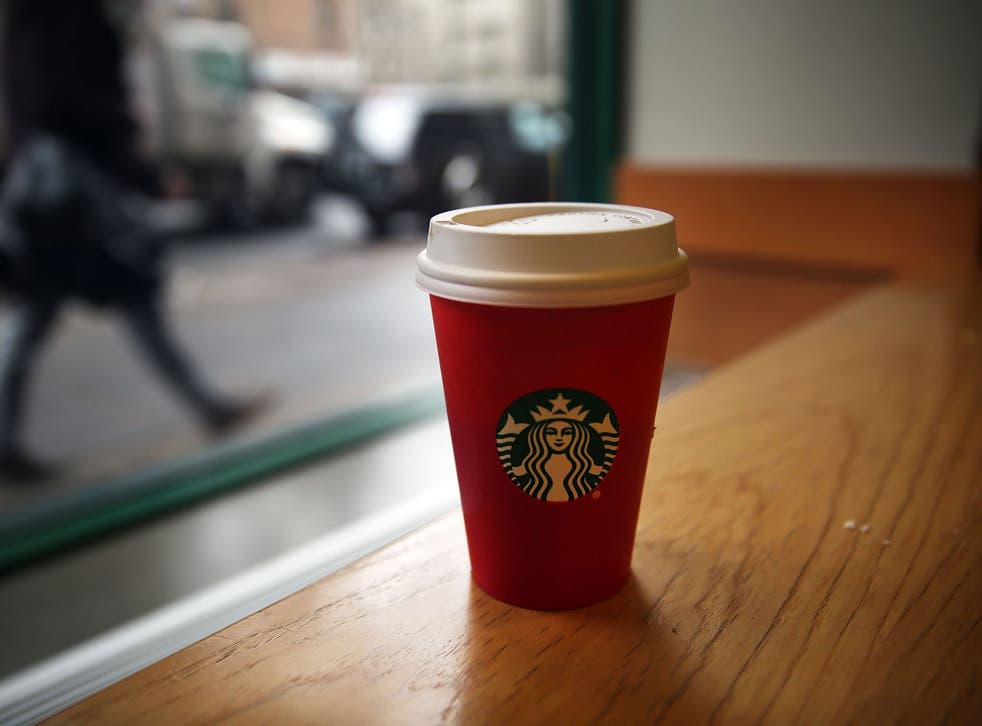 A new tax could be placed on coffee cups in a bid to reduce waste, the Environment Minister has suggested.
Currently, millions of takeaway cups are thrown away every year and research has indicated that just one in 400 cups sold by high street café chains is recycled. Minister Rory Stewart has suggested that a coffee cup tax could be introduced in a similar manner to the new plastic bag tax, to try and encourage customers to bring their own refillable flasks to cafes.
During discussions on the issue in the House of Commons, Labour MP Rob Marris asked Mr Stewart what the government would do to halt the "wretched number" of cups discarded without recycling every year. Mr Stewart said: "I absolutely agree. It's a huge problem and there are tens of millions of these things being produced and thrown away. As you have pointed out, many of these things cannot be recycled either by the way they're disposed or because of the composition of the cup.
"Having tackled plastic bags, which I hope everybody in the House would agree the plastic bag tax has been a success, coffee cups seem to be a very good thing to look at next."
In pictures: Plastic pollution around the world

Show all 10
In response, Mr Marris welcomed his comments but said he did not believe a tax was the solution, He said: "My initial reaction is charging 5p or 10p for the cup will not work- it will not encourage people to take their own cups in if a coffee goes up from £1.90 to £1.95.
"I suspect a more technological answer is what we need- either the composition of the disposable cups being changed so they're more easily recyclable, as it's quite a palaver at the moment, or changing the technology in the recycling.
"I think the Government should take a lead in encouraging research into a better product to begin with or better technology."
Following the Environment Minister's comments, his department issued a statement saying that they currently have no official plans to introduce such a tax.
It is estimated that fewer than 1 per cent of the 2.5 billion paper and plastic cups used in the UK every year are recycled. This is partly because many are lined with plastic.
There are just two specialist facilities in the UK which have the required equipment to separate plastic from paper for recycling.
In response to Mr Stewart's comments, a spokesperson for Starbucks cafe chain said: "We are working closely with industry partners to crack the difficult problem of cup recycling. To incentivise environmentally friendly behaviour we offer a reusable cup discount of 25p on drinks if you bring your own reusable cup to our stores. This can be any reusable cup, not only a Starbucks one."
With additional reporting by PA
Join our new commenting forum
Join thought-provoking conversations, follow other Independent readers and see their replies