Government to publish Domestic Abuse Bill two years after pledging new law
Charities back plan to tackle controlling behaviour, including 'economic abuse' of victims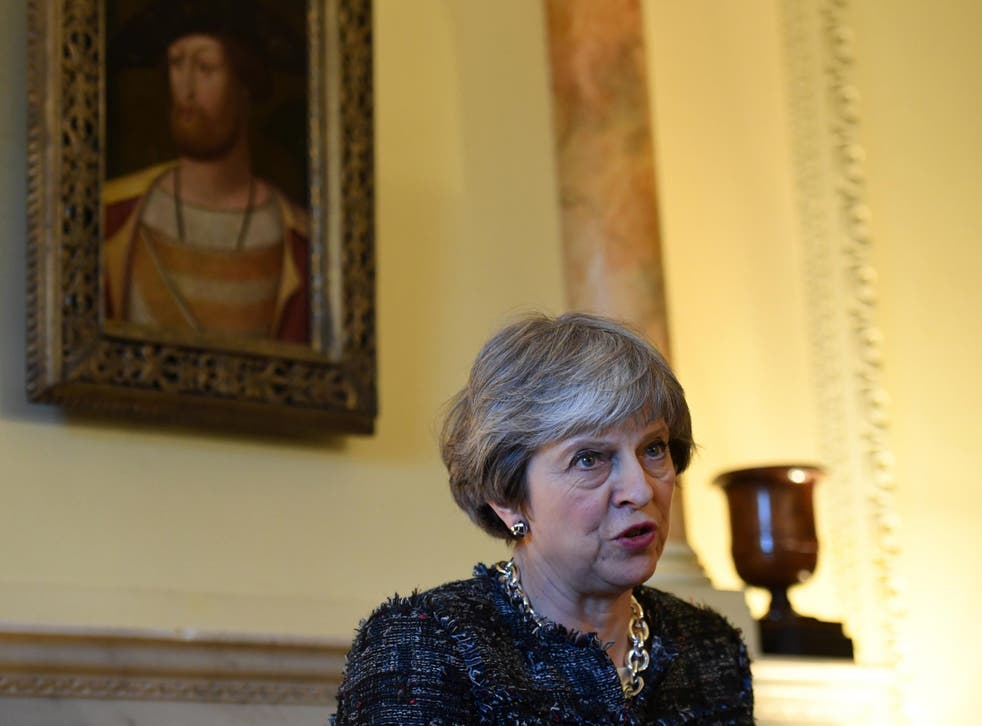 Anti-abuse charities have backed a government plan to tackle domestic abuse, as ministers prepare to publish a draft bill on Monday – almost two years after Theresa May promised to change the law.
The proposed legislation is aimed at making it easier to prosecute perpetrators of both physical and emotional abuse, and provide more support for victims.
The bill will introduce, for the first time, a definition of domestic abuse to include "economic" abuse, acknowledging that controlling a partner's money can amount to manipulative behaviour.
It also introduces a new protection order to force perpetrators to attend rehabilitation programmes, if substance abuse is a factor in their crimes.
The draft bill comes as new research reveals the financial impact of the crime for the first time. Government analysis has found the social and economic cost of domestic abuse in England and Wales was £66bn in the year 2016-17.
The prime minister – who said in February 2017 that she would directly oversee legislation to tackle domestic abuse – said: "We know, from the harrowing experiences of victims and their families, that there is still more to do to stamp out this life-shattering crime and the Domestic Abuse Bill will lead the way in bringing about the changes we need to achieve this.
"It represents a step-change in our approach, and I am grateful to the charities, victims, campaign groups and frontline agencies who have worked alongside us to ensure we get this right."
An office of the domestic abuse commissioner would be set up under the government plan, and the bill would also place the so-called "Clare's Law", which gives anyone the right to ask the police if their partner may pose a risk to them, on a statutory footing.
The government also revealed plans for a raft of other measures, including more support for children affected by domestic abuse and additional funding for disabled, elderly, male, and LGBT+ victims of domestic abuse.
UK news in pictures

Show all 50
Suzanne Jacob OBE, chief executive of the SafeLives charity, said: "We welcome the government's set of proposals, particularly putting a greater focus on perpetrator accountability, both through the legal system, civil powers, and programmes that seek to change abusive behaviour."
Women's Aid also welcomed the planned changes. Chief executive Katie Ghose said: "The domestic abuse bill has the potential to create a step-change in the national response, to create a more effective approach to tackling domestic abuse; sustainable funding for our life-saving network of specialist support services must be at the centre of this if we are to make a real difference to survivors' lives."
Ms Ghose said the current response to domestic abuse is "a postcode lottery, with resources often focused on so-called 'high risk' cases".
Support free-thinking journalism and attend Independent events
It is estimated that around two million adults experience domestic abuse each year, affecting almost 6 per cent of all adults. Campaigners recently warned that some domestic abuse victims are at risk from controlling behaviour because Universal Credit money is being paid into a single shared bank account.
Home secretary Sajid Javid said: "Domestic abuse is a shocking crime that has a truly devastating effect on victims – and costs billions of pounds a year.
"That is why we are strengthening our response through the ground-breaking draft Domestic Abuse Bill. This will ensure we give victims the full support they need and bring to justice those who are causing misery in homes up and down the country."
The draft bill follows a consultation launched last year, with more than 3,200 people responding. The £66bn annual cost of domestic abuse was calculated by looking at the costs of protective measures, police responses and the wider justice system.
Register for free to continue reading
Registration is a free and easy way to support our truly independent journalism
By registering, you will also enjoy limited access to Premium articles, exclusive newsletters, commenting, and virtual events with our leading journalists
Already have an account? sign in
Register for free to continue reading
Registration is a free and easy way to support our truly independent journalism
By registering, you will also enjoy limited access to Premium articles, exclusive newsletters, commenting, and virtual events with our leading journalists
Already have an account? sign in
Join our new commenting forum
Join thought-provoking conversations, follow other Independent readers and see their replies