Big payout to aide who was sacked and marched out of Downing Street on Dominic Cummings's orders
Legal action launched by Sonia Khan had threatened to drag Boris Johnson's chief aide to an embarrassing employment tribunal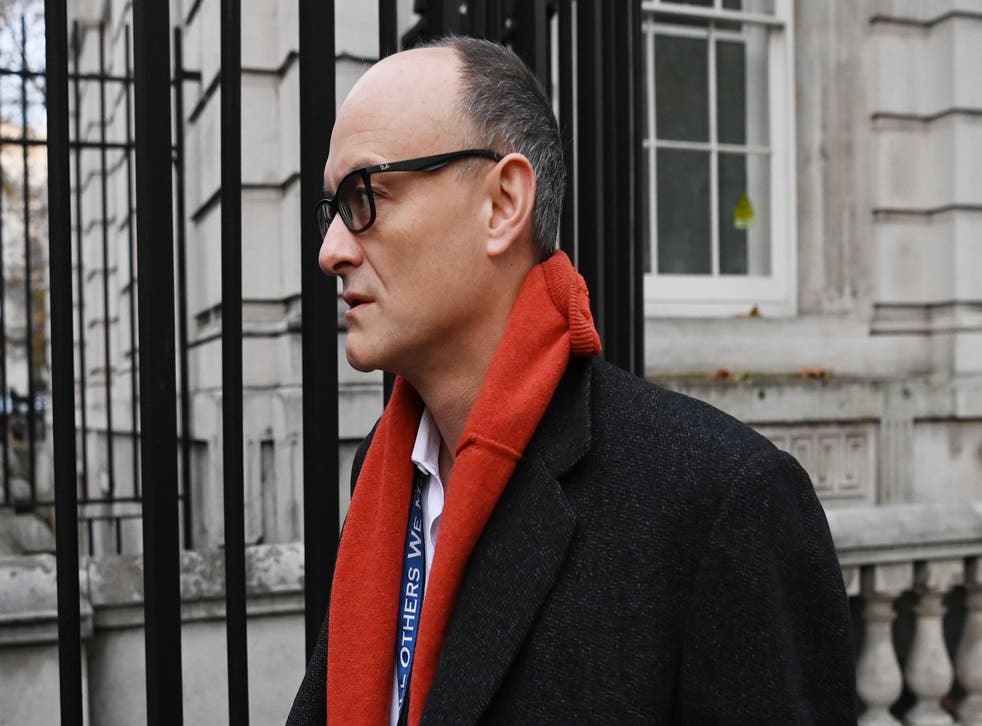 Taxpayers face a big bill over an aide who was sacked and marched out of Downing Street by armed police on Dominic Cummings's orders, after she reached a settlement.
The legal action launched by Sonia Khan, who strongly denied accusations of leaking government information, had threatened to drag Boris Johnson's chief aide to an embarrassing employment tribunal next month.
It was even thought that the prime minister himself, as the ultimate employer of all special advisers, could be asked to testify if it reached a hearing.
Now Ms Khan has dropped her case after reaching an agreement on what is believed to be a payout of tens of thousands of pounds, following 14 months of negotiation.
The former adviser to Philip Hammond, the ex-chancellor, said in a statement: "Having reached a settlement of these issues, I am now moving on with my life and career."
The deal will come as a relief to No 10, but it is also a sharp reminder of the controversies sparked by Mr Cummings, as he prepares to leave Downing Street at the end of the year.
Many Tories hope that the departure of the former Vote Leave chief will mark an end to the macho, confrontational approach that has been a feature of Mr Johnson's 16 months in power.
When Ms Khan was walked out of Downing Street by an armed police officer last August, lawyers immediately pointed to the likelihood of legal action.
Mr Cummings claimed she had misled him over her contact with Mr Hammond, her former boss, but she denied any wrongdoing – and Sajid Javid, the then chancellor and Ms Khan's new boss, was not even consulted.
Lawyers pointed out that proper procedures had not been followed, that she was not given the right to be represented and had been humiliated by being bundled out of her workplace.
No inquiry took place afterwards and Mr Cummings, in a subsequent meeting with advisers, is said to have warned: "If you don't like how I run things, there's the door."
In her statement, Ms Khan added: "I have a fulfilling job as a consultant, I maintain great affection for the Conservative Party and remain a committed Conservative.
"The party took me under its wing when I was a teen and I feel hugely privileged to have served as a special adviser to the last two prime ministers."
The employment tribunal was scheduled to take place in central London on 7 December and was expected to last five days.
Mr Cummings was named as a respondent in the case, despite efforts by government solicitors who argued his name should be removed and replaced with the Cabinet Office.
The case could also have seen the publication of a cache of WhatsApp messages, texts and emails between senior Downing Street advisers that were submitted as part of the tribunal.
Join our new commenting forum
Join thought-provoking conversations, follow other Independent readers and see their replies