Donald Trump's state visit debate live: MPs discuss US President's UK trip
MPs brand new US president a "petulant child" and hit out at Britain's "fawning subservience"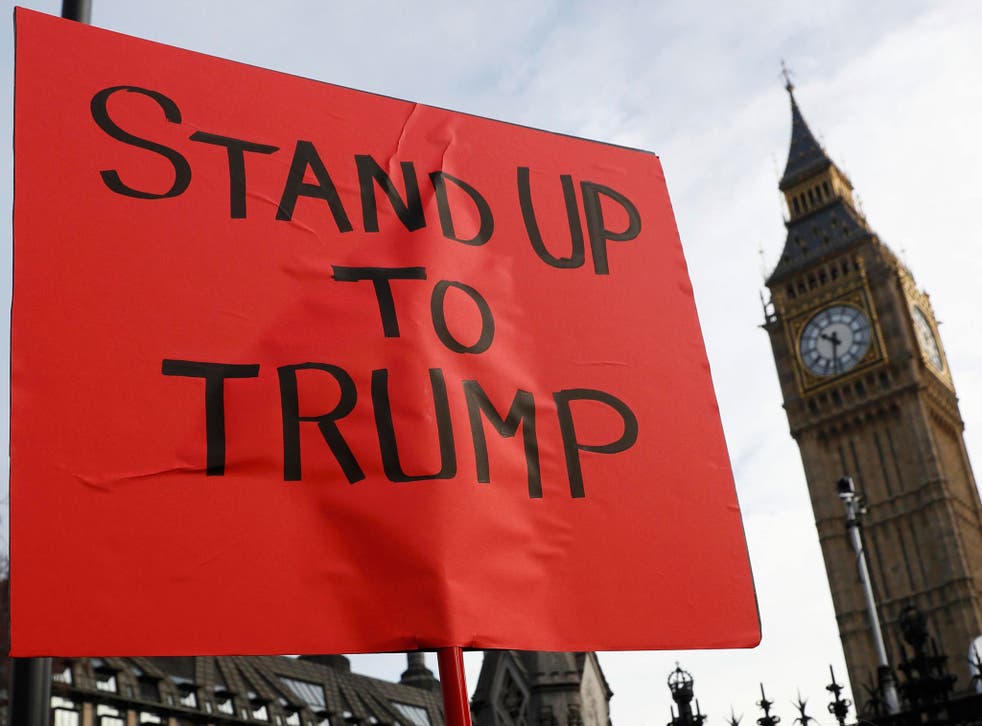 Donald Trump's impending state visit to the UK has been debated by MPs after a petition launched on Parliament's website attracted almost two million signatures.
The discussion, held in Westminster Hall, coincided with anti-Trump demonstrations around the UK, including London, Glasgow and Brighton.
MPs also debated an alternative petition, backed by almost 312,000 signatories, demanding the state visit goes ahead.
In its official response to the petitions, the Government stressed ministers believe "the President of the United States should be extended the full courtesy of a State Visit".
"We look forward to welcoming President Trump once dates and arrangements are finalised," the response said.
The Stop Trump coalition has called a nationwide day of action and dozens of protests have been coordinated by the One Day Without Us movement celebrating the contribution of immigrants to British society.
The rally in Parliament Square, which organisers claimed would attract more than 20,000 people, was addressed by speakers including joint Green Party leader Caroline Lucas.
Join our new commenting forum
Join thought-provoking conversations, follow other Independent readers and see their replies