Ukip Douglas Carswell defection: Tory MP jumps ship to join Nigel Farage
Clacton MP has often rebelled from Conservative Party on European issues
Andrew Grice
Thursday 28 August 2014 17:19 Comments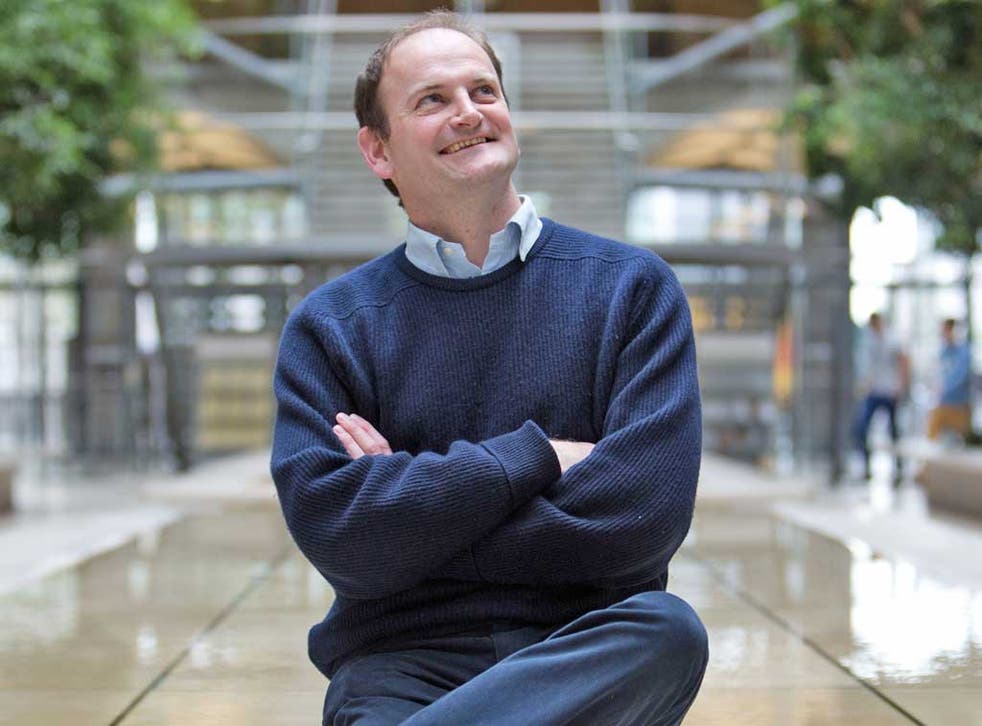 A Conservative MP has resigned and joined Ukip claiming Nigel Farage's party is the only one capable of "shaking up Westminster".
Douglas Carswell, a prominent and respected Eurosceptic, will stand down as MP for Clacton in Essex and fight a by-election as the Ukip candidate.
Mr Carswell's defection was kept a closely guarded secret until he held a surprise press conference at Westminster. He said his position in the Conservative Party was "untenable" and that, while he could "muddle through" as a Ukip MP until next May's general election, he had decided to ask his constituents to join his crusade.
Mr Carswell said only Ukip could "shake up that cosy little clique called Westminster", adding: "Many are just in it for themselves. They seek every great office, yet they believe in so little. Only Ukip can change this."
He also dismissed the idea that the party was an "angry backlash against the modern world".
He added: "Things don't have to be this way. I will be asking voters in Essex to help me change them. The Conservative leadership are not serious about change. If I believed they were sincere about real change, I wouldn't be here.
"It's not enough that I leave the Conservative Party and join Ukip. I will now resign from parliament and stand for Ukip in the by-election that must follow."
He stressed he was not against immigration but said it was "reasonable" to be able to decide who comes to the country.
"Just like Australia and Switzerland, we must welcome those who want to come here to contribute. We need those skills and drive," he said.
"There is hardly a hospital, a GP surgery, a London bus, a supermarket that would run without that skill and drive.
"We should speak with pride and real respect about first-generation Britons. But, like Australia, surely it is reasonable that we should be able to decide who comes?"
Clacton is seen as one of the most favourable seats in the country for Ukip and the by-election will be a major headache for David Cameron.
Mr Farage said the decision was the "bravest, most honourable & noble thing I've seen in British politics".
The move shows that Ukip has not lost momentum since topping the poll in the European elections in May.
Mr Carswell becomes Ukip's second MP. Bob Spink, MP for Castle Point in Essex, defected to the party in 2008 but lost his seat at the 2010 election, when he stood as an independent who backed Ukip.
Register for free to continue reading
Registration is a free and easy way to support our truly independent journalism
By registering, you will also enjoy limited access to Premium articles, exclusive newsletters, commenting, and virtual events with our leading journalists
Already have an account? sign in
Join our new commenting forum
Join thought-provoking conversations, follow other Independent readers and see their replies