Downing Street in war of words with French President over demand UK take responsibility for child refugees
Theresa May caused anger by imposing limits on Dubs scheme to take in unaccompanied minors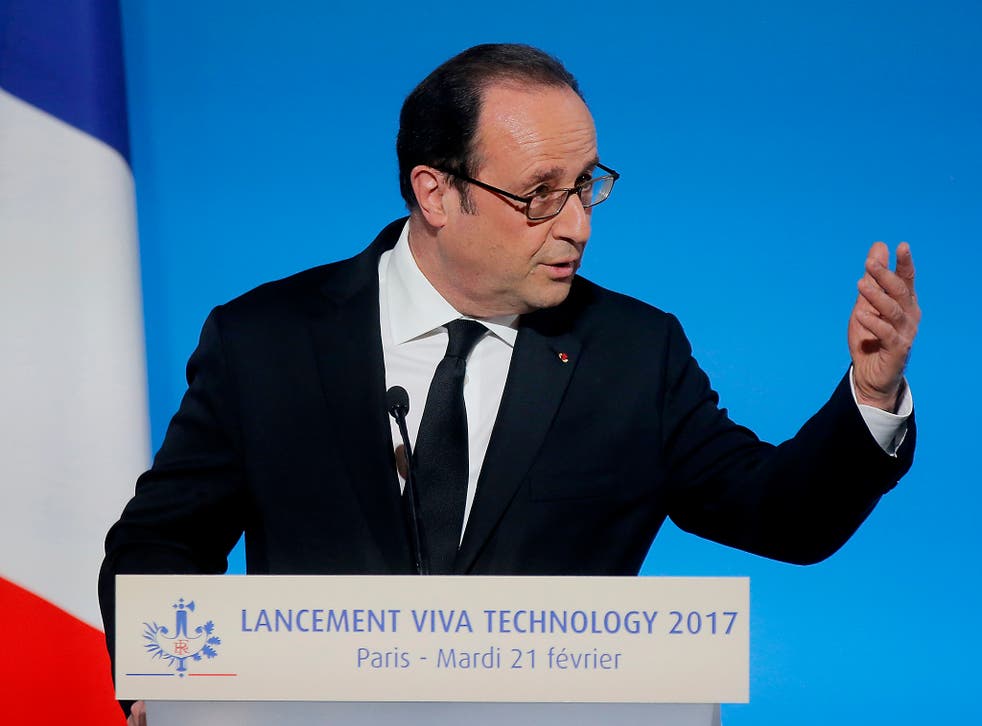 Downing Street is locked in a war of words with François Hollande after the French President demanded the UK "accept its responsibility" to take in stranded young migrants.
Theresa May's official spokesman said he did not accept the suggestion that Britain was not doing enough, following Mr Hollande's comments.
French authorities cleared the Calais Jungle camp after it was filled with thousands of migrants hoping to reach Britain, but the fate of unaccompanied and vulnerable minors has been a cause of dispute between the two governments.
Ms May's spokesman said: "We have done a huge amount of work in accepting asylum seekers and vulnerable children from France and that work continues, as it does in Europe and other parts of the world.
"In the past year alone we've taken 8,000 children. So I don't accept the suggestion we are not doing enough work."
However, limits applied to the Dubs amendment scheme – under which the UK accepted unaccompanied minors from Calais – have sparked criticism from MPs and led to anger in France.
Speaking to a conference on children caught in conflict, Mr Hollande said: "France is playing its part in the European effort. We expect that our partners do the same, particularly when we are talking about minors on their own.
"I call on the United Kingdom to accept its responsibility for adolescents in France at the moment who have family on the other side of the Channel."
The Home Office unexpectedly announced the Dubs scheme would end after 350 children were offered sanctuary in the UK – far lower than the 3,000 originally promised.
The spat comes as Ms May prepared to meet French presidential candidate Emmanuel Macron, one of the front-runners to succeed Mr Hollande.
Join our new commenting forum
Join thought-provoking conversations, follow other Independent readers and see their replies