Downing Street plays down talk of a split after Theresa May says migrants seeking jobs should be barred from Britain
Her comments were widely interpreted as putting pressure on the PM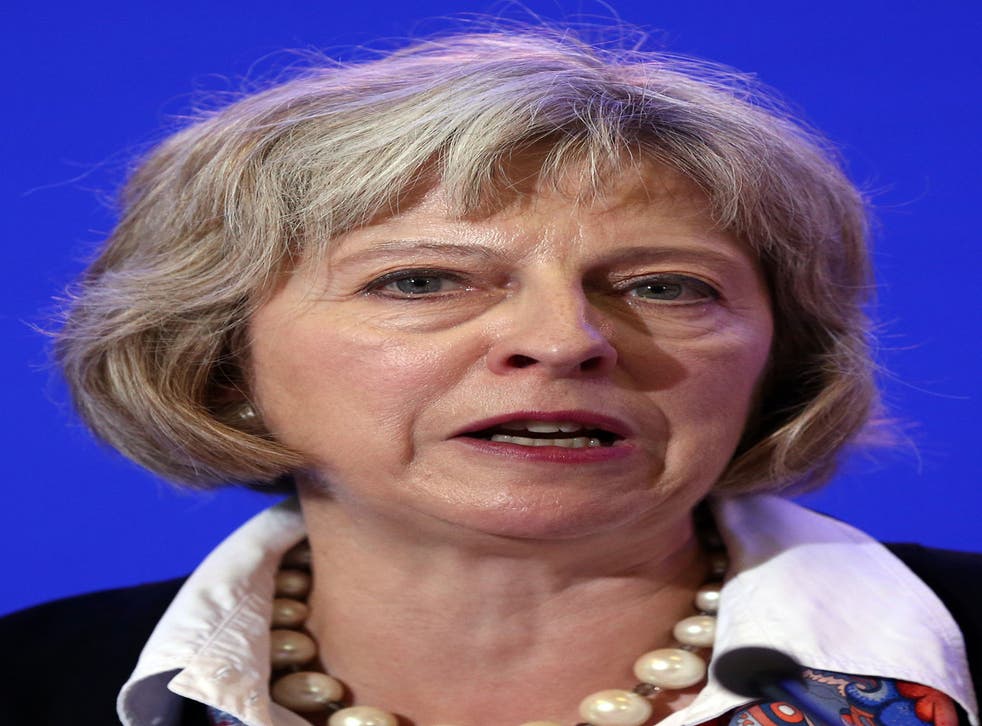 Downing Street has tried to downplay suggestions of a split within the Government on immigration, after Theresa May suggested that migrants should be banned from Britain unless they have secured a job.
In an article the Home Secretary said Britain needed to take "big decisions" and "face down powerful interests" to control migration to the country.
She claimed that free movement of people within Europe should only give migrants the right to move to Britain for a job, "not the freedom to cross borders to look for work".
Her comments were widely interpreted as putting pressure on David Cameron as he attempts to re-negotiate Britain's membership of the EU. Ms May is also keen to win support from MPs on the right of the party ahead of a putative leadership contest when Mr Cameron stands down later in the Parliament.
But Downing Street insisted there was no difference in the two positions, citing a speech Mr Cameron gave on immigration in November when he said he wanted EU jobseekers to have a job offer before they came to Britain.
But significantly, unlike Ms May, he did not suggest that a job offer should be a condition of entry.
"If an EU jobseeker has not found work within six months, they will be required to leave," he said at the time.
In Ms May's article for the Sunday Times she wrote: "When it was first enshrined, free movement meant the freedom to move to a job, not the freedom to cross borders to look for work. Yet last year, four out of 10 EU migrants, 63,000 people, came here with no definite job whatsoever.
"If we want to control immigration we must take some big decisions, face down powerful interests and reinstate the original principle underlying free movement within the EU."
Mr Cameron will travel to Spain and Portugal this week as part of his efforts to secure a renegotiation of Britain's terms of EU membership.
Cutting the numbers of EU nationals migrating to the UK is one of the PM's four priorities for the renegotiation, with the focus on tightening welfare provisions to reduce the "pull factors" that make the UK a preferred destination.
Others are strengthening the single market; opting out of the move towards "ever closer union"; and protecting the interests of member states outside the eurozone.
A spokeswoman for Number 10 said: "The Prime Minister has been clear on the four areas where the UK is seeking reform of the European Union. Technical talks on these issues are now under way and while these talks take place, he will continue to hold discussions with his counterparts – including in Portugal and Spain this Friday – in order to secure reforms that address the concerns of the British people."
He will meet first with Portuguese Prime Minister Pedro Passos Coehlo before talks with Spanish PM Mariano Rajoy. Last week Chancellor George Osborne took the push to potential allies in Sweden, Denmark and Finland.
Join our new commenting forum
Join thought-provoking conversations, follow other Independent readers and see their replies