'Twisted, bitter and hateful' actions of DUP forced me to leave party, says former deputy mayor
'Today I say thank you. You made me a stronger, healthier, happier & more resilient man!' says former councillor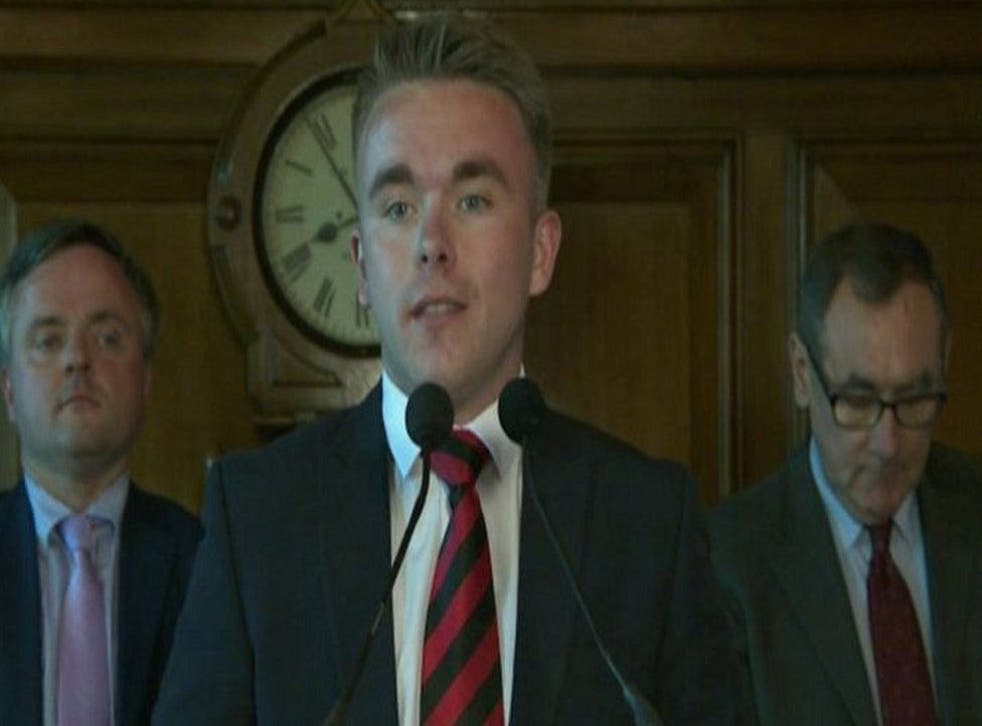 A former DUP councillor who left the party has spoken out about its "hateful" and "bitter" actions towards him.
Guy Spence, who served as Belfast deputy mayor, said he is now a "happier and more resilient man" after announcing he would quit the DUP in March 2020, having "lost all confidence" in the party.
"This day last year I left the DUP," Mr Spence tweeted on Saturday, marking the anniversary of his departure.
"After many years I couldn't stand for the twisted, bitter & hateful actions set out against me & my values.
"Fuelled by those wanting to cause me harm."
He added: "Today I say thank you. You made me a stronger, healthier, happier & more resilient man!"
In a statement announcing his unexpected resignation last year, Mr Spence said: "For the last year or more I have been wrestling my conscience watching party values be tossed aside often by personal agendas for individual gain.
"I have lost all confidence in the party, in particular its integrity, making my position within it untenable."
The specific reasons for Mr Spence's departure remain unclear. He was considered one of the party's more liberal councillors and had previously voiced support for the LGBT+ community.
In a statement following Mr Spence's resignation, the DUP thanked Mr Spence for his service. The Independent has contacted the party for additional comment.
Mr Spence was elected to office in 2011 aged 19.
In a 2015 interview with the Belfast Telegraph, he cited former Belfast North MP Lord Nigel Dodds, and Belfast East MP Gavin Robinson as two influences on his political career.
"It's a big thing to give a 19-year-old an opportunity – not just in politics, but to trust me enough to give me a position in elected politics where you are under scrutiny every day," he said.
"The person who had the confidence in me to do that was Nigel Dodds. The whole team within the City Hall were also fantastic, particularly someone who had already walked the same path as a young man, Gavin Robinson. They have all been terrific."
Join our new commenting forum
Join thought-provoking conversations, follow other Independent readers and see their replies