DWP spends £39m defending decisions to strip benefits from sick and disabled people
Exclusive: Government appeal process condemned as 'traumatic' and a 'waste of time and money'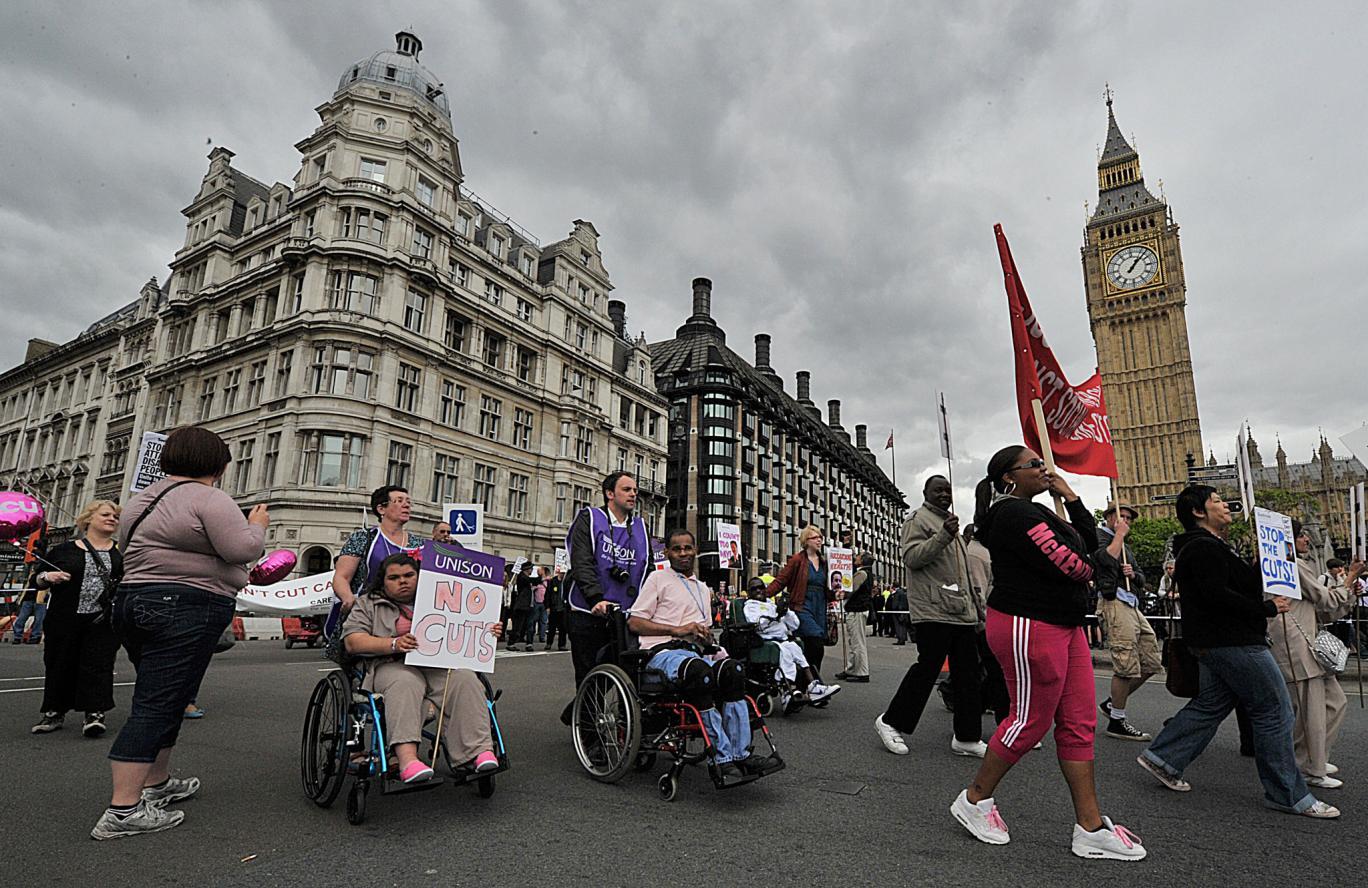 Ministers have spent almost £40m in an "appalling" attempt to stop sick and disabled people receiving the financial help they are entitled to, The Independent can reveal.
Freedom of Information requests have exposed how taxpayers' money has been spent on futile legal battles to prevent vulnerable people receiving help.
The hit to the public purse could also be far higher than the new data suggests because it is still unclear how much more the state spends running courts where sanctions are challenged.
The vast majority of appeals were lost by the Government last year, making the expense appear unnecessary. Early indications now show the problem is becoming even worse in 2017, with a 77 per cent rise in money spent trying to stop people from getting Employment and Support Allowance (ESA) payments.
Critics claim the situation has arisen because fitness to work assessments are deeply flawed, leading to incorrect decisions which need to be fought.
Senior Labour MP Frank Field, who worked as David Cameron's poverty tsar, said: "What's appalling is that the [Government] is prepared to spend £39m of taxpayers' money against people who are desperately fighting off destitution."
New figures show that in 2016 the Government spent £22m processing claimants' initial appeals against sanctions – a stage most people must pass through before they reach a tribunal.
It emerged earlier this year that government officials are given targets to reject four out of five initial appeals – known as mandatory reconsiderations – for some disability benefits.
Further data obtained by The Independent under Freedom of Information law shows the Government then spent a further £17m fighting cases in the courts that were not settled at the initial appeal stage, bringing the total appeals process cost to £39m last year.
The most ridiculous reasons people had their benefits sanctioned
Show all 16
In the same period the Government lost 62 per cent of the tribunal cases in which it was attempting to sanction a claimant's ESA – which supports people when impairments prevent them working.
They also lost 65 per cent of the cases in the latter half of 2016, the most recent period for which figures are available, relating to the Personal Independence Payment (PIP), a longer-term benefit.
But the defeats suffered by government lawyers are not persuading ministers of the need to change tack, with the figures actually pointing to a more costly appeals process in 2017.
The Government spent £1,166,459 trying to take benefits from ESA claimants between January and March 2016, and £2,069,849 in the same period this year – a 77 per cent rise.
Meanwhile, the proportion of cases where judges found that claimants were too ill to work also increased. In the first three months of last year judges decided in favour of claimants in 58 per cent of cases.
That figure rose to 70 per cent in the same period this year, suggesting the Government is denying payments to more people who are genuinely unfit to work.
The costs that have been exposed so far only refer to those incurred by the Department for Work and Pensions (DWP) and do not include money spent by the Courts and Tribunals Service, which carry out the appeals.
Chair of the Commons Work and Pensions Committee Mr Field added: "We clearly need a new compact between the [Government] and claimants, otherwise this injustice will continue to act as a recruiting agent for food banks."
Critics believe the Government's system for assessing if people are eligible for benefits like ESA and PIP are at the root of the problem.
Currently PIP assessments are contracted out to private firms Atos and Capita, which do not require employees performing the assessments to have relevant expertise in specific disabilities.
It has led to reports of cases where physiotherapists have assessed claimants with mental health problems.
One ex-civil servant who suffers from Parkinson's told The Independent how he won his case to receive financial help through the appeals system only to be informed he will have to be reassessed next year – despite his illness being degenerative.
Jeffrey Sturt, 59, said his assessor was "hostile" and "spoke down" to him. The former civil servant said he thought "people would walk away from challenging decisions because they are aggressive".
"Minimum overheads, maximum profits – that's what they're going for," he added.
One woman who suffers up to 30 epileptic seizures a month, said the Government took her back to a tribunal twice after she won her appeal. Citizens Advice said it is seeing more cases such as this, where the DWP does not accept the judge's decision.
During the period when she was waiting to hear the outcome, the 38-year-old woman's illness became worse and the frequency of her fits increased due to stress. "You start panicking about it," she said. "You think, 'Have they forgotten about me?'"
She finally won her case after 18 months. She asked: "What was the point in that? How much money did they waste on me?"
In April it was reported that Atos and Capita had been paid £578m so far for assessing people for PIP since it launched in 2013. Their contracts were due to expire in December this year but have been extended to July 2019, according to the DWP.
Corbyn tells Theresa May to watch I, Daniel Blake to understand benefits system
Michelle Mitchell, chief executive at the MS Society, said: "These exorbitant costs point to a welfare system that clearly doesn't make sense.
"We know that many people with MS aren't getting accurate decisions the first time around.
"Being forced to go through the lengthy and stressful appeals process is a waste of time and money, and also harms people's health."
Ken Butler, who leads on benefits policy at Disability Rights UK, said inaccurate assessments too often denied disabled people justice until their independent tribunals.
"I think the problem is that things go wrong at the very start and then they're hard to put right," he said.
"If the assessments were better then you wouldn't have the need for mandatory reconsiderations. The system now only functions really to put people off going any further – the whole process is quite lengthy and stressful."
Chief executive of Citizens Advice Gillian Guy said: "Last year Citizens Advice helped people with almost 400,000 PIP issues, up 37 per cent on the previous 12 months.
Many come to us concerned that the outcome of their PIP assessment doesn't accurately reflect the support needs they have because of their health issues.
The next steps can be time-consuming, distressing and even costly if people have to pay to gather additional evidence."
Margaret Greenwood, shadow minister for employment and inequalities, said: "These figures are a clear demonstration that the current assessment process, which causes significant stress to ill and disabled people, is not fit for purpose.
"The flawed Tory assessments are a damning indictment of this Government's cruel social security reforms and seven wasted years of austerity.
"In addition to putting unnecessary pressure on people who need support, these assessments have created waste and expense with thousands overturned in the courts."
A DWP spokesperson responded to the new findings by highlighting the low number of overturns as a proportion of all decisions made since 2013.
They said just 3 per cent of PIP decisions and 4 per cent of ESA decisions made at initial assessment had been overturned in that period.
Yet changes to the system make comparisons difficult.
"In the majority of successful appeals, decisions are overturned because people have submitted more oral or written evidence," they said.
Join our commenting forum
Join thought-provoking conversations, follow other Independent readers and see their replies