East Coast Mainline franchise has collapsed, Transport Secretary admits
Chris Grayling says existing arrangement can only continue for a 'very small number of months' as Government urgently considers alternative plans
Benjamin Kentish
Political Correspondent
Monday 05 February 2018 19:55 Comments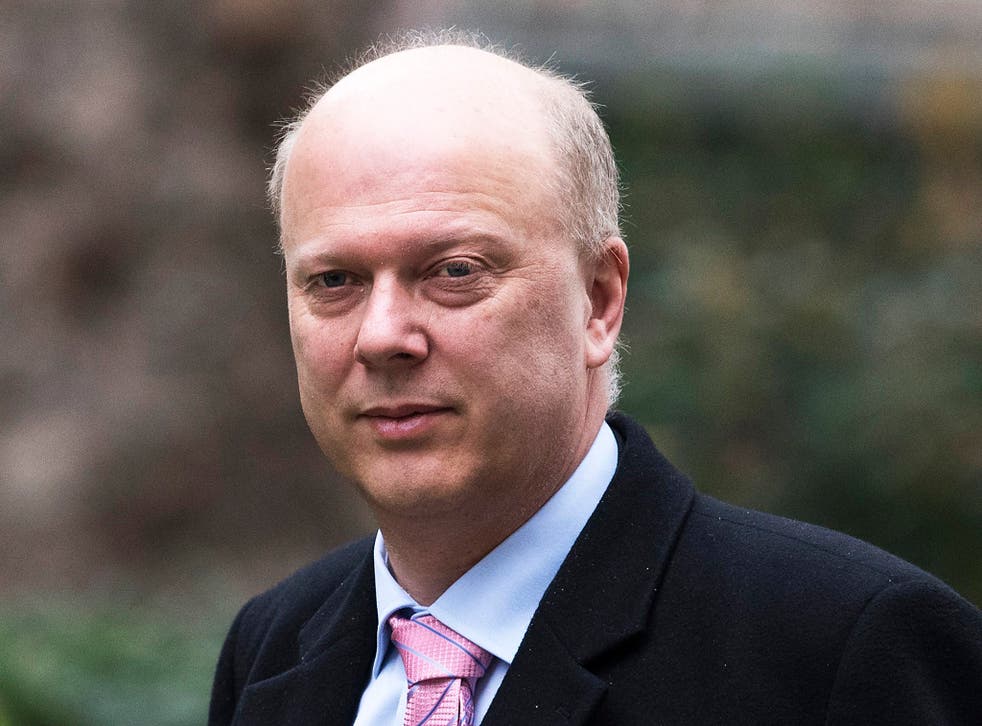 Chris Grayling has said the Government could temporarily take back control of the East Coast Mainline after admitting the existing franchise had collapsed.
The Transport Secretary said Stagecoach, which operates the line in conjunction with Virgin Trains, was incurring "significant losses" and would not be able to continue the franchise for more than a few months.
The Department for Transport is now urgently assessing how best the line should be run until a new franchise is introduced in 2020, with Government control one of two main options being considered.
Mr Grayling has already allowed Stagecoach and Virgin Trains to end their franchise three years early – a decision that is being investigated by the National Audit Office.
Giving a statement to MPs on the issue, Mr Grayling said the situation was more urgent than previously thought.
"I have already informed the House that the franchise will in due course run out of money and will not last until 2020, but it has now been confirmed that the situation is much more urgent," he said.
"It is now clear that this franchise will only be able to continue in its current form for a matter of a very small number of months and no more".
Mr Grayling said the Government had notified Stagecoach last week that the company had breached a "key franchise covenant" and insisted it would not be bailed out.
"Stagecoach got its numbers wrong, it overbid and it is now paying the price", he said.
"There is no question of anyone receiving a bail-out. Stagecoach will be held to its contractual obligations in full."
The Transport Secretary insisted there would be "no impact" on day-to-day operations but admitted a new operator would need to be found "in the very near future".
UK news in pictures

Show all 50
However, he dismissed as "dogma" calls for the line to be taken back into public ownership, saying: "We see the fruits of private investment all around the network.
Mr Grayling said his department would now assess the best options for who should take over the running of the East Coast Mainline.
One option would see Stagecoach continue to operate the line, "under a very strictly-designed, short-term arrangement".
Alternatively the Department for Transport could step in and operate the line directly, Mr Grayling said.
"This option is very much on the table and will be selected if the assessment I have set out determines that it offers a better deal for passengers and a better deal for taxpayers than the alternatives," he added.
Despite Stagecoach's financial failings forcing the Government to intervene, Mr Grayling said the company would still be considered for future franchises after legal advice said there was no basis for ruling it out.
"The Department has concluded that there are no adequate legal grounds to restrict it from bidding on current and future franchise competitions," he said, adding that the company has already been shortlisted for operating another franchise in the East Midlands.
Andy McDonald, Labour's Shadow Transport Secretary, called for the railways to be renationalised.
"The announcement today is yet another monumental misjudgement to add to a growing list of miscalculations by this Secretary of State," he said.
"It's increasingly clear that he doesn't care about taxpayers, rail passengers or the rail industry itself, but he'll do everything in his power to protect and support Virgin, Stagecoach and their ilk and the failed franchise system.
"The bailout culture at the Department for Transport is alive and well – it's never been better."
Mr McDonald called for the railways to be nationalised, saying: "A Labour government will bring in a railway for the people and the businesses it is intended to serve, and put an end to this appalling, profiteering racket."
Register for free to continue reading
Registration is a free and easy way to support our truly independent journalism
By registering, you will also enjoy limited access to Premium articles, exclusive newsletters, commenting, and virtual events with our leading journalists
Already have an account? sign in
Join our new commenting forum
Join thought-provoking conversations, follow other Independent readers and see their replies