Eating lunch al-desko? It's disgusting says controversial health minister Anna Soubry
Minister for public health described Britain as having a 'weird' relationship with food and called on people to take the time to cook their own meals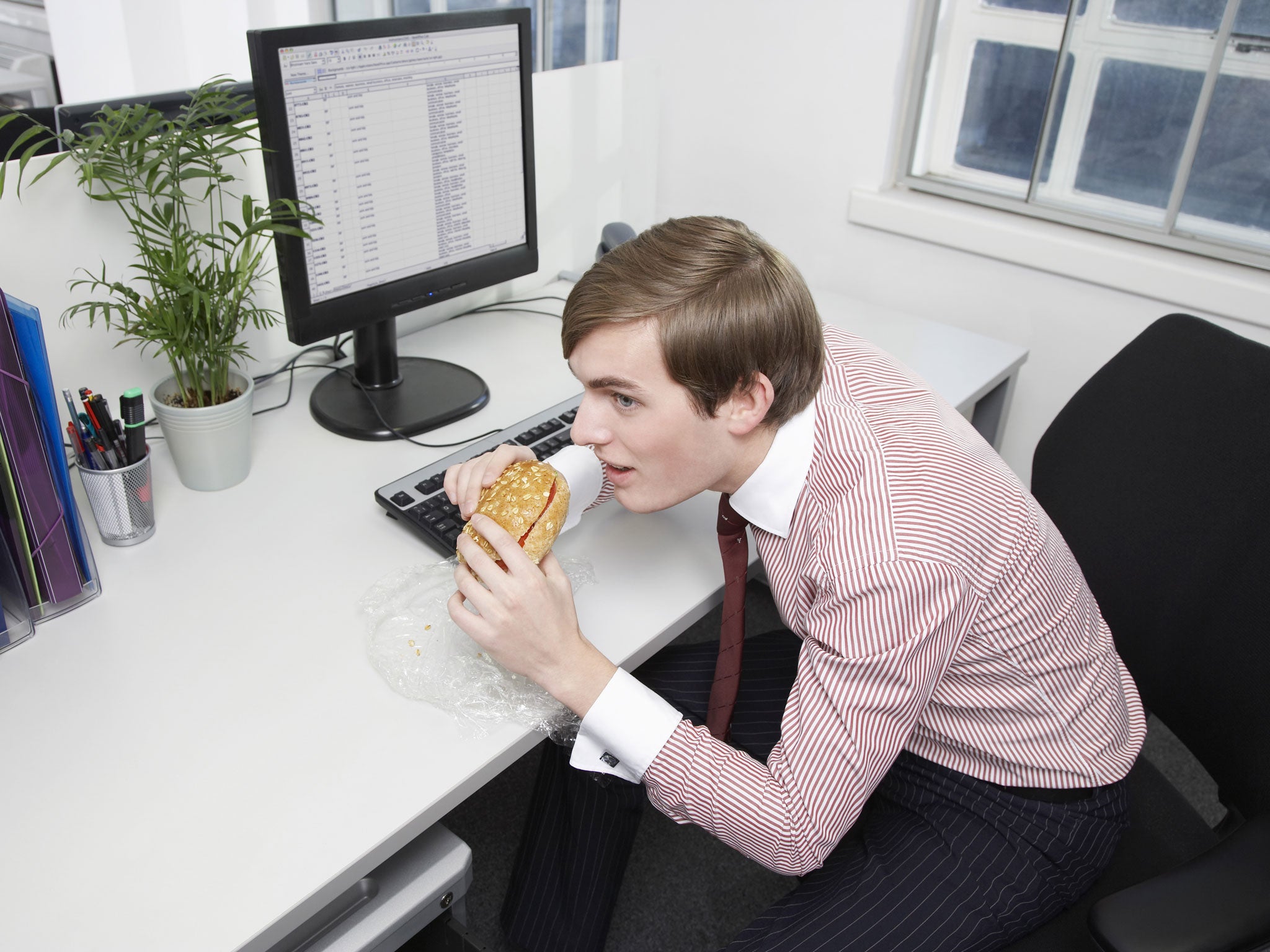 Controversial minister Anna Soubry has described office workers' habit of eating at their desks as 'disgusting'.
The minister for public health described Britain as having a 'weird' relationship with food and called on people to take the time to cook their own meals.
Speaking to The Telegraph, Ms Soubry said office workers should not eat over their computer keyboards and should take a proper break at lunch time.
The minister, who was yesterday embroiled in another row over comments she made about obesity and class, criticised the British relationship with food saying: 'We are a weird nation,'
'We consume television programmes about cooking, all the books, but we don't as a nation, any more, cook.'
Ms Soubry also said that she has banned the use of the word 'fat' in her home, in an attempt to prevent her children from becoming obsessed with their weight.
The minister said she encouraged the staff in her constituency office to take a proper lunch break, and go outside the office for a break: "It's disgusting eating over a keyboard."
Ms Soubry sparked controversy earlier this week when she suggested a person's weight could indicate their social background.
In comments that at an event in London hosted by the Food and Drink Federation, Ms Soubry said: 'It is a heartbreaking fact that people who are some of the most deprived in our society are living on an inadequate diet,' she said.
'But this time it's an abundance of bad food. When I was at school you could tell the demography of children by how thin they were. You could see by looking at their eyes.
'When I go to my constituency, in fact when I walk around, you can almost now tell somebody's background by their weight.
'Obviously, not everybody who is overweight comes from deprived backgrounds but that's where the propensity lies,' she added.
Join our commenting forum
Join thought-provoking conversations, follow other Independent readers and see their replies