Ed Miliband on Tories welcoming Trump: 'The idea that we share values with a racist groper beggars belief'
The former Labour leader points to potential crisis over climate change, Russia and the Middle East - making the idea of a boost for Britain a 'delusional fantasy'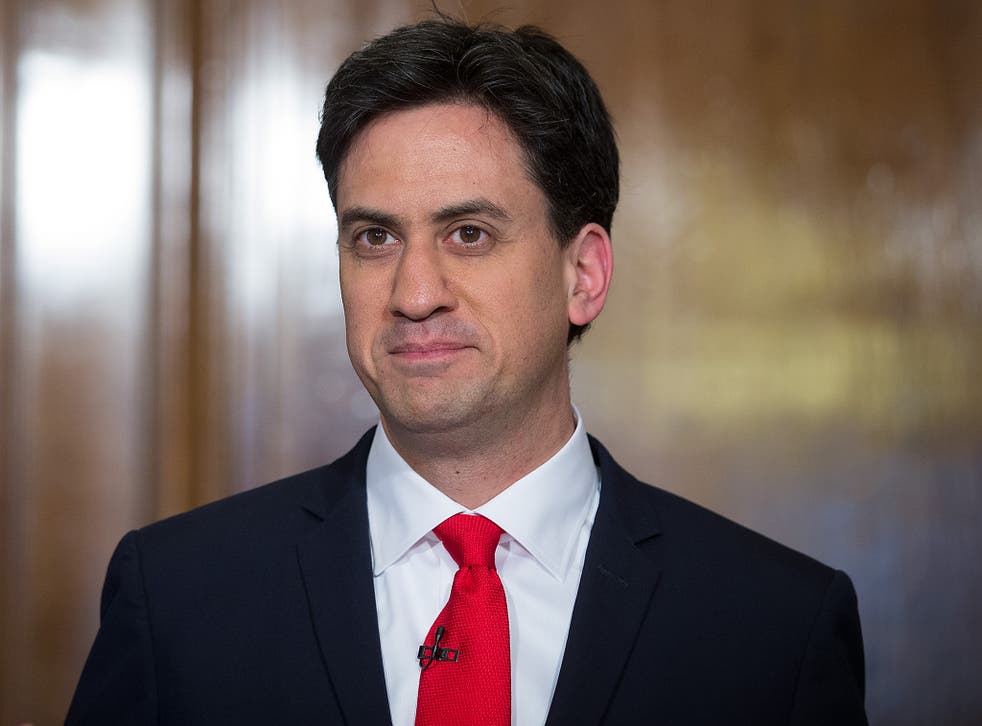 Ed Miliband has attacked Conservatives who have welcomed Donald Trump's victory, branding it a symptom of the "sickness" in America.
The former Labour leader said it was a "delusional fantasy" to believe the result was good for Britain – pointing to potential crisis over climate change, Russia and the Middle East.
And he turned on Trump supporters, saying: "The idea that we have shared values with a racist, misogynistic self-confessed groper beggars belief."
However, Mr Miliband – like Jeremy Corbyn – accepted that Mr Trump had also tapped into the same anger with a failed economic system that Labour had identified and sought to address.
He warned Labour would continue to fail unless it was able to offer "big solutions" to the problems people faced, rather than mere incremental change.
Mr Miliband spoke out after some Tory MPs hailed Mr Trump's victory as a boost to their hopes of striking a quick US-UK trade deal when Britain leaves the EU.
Jacob Rees-Mogg went further, describing it as "good for the free world", adding: "I think we have got so many shared values."
Mr Miliband hit back, saying: "I think we should be deeply worried about the implications for many of the things that we care about.
"Tackling climate change, he says it's invented by the Chinese and it's a hoax, dealing with problems in the Middle East, he says he's going to recognise Jerusalem almost immediately [as the capital of Israel] with all kinds of implications that has for the Middle East peace process, his attitude to Russia."
He also poured scorn on the claims of pro-Brexit MPs that the Trump presidency offered the prospect of huge trade advantages to come.
"This fantasy about trade. This guy is anti trade - he's an odd combination of protectionism, plus the old trickle-down tax cut formula that has got us into a lot of this mess in the first place," Mr Miliband said.
The former Labour leader argued he offered a "good analysis" of the failing economic status quo at last year's general election, but not the solutions to convince the voters.
Both Brexit and Mr Trump's victory showed the need to develop comprehensive solutions, but not the "false solutions" offered by Mr Trump.
Mr Miliband said: "Our solutions are too incremental and not big enough for the diagnosis of inequality and the problems that we see.
"Secondly, being political insiders is a massive problem. Trump was the consumate outsider and I do think in a sense that got him permission to be heard.
"And I think we have to think very hard about how we don't defend the existing, broken politics that people perceive - but actually want to change it."
Mr Miliband also pointed to the appeal of patriotism, accusing the President-elect of "a xenophobic, anti-immigrant, nasty view of nationhood", but admitting: "We don't yet have a convincing one of our own.
"Simply defending globalisation, openness on its own, without fairness, has been proved to be deeply insufficient."
Mr Miliband has aligned himself with growing numbers of Labour backbenchers trying to convince Mr Corbyn to accept curbs on immigration.
He said: "Having seen the referendum, we have got, if at all possible, to see some change in relation to free movement."
Register for free to continue reading
Registration is a free and easy way to support our truly independent journalism
By registering, you will also enjoy limited access to Premium articles, exclusive newsletters, commenting, and virtual events with our leading journalists
Already have an account? sign in
Register for free to continue reading
Registration is a free and easy way to support our truly independent journalism
By registering, you will also enjoy limited access to Premium articles, exclusive newsletters, commenting, and virtual events with our leading journalists
Already have an account? sign in
Join our new commenting forum
Join thought-provoking conversations, follow other Independent readers and see their replies