Minister's plans to allow more religious discrimination in schools 'will increase prejudice'
'If our schools aren't inclusive, how can we expect our society to be?'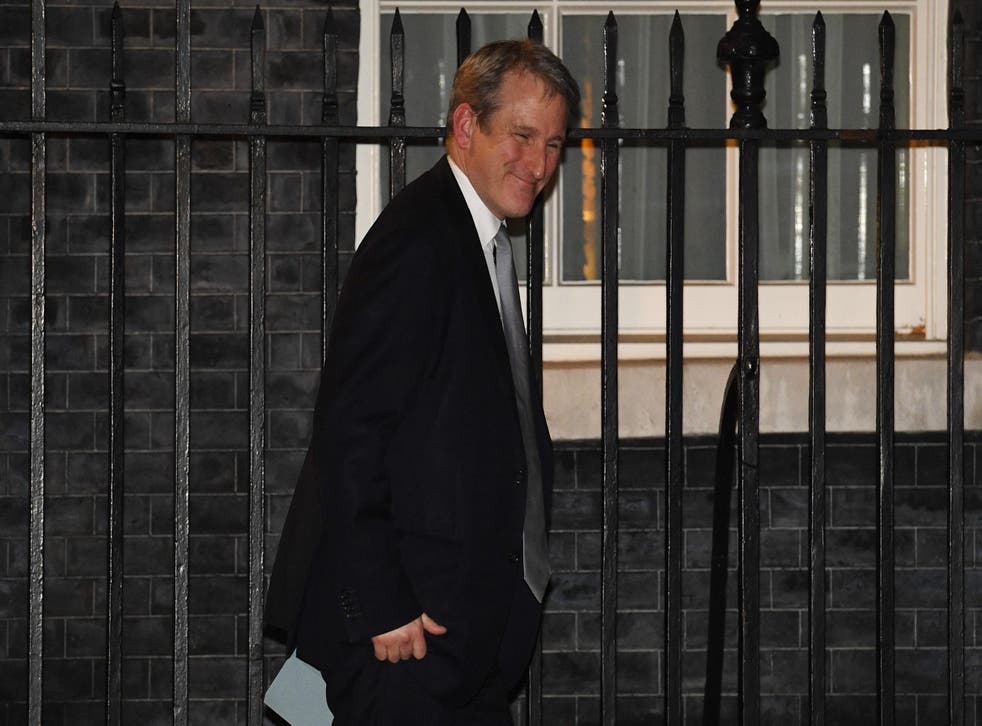 Plans by the Education Secretary to allow religious schools to bar a greater numbers of pupils from other backgrounds will sow seeds for social division, prejudice and hate crime, campaigners warn.
Damian Hinds, who was educated at the Catholic grammar school, St Ambrose College, said in an interview with the Sunday Times he would lift the rule forcing religious schools to allocate 50 per cent of places to pupils who do not share the belief system they espouse.
This would allow schools to select pupils entirely on the basis of religion, arguably advocating closed religious communities within education.
Humanists UK, which has led a campaign against plans to drop the cap, said removing the rule could lead to religious and ethnic discrimination and risk separating children along socioeconomic lines.
"The 50 per cent cap on faith-school admissions has worked successfully to reduce social, ethnic and religious segregation within state schools," Richy Thomson, director of public affairs and policy at Humanists UK, told The Independent.
"To abolish it because one religious group claims it breaks its own laws would be misguided in its motivations and a disaster in its outcome.
"Segregated schools lead to a segregated society ... If our schools aren't inclusive, how can we expect our society to be?"
Mr Thomson added a lack of "mutual understanding of those who come from different background and beliefs" could lead to "misunderstanding and division" which could have knock-on consequences.
"Prejudice against people with different religions and beliefs could lead to people experiencing more discrimination, harassment in everyday life and in their place of work and an increase in hate crime."
Currently, new religious free schools can only prioritise the admission of pupils on the basis of religion for up to half of their places, leaving the remaining 50 per cent open to local children of all beliefs and backgrounds.
Theresa May pledged to drop the rule for new state-funded free schools in her general election manifesto last year. However, the move was blocked by Justine Greening, Mr Hinds's predecessor as Education Secretary, who defended the cap as a means of ensuring children from non-religious backgrounds are given fair access to good schools.
Speaking on the issue of faith schools on ITV's Peston on Sunday today, Ms Greening said: "I think it's important that schools are places ideally where communities get brought together. I think in our experience looking at things like the Trojan Horse affair, schools that, as it were, monoculture, are less plugged into their local communities and that's where you tend to get problems.
UK news in pictures

Show all 50
"Actually faith schools have played a hugely important role in our school system and I think that should continue. Great faith schools want to have a mix and want to be plugged into their local communities."
Mr Hinds has previously defended removing the cap, stating in a debate in the House of Commons in 2014: "If [Catholic schools] were open to all, they would lose their distinctive character – not immediately, but over time."
The Catholic Education Service has previously claimed the cap has effectively banned the opening of any new Catholic free schools because such institutes must select 100 per cent of their places on the basis of religion.
There are more than 2,000 Catholic schools in England and 88 Catholic schools in Wales. Catholic schools make up 10 per cent of the national total of state-funded schools. A third of pupils at Catholic schools are of other faiths or none.
Last month, the Guardian reported Mr Hinds had accepted more than £5,000 from the Catholic church in 2014 to pay for a new intern, raising concerns over the level of religious influence over the education system.
Join our new commenting forum
Join thought-provoking conversations, follow other Independent readers and see their replies