Elderly care cap could be set at £100,000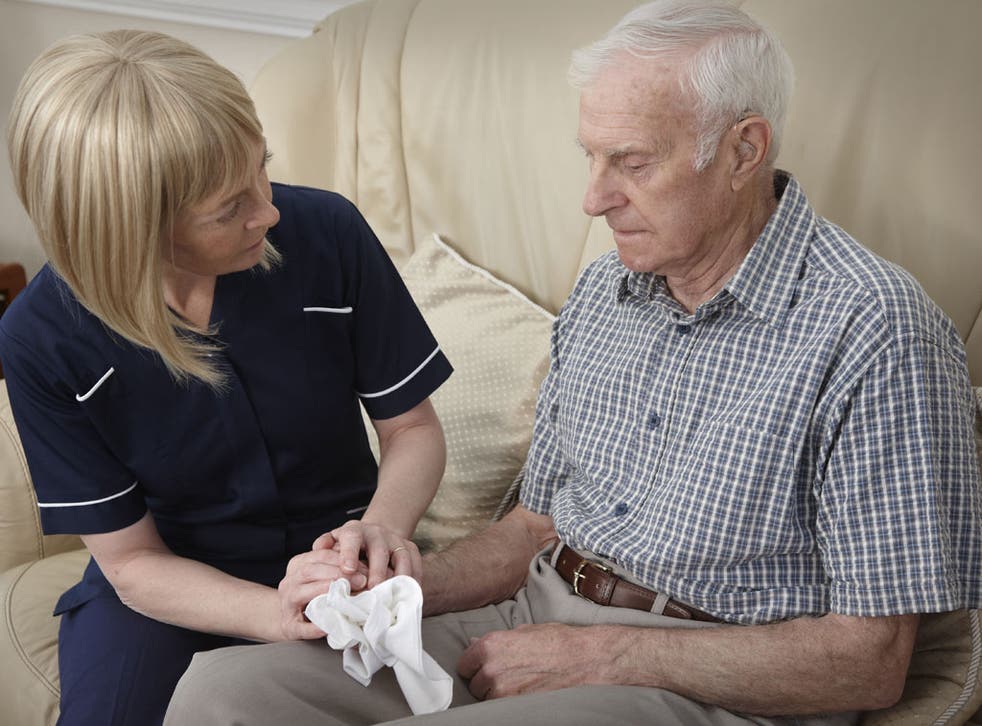 The coalition was today accused of "ducking" crucial elderly care funding reforms as ministers delayed taking a final decision on capping care costs but indicated the limit could be set as high as £100,000.
Health Secretary Andrew Lansley confirmed plans to give state loans to pensioners moving into residential care so they do not have to sell their property immediately - a measure branded a "death tax" by charities.
But he said no decision would be made on capping the sky-high bills pensioners in care homes currently face until the next spending review.
The Conservative minister revealed he was also considering an opt-in scheme that would allow wealthier pensioners to be protected by a cap on future costs - but only if they paid into some form of insurance scheme.
Last year a review chaired by economist Andrew Dilnot recommended setting a limit between £25,000 and £50,000 to stop pensioners being forced to sell their homes to cover the costs.
Department of Health analysis showed the Government has looked at a number of options, including a £75,000 and a £100,000 limit.
The threshold would be applied to individuals and, combined with a separate £10,000 cap on bills for accommodation and living costs accrued by pensioners in homes, could leave couples paying out well over £200,000.
Mr Lansley said the Government was looking at the "whole range" of options and insisted Mr Dilnot had also raised the possibility of a higher cap.
He added: "Of course, if you have a higher cap you do two things - you reduce the cost but you also increase the incentive for somebody to take out insurance or a financial services product to meet that cost.
"But it is a balance and we are going to look at the whole range and the progress report sets out a range and illustrates such caps."
Shadow health secretary Andy Burnham said: "The truth is that the Government is ducking one of the biggest issues of our time.
"They are adopting a pick-and-mix approach to the Dilnot package which was conceived as a coherent and complementary whole," he added.
Under the deferred payment system, which is being introduced across England from 2015, people will be able to borrow money from councils at nominal interest rates, with the sum being paid back after their death.
It is intended to help around 40,000 people each year who are forced to sell their homes to cover care costs.
Some local authorities already operate similar arrangements, but provision varies widely across the country. Ministers insisted that cash-strapped councils would be given the "necessary" support to cover the costs of the changes.
But Dot Gibson, general secretary of the National Pensioners Convention, said: "Whichever way you look at it, it's a death tax."
Ros Altmann, director-general of Saga, said people "will still lose everything" under the plans.
Mr Dilnot said in an "ideal world" he would have preferred to see more progress made but insisted he was not despairing "because I think we are moving forward".
"I am pleased that they recognise that we came up with the right way forward," he told the BBC. "Of course we would love them to have agreed to fund it right now. We hope very much they will do so over the next year.
"We still have time. The legislation was anyway going to take much of the next year. The Government still has the opportunity to insert clauses into its draft Bill that would allow immediate implementation of any decisions that are made in the Comprehensive Spending Review."
Local councils pay for more than 700,000 pensioners in care homes but a further 450,000 older people have to cover the costs themselves.
Mr Lansley said the reforms in the Care and Support Bill would "rule out crude contracting by the minute" that means care workers have to watch the clock when visiting elderly people at home.
All eligible pensioners will be given a personal care budget to pay for support packages, which they will keep even if they move to a different part of the country.
The Health Secretary said "dignity and respect" would be at the heart of the reforms and promised that a national threshold will be set for basic standards and entitlements to end the postcode lottery in care.
Ministers also plan to enshrine in law rights for carers to give them the same legal footing as the people they look after.
Mr Lansley said: "We agree that the principle of the Dilnot recommendations - financial protection through capped costs and an extended means test - would be the right basis for any new funding model.
"However, while this is the right thing to do and it is our intention to base a new funding model on the principles, if a way to pay for it can be found, any proposal which includes extra public spending needs to be considered alongside other spending priorities, which of course include the demographic pressure on the social care service itself.
"The right place to do this is at the next spending review."
PA
Join our new commenting forum
Join thought-provoking conversations, follow other Independent readers and see their replies