Election 2017: Conservatives back fracking 'revolution' in the party manifesto
Non-fracking wells – such as those used to explore possible fracking sites – to become permitted development, so would not need planning permission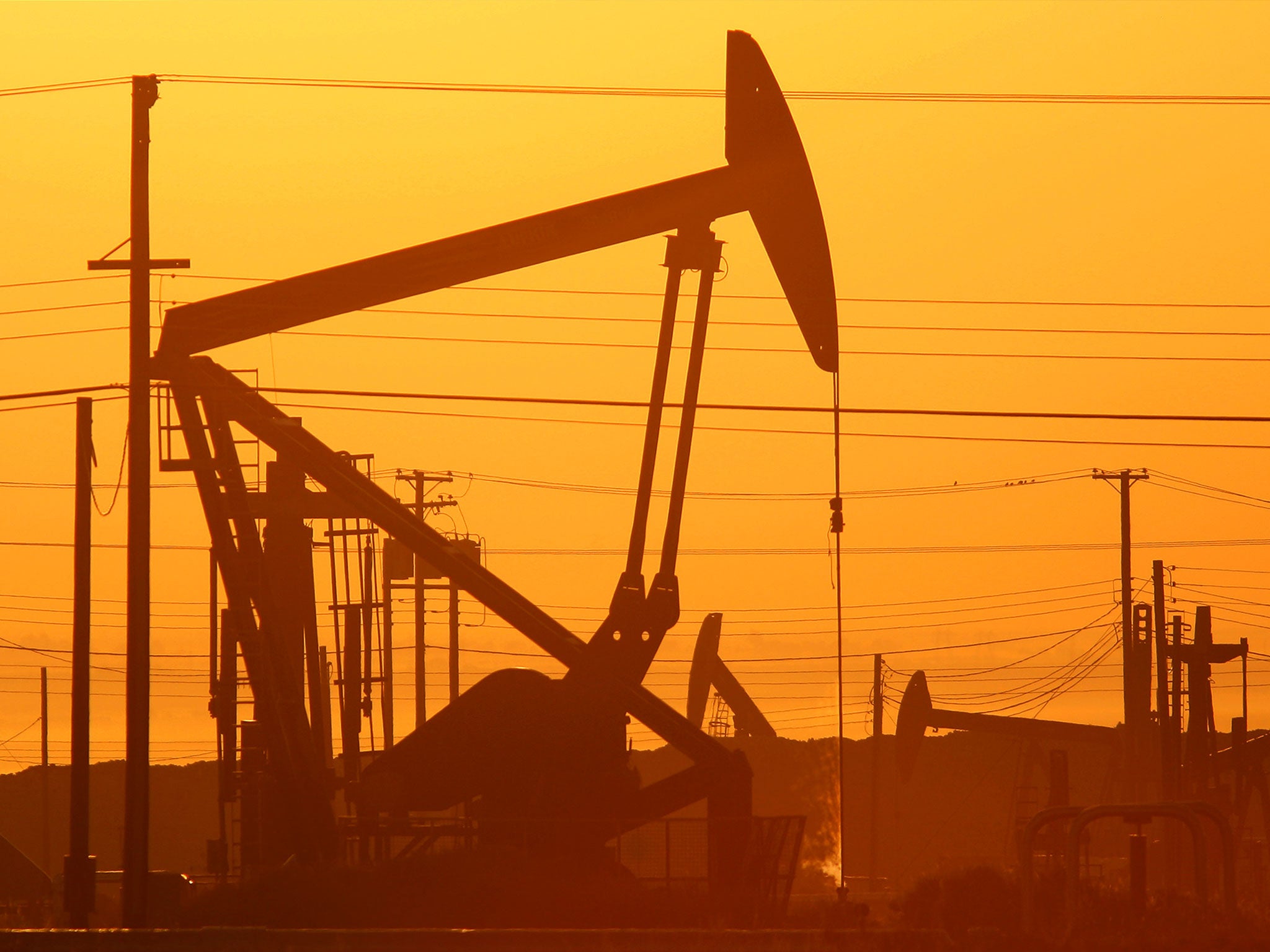 The Conservatives have committed to allowing the controversial process of fracking for shale gas in Britain.
However, the party manifesto makes clear there will need to be public support for such schemes, saying local people will benefit financially.
Fracking has raised fears of the industrialisation of the countryside, and there are concerns it will bring online another source of fossil fuels despite the need to reduce carbon emissions.
Cases of air and water pollution has also fuelled opposition in the US, where the process is widespread.
Labour, the Greens and the Liberal Democrats have all said they will oppose fracking.
The Tory manifesto says: "The discovery and extraction of shale gas in the United States has been a revolution. Gas prices have fallen, driving growth in the American economy and pushing down prices for consumers.
"The US has become less reliant on imported foreign energy and is more secure as a result.
"We will therefore develop the shale industry in Britain.
"We will only be able to do so if we maintain public confidence in the process, if we uphold our rigorous environmental protections, and if we ensure the proceeds of the wealth generated by shale energy are shared with the communities affected.
"We will legislate to change planning law for shale applications. Non-fracking drilling will be treated as permitted development, expert planning functions will be established to support local councils, and when necessary, major shale planning decisions will be made the responsibility of the National Planning Regime."
The document said that shale was cleaner than coal so it would "also help reduce carbon emissions".
A new Shale Environment Regulator would be set up, taking over responsibility for the fracking-associated roles currently performed by the Health and Safety Executive, Environment Agency and Department for Business, Energy and Industrial Strategy.
And a "Shale Wealth Fund" would be created "so a greater percentage of tax revenues from shale gas directly benefit the communities that host the extraction sites".
However, Sam Hall, of the 'liberal conservative' think tank Bright Blue, said the manifesto "oversells the benefits of fracking".
"As the UK is part of a large European gas market, the impact of fracking on consumer bills is likely to be minimal," he added.
"While stringently regulated fracking could meet the UK's demand for gas for a couple more decades, the Conservatives' priority should be incentivising cheap renewables, which are attracting the majority of new energy investment worldwide, as part of its modern industrial strategy."
And Caroline Lucas, the Green Party's co-leader, said fracking would be "forced on local communities, whilst the dirty and expensive energy of the past will continue to receive lavish public hand-outs".
North Yorkshire campaign group Frack Free Ryedale, which has been opposing a scheme there, said the Conservatives had "already proven they are ready and willing to ride rough-shod over local democracy and force fracking on communities where local authorities refuse it".
"The Conservatives are living in a land of make-believe, cherry-picking information and ignoring proven harms to the ecology, human health and rural economies, which have lead to US and Australian states banning fracking," it said.
"Even best-case-scenario fracking would be a travesty for northern England and the Midlands as it would irreversibly industrialise huge parts of the countryside. Any short-term benefits would be dwarfed by long-term negative impacts.
"It is completely irresponsible to claim that the path to lower carbon emissions lies in developing a new fossil-fuel industry, a point which all opposition parties have already refuted. Cleaner than coal does not mean clean.
"Refusing local authorities the right to have a say in the drilling of new wells wreaks of desperation, as opposition at this stage is a clear hurdle to fracking development."
Join our commenting forum
Join thought-provoking conversations, follow other Independent readers and see their replies