How outdated election rules let parties 'buy' marginal seats using Facebook
Conservatives are outspending their opponents 10 to one on light-touch regulated Facebook, experts say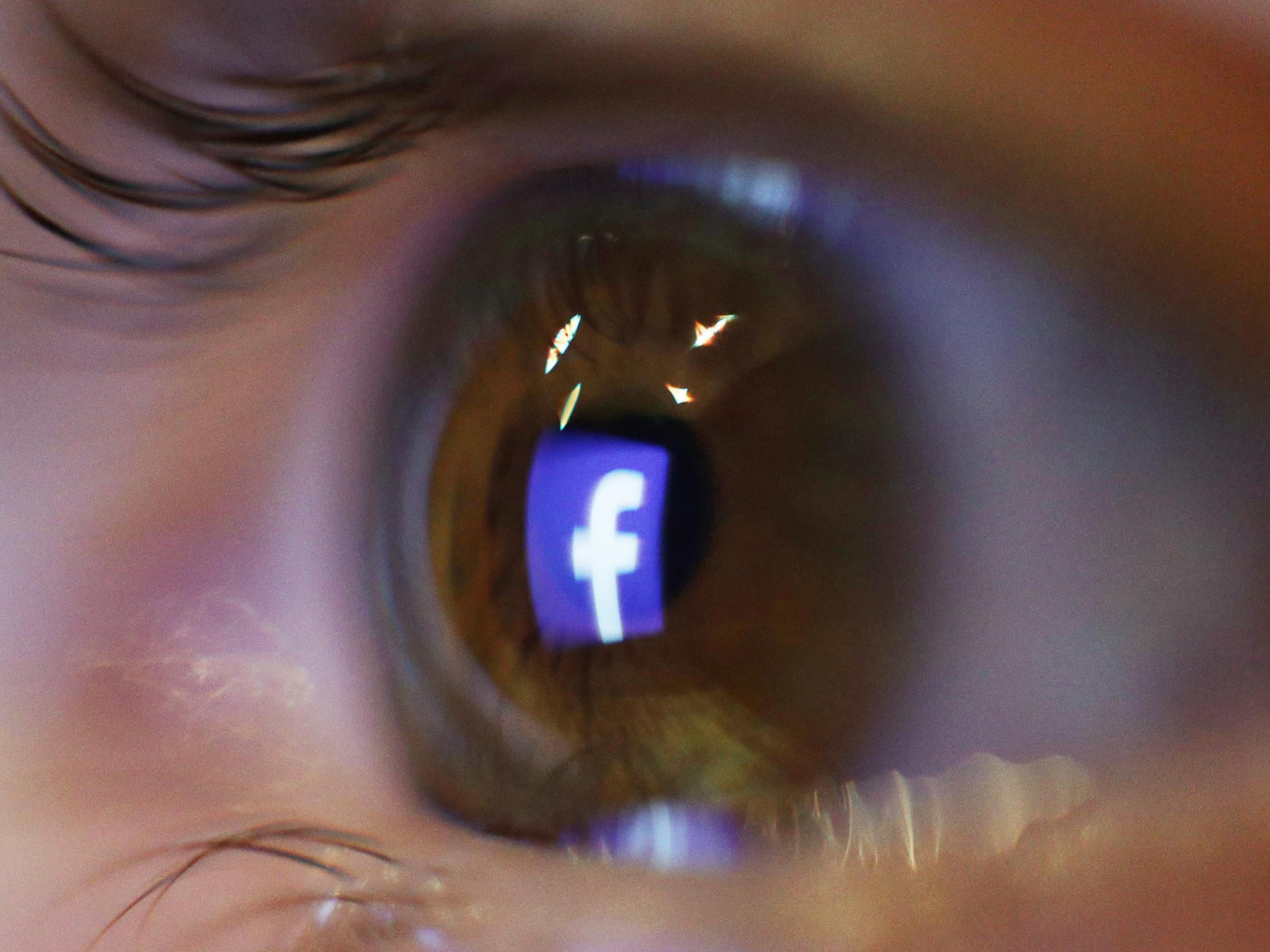 Election rules are failing to keep pace with rapid changes in technology, allowing political parties to spend millions of pounds on locally targeted Facebook adverts with national campaign funds, experts have warned.
The outdated rules mean parties can tailor hyper-local adverts on Facebook as part of a spending "arms race" in marginal seats, despite rules that are supposed to limit spending in individual constituencies. Regulators do not know what adverts are being seen, creating the "potential for abuse on an unprecedented scale", according to campaigners.
The Electoral Commission is under fire for not clamping down on the use of social media during elections, despite the widespread use of Facebook by the Conservatives in the 2015 general election. Both the Tories and Labour are believed to be investing heavily in Facebook adverts this time round.
"The public perception is that big money can buy elections," said campaign group Unlock Democracy. "Until urgent reforms to electoral law are undertaken they will probably be right."
The Electoral Reform Society has also called for rules to be updated, warning the system has not "caught up with the digital age". "This is a real issue, given that it's predicted we'll see the highest spend ever for the general election on targeted Facebook ads by major parties," it said.
The warnings come after the Electoral Commission fined the Tories £70,000 for "significant failures" in their campaign spending returns – related to the split between local and national spending. The Crown Prosecution Service decided not to bring any criminal charges over the issue, however, because there was no evidence of any criminal conspiracy taking place.
The rules governing social media let parties intensively target local areas over social media without registering the spending to local candidates.
The Conservatives spent 10 times as much as every other party put together on Facebook adverts at the 2015 election, allowing them to target specific types of voters in individual constituencies using data harvested from social media profiles.
Electoral Commission guidance says spending needs to be registered to local candidates only if it mentions candidates specifically or discusses local issues in the constituency. A spokesperson said candidates should make an "honest and reasonable assessment" as to whether spending is related to their election or for promoting the national party. The commission has hinted that it will bring forward a reform package after June's general election.
Katie Ghose, chief executive of the Electoral Reform Society, said: "The regulations just haven't caught up with the digital age – partly because of the distinction between local and national spending being hard to define when it comes to social media. Ads can be hyper-local, but also nationally funded.
"Digital is more 'slippery' and harder to capture than traditional activities. This is a real issue given that it's predict we'll see the highest spend ever for the general election on targeted Facebook ads by major parties.
"Political parties have for a long time harvested data and targeted individual voters. This is now being supplemented by on-line data gathering: email and social media. And parties are also increasingly buying in data, especially on demographics of voters to assist with targeting.
"The issue is how the sheer quantities of information are used – for example, to target messages at very select groups with potentially contradictory information. We just don't know what the campaigns are telling these groups. That's a transparency issue."
Ms Ghose said that spending controls were "there to stop the arms race going too far and elections being bought" and called for a lower cap but also better rules to ensure more clarity between local and national spending. She also argued that ruled needed to be under "constant review as the digital age changes how politics is done".
Alexandra Runswick, director of Unlock Democracy, said: "The majority of the UK's electoral laws are antiquated and fail to reflect the nature of political campaigning in modern society.
"They are riddled with loopholes which parties can exploit to get around spending limits and gain financial advantage over their opponents.
"The tactical misallocation of candidate spending as national spending is no new trick, but the growth of targeted social media campaigns presents the potential for abuse on an unprecedented scale.
"What makes this issue particularly concerning is the fact that these ads will only be visible to targeted individuals making it difficult for the public and even the Electoral Commission to scrutinise where the spending should be properly allocated."
Woman confronts Theresa May over disability payment cuts
At general elections local candidates can spend only £8,700 plus either 6p or 9p per registered parliamentary voter in their seat, depending on the type of constituency. Nationally, limits are far more relaxed, with parties allowed to spend £30,000 per seat, usually a total of around £19m for nationwide parties.
Senior figures in the Tories' 2015 election campaign have confirmed that the party used the Facebook adverts to heavily target voters in specific areas. Information such as postcodes and voter profiles harvested from websites connected to the Facebook adverts is also understood to have been used for local canvassing purposes and leaflet delivering – traditionally regarded as local activity.
Damian Collins, the Conservative MP who chaired the Culture, Media and Sport Committee during the most recent Parliament, warned on the BBC's Panorama programme this month that Facebook was "the most valuable media that campaigns invest in during the election period, which is totally unregulated".
Craig Elder, the Conservative Party's head of new media for the 2015 election, is on the record as saying the Facebook adverts were specifically targeted to marginal constituencies.
"We were able to work with Facebook using constituency targeting to focus just on the constituencies that were going to decide the election," he previously told journalist Tim Ross for his book Why The Tories Won.
"And then based on what we already know about the demographics of the people who are going to decide this election, we could do demographic targeting, and interest targeting, to focus on people and present different content to a young mum in Derby North to maybe a slightly older gentleman living in Rochester."
More than a third of the 100 richest people on the Sunday Times Rich List have donated to the Conservatives, while Labour has seen an exodus of wealthy backers in recent years and relies on trade unions and smaller donations to fund its campaigns. In the last quarter of 2016 the Lib Dems raised more money in donations than Labour for the first time in a decade.
Electoral Commission figures show that in total, in the 12 months to the 2015 general election, the Conservatives spent £1.2m on Facebook adverts, while Labour returns show they spent £16,454, Ukip £91,322, the Lib Dems £22,245 and the SNP £5,466.
The Electoral Commission acknowledged that social media has increased the scale and reduced the cost of local targeting by national parties. A spokesperson said the regulator was "continually developing" its understanding of the area and would recommend changes to the regime after the general election.
UK General Election 2017
Show all 47
"Whether a cost should be accounted for at a local or national level is dependent on who the particular activity is seeking to promote. Our guidance explains that candidates need to make an honest and reasonable assessment as to whether the costs of campaign activity was for their election or whether it was for promoting the national party," the spokesperson said.
"Targeting is not new for political campaigning; social media is just a different medium, though one which enables quick and low cost communications at scale. We are continually developing our understanding in this area, including through live monitoring of activity.
"We will report after the election on campaign spending, and on what changes to the regulatory regime may need to be made for future polls."
A Conservative Party spokesman said: "The Political Parties Elections and Referendums Act 2000, which was passed by a Labour Government, provides a distinction between candidate-focused spending and party-focused spending.
"It would simply not be practical to put constituency limits on national party-based campaigning, as many forms of campaigning simply cross geographical boundaries, particularly in an internet age."
Join our commenting forum
Join thought-provoking conversations, follow other Independent readers and see their replies