Theresa May pledges an extra 10,000 staff for NHS mental health services, but with huge doubts over funding
'The Prime Minister's announcement stands in stark contrast to her record,' say Lib Dems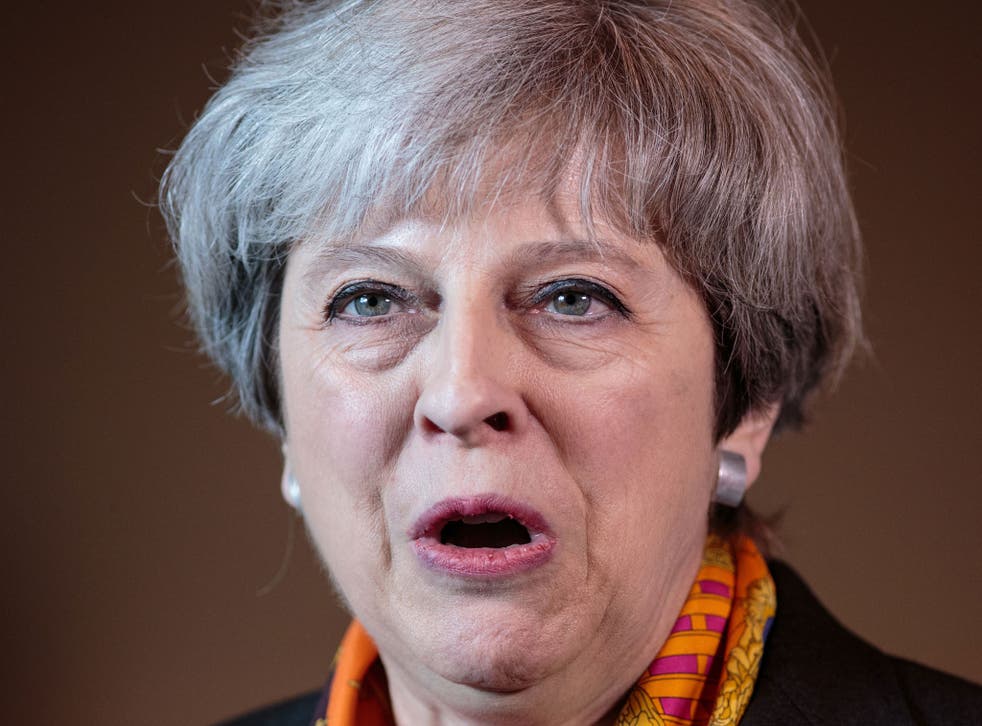 Theresa May is pledging an extra 10,000 staff to work in NHS mental health services – without saying how they will be funded.
In her first spending announcement of the election campaign, the Prime Minister will also pledge to overhaul a 34-year-old Mental Health Act to tackle "discrimination and overuse of detention".
And people suffering from problems such as depression, anxiety and bipolar disorder will be promised beefed-up protection against discrimination at work.
"On my first day in Downing Street last July, I described shortfalls in mental health services as one of the burning injustices in our country," Ms May said.
"It is abundantly clear to me that the discriminatory use of a law passed more than three decades ago is a key part of the reason for this.
"So today I am pledging to rip up the 1983 Act and introduce in its place a new law which finally confronts the discrimination and unnecessary detention that takes place too often.
"We are going to roll out mental health support to every school in the country, ensure that mental health is taken far more seriously in the workplace, and raise standards of care with 10,000 more mental health professionals working in the NHS by 2020."
However, the announcement made no mention of how the extra mental health professionals and school support would be paid for, amid a gaping hole in NHS finances.
The Prime Minister has been locked in a battle with Simon Stevens, chief executive of NHS England, who has highlighted how NHS funding is set to fall next year.
In March, the NHS axed its flagship 18-week waiting-time target for operations as part of a rejigged survival plan.
Norman Lamb, the Liberal Democrat health spokesman, said: "The Prime Minister's announcement on mental health stands in stark contrast to her record.
"Her Government has failed to deliver all of the extra funding for children and young people's mental health that Lib Dems secured in the coalition and, just last week, it was reported that schools across the country are cutting back mental health support."
Barbara Keeley, for Labour, said the NHS had 6,000 fewer mental health nurses than in 2010, adding: "Seven years of Tory Government have left those with mental health problems without the support they need.
"The Tory Government has allowed budgets for mental health services to be raided to plug financial black holes and to pay for other NHS priorities. These pressures are set to get worse."
But Ms May said she was announcing "the biggest change to the law on mental health treatment in over three decades".
The 1983 law had been widely criticised for being out of date and for unintended consequences, with 43 per cent increase in the number of people detained over the past decade.
The Conservatives said people were being wrongly detained in police cells, adding: "Black people in particular are significantly more likely to be detained in secure mental health wards."
Meanwhile, mentally ill employees are only protected from discrimination if their condition is continuous for 12 months, so the law would be changed.
Funding for mental health services is "at record levels", the Tories insisted – and would be up by £1.4bn in real terms by 2020.
Join our new commenting forum
Join thought-provoking conversations, follow other Independent readers and see their replies