Election result: 6,500 votes 'lost' in same marginal Plymouth seat where polling stations turned people away
Follows string of problems for city's council including undelivered postal votes and missing names from electoral register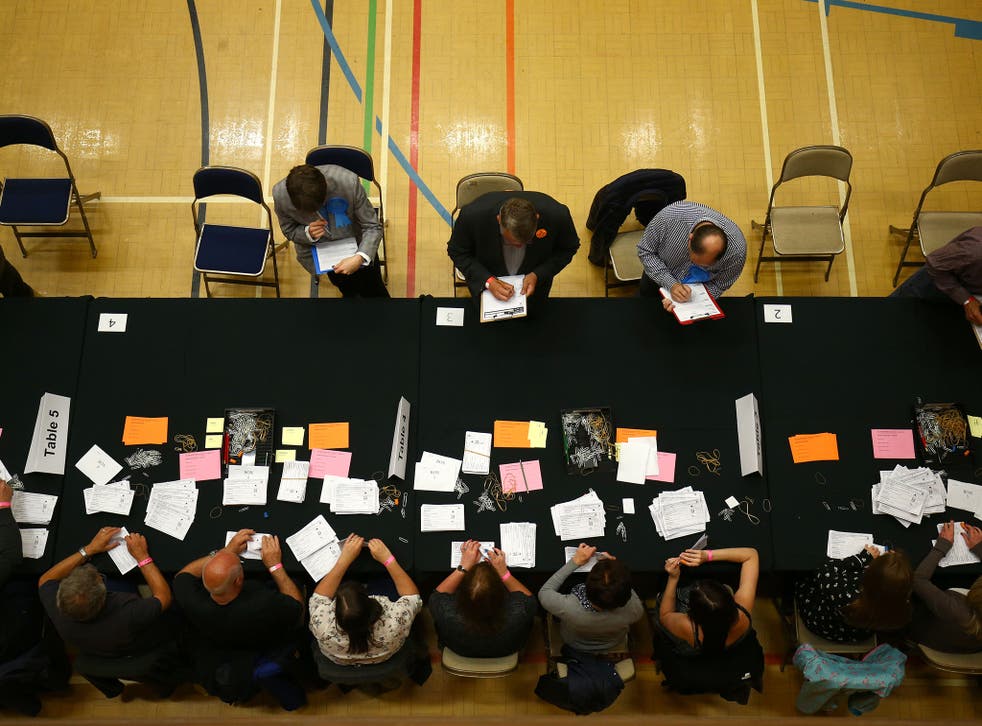 More than 6,500 votes from an entire ward were "lost" in one of Britain's most marginal constituencies during the general election.
Plymouth City Council failed to include votes from the Efford and Lipson ward in the final count numbers for the Plymouth Sutton and Devonport constituency.
Labour's Luke Pollard won the seat from Tory incumbent Oliver Colvile in Thursday's vote, but the discrepancy meant his reported margin of 6,002 was drastically lower than it should have been, the Plymouth Herald reported.
The Electoral Commission confirmed to The Independent it was aware of "administrative problems" at the count, and said it would be "reporting on the administration of the polls after the election and will carefully consider these reports as part of that process."
Mr Pollard called the miscalculation "yet another example of election incompetence" by Conservative-run Plymouth City Council.
General Election 2017: Big beasts who lost their seats

Show all 7
"We were suspicious because the official turnout of just over 58 per cent seemed lower than in neighbouring constituencies," Mr Pollard told ITV.
"What appears to have happened is that while all the votes were counted on the night, the results of an entire ward were missing from the final total.
"There are eight wards in Sutton and Devonport, and it seems that the votes from one were not included."
He is now calling for a full investigation into the error, writing on Twitter: "More election shambles from Tory-run @plymouthcc. Every vote must count. I won't let this rest until it's sorted."
Acting Returning Officer Tracey Lee told The Independent: "We have full confidence that all votes at the general election count were counted correctly but unfortunately we have now found that the figure for the final number of votes declared for the Plymouth Sutton and Devonport constituency was not correct. This does not affect the result of the election.
"We are very sorry that this error has happened. We are making all paperwork and data available to the Electoral Commission and to candidates and agents to inspect."
It follows a host of administrative issues affecting the city's constituents, including 1,500 postal votes not being delivered ahead of Thursday's vote due to a "computer error".
Other voters in Plymouth were reportedly turned away after they arrived to cast their ballot despite having a polling card, due to their named not being on the electoral register.
Join our new commenting forum
Join thought-provoking conversations, follow other Independent readers and see their replies