Election 2017: Record number of people register to vote on deadline day
Jeremy Corbyn's party has traditionally attracted more support from young voters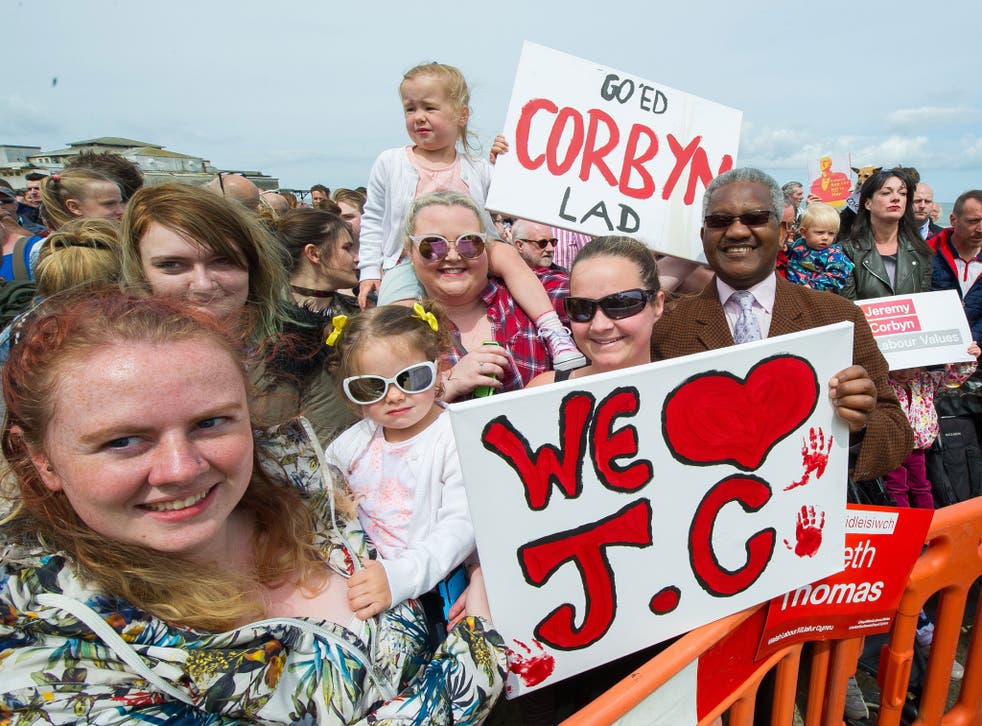 Record numbers of people signed up to vote on deadline day before registrations closed, with more than 600,000 names added to the electoral roll in the final 24 hours.
On the last day that new voters could register, a total of 622,398 applications were received by the Government's Individual Electoral Registration digital service.
That exceeded the previous record of 525,254 applications on a single day, set before the EU referendum on 7 June 2016 – a spike of around 20 per cent.
The figures point to a sharp increase in young voters adding their names to the register, with around two-thirds – 453,000 – of the new voters to sign up on deadline day aged between 18 and 34.
A late surge in young voter registrations will be seen as good news for Labour, whose election day hopes have historically hinged on a high turnout among young people.
Jeremy Corbyn's party has traditionally attracted more support from young voters, many of whom will be attracted to Labour's promise to scrap university tuition fees,
However, pre-election polling still suggests the Tories will emerge on 9 June as the largest party.
UK General Election 2017

Show all 47
John Curtice, a political scientist at the University of Strathclyde, cautioned against reading too much into the figures.
He told The Independent his own calculation of the new voter registrations since last December put the figure at 1.1 million, down from 1.35 million in England and Wales over the same period a year earlier.
Almost three million people registered online to vote in the period between the announcement of the election on 18 April and the registration deadline of 22 May.
Kainos, which helped develop the online registration system with the Cabinet Office, said the biggest single spike in applications on 22 May coincided with the 10 o'clock news, when 23,854 voters signed up.
Theresa May announced her intention to call a general election from the steps of Downing Street on 18 April.
On that day, 147,000 people registered online and 3,364 paper forms were submitted.
The total number of new registrations is likely to be even higher as the Kainos figures do not take into account the small proportion of paper applications.
Funniest moments from the General Election campaign
However, Dr Caitlin Milazzo, politics professor at the University of Nottingham, told The Independent the sharp rise in voter registrations did not automatically translate into extra votes.
"If all those voters actually vote, obviously it helps Labour a lot," she said.
"But it is easier to register to vote than it is to check the electoral roll, so a lot of people may already be registered to vote. We don't actually know how many of those people are new voters.
"The second point is that these new voters have to be in the right places. If you interject half a million new voters, but they are spread across the country, it may not have an effect.
"Under the first-past-the-post system, you can boost Labour's vote share and not have an impact on the overhaul allocation of seats."
A recent report found that if 18-to-34-year-olds had turned out to the polling stations in similar proportions to the over-65s in the 2015 election, it would have been enough to deny David Cameron an overall majority.
Labour would claim election victory if only people under 40 voted, despite being behind overall, according to one YouGov poll.
Join our new commenting forum
Join thought-provoking conversations, follow other Independent readers and see their replies