Local elections 2021 – live: Leaders cast votes as millions go to polls on 'very big day' for UK
Follow the latest updates from polling stations across the country
Elections 2021 – when will we know the results?
Political leaders across the country have joined millions of Britons this morning by casting their votes on what prime minister Boris Johnson has described as a "very big day" for the UK.
Today's elections are the biggest set of local and devolved contests in decades outside of a general election.
On what has been called "Super Thursday" by some, voters in Scotland and Wales will have their say on their national representatives in Holyrood and the Senedd respectively.
Meanwhile in England, there are a number of mayoral contests, including a ballot in London, where Sadiq Khan is seeking re-election for a second term.
There are also more than 140 councils running elections today and a potentially dramatic by-election in the north-east constituency of Hartlepool.
The results of these votes could have profound implications for the future of the United Kingdom and the two major parties, Labour and the Conservatives.
1620298901
Inside Politics: Sign up to The Independent's essential morning briefing
From the latest developments in the Covid crisis to the handling of Brexit, UK politics has rarely been so chaotic and eventful.
The Independent's Inside Politics newsletter provides up-to-date information on all the key stories and short, sharp analysis on what's going on at Westminster and beyond.
You can find out how to sign up to the morning briefing below: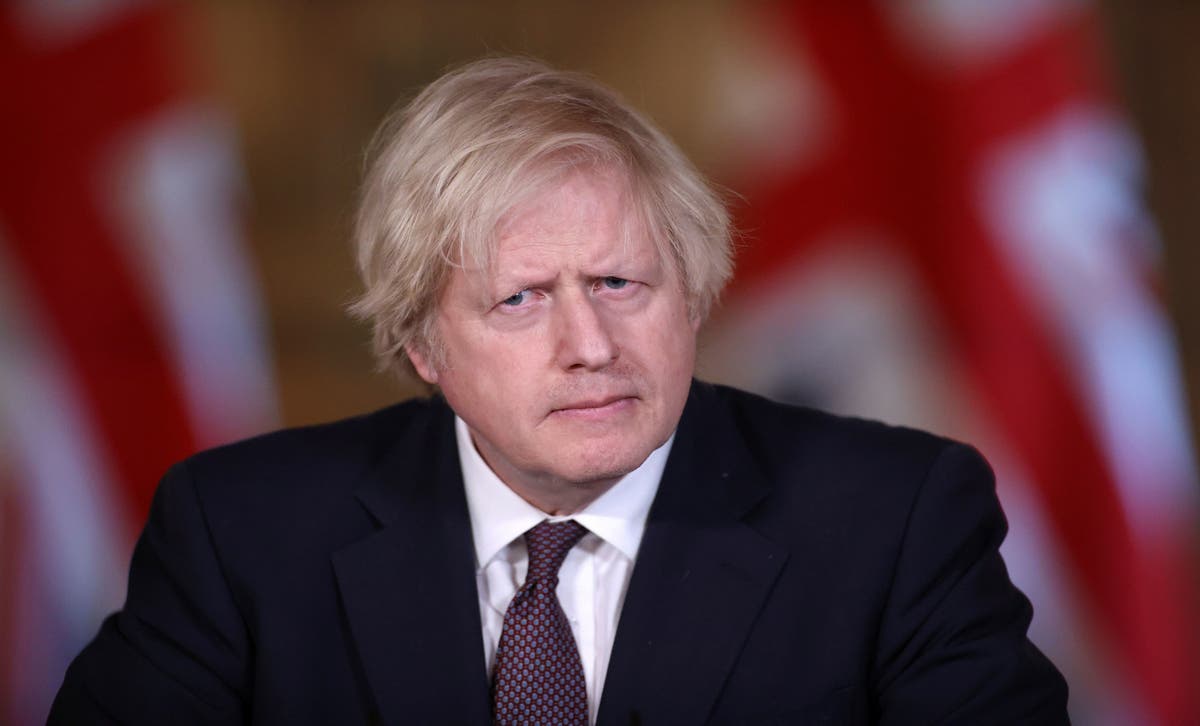 Stay up-to-date with our daily rundown on the big developments
Conrad Duncan
6 May 2021 12:01
1620297304
Scotland's first minister Nicola Sturgeon met with voters at a Glasgow polling station this morning as she came out to show support for Roza Salih - an SNP candidate who could become the first former refugee to be elected to Holyrood.
You can footage from her visit below:
SNP leader Nicola Sturgeon visits polling station for Scottish Parliament election
Conrad Duncan
6 May 2021 11:35
1620296451
London mayor Sadiq Khan has cast his ballot at St Albans Church in south London, where he was joined by his wife Saadiya and his dog Luna:
Conrad Duncan
6 May 2021 11:20
1620296034
Local elections polling station set up in car boot 'after church warden overslept'
A polling station was briefly run out of a car boot this morning after the church warden who was supposed to open the location apparently "overslept".
One voter said about a dozen people cast their ballots in the car before the polling station at the Oxford Centre for Mission Studies was properly set up.
Our Indy100 reporter, Emily Chudy, has the full story below:
Toby Porter said he voted at a car boot in Oxford after his polling station failed to open on time.
Conrad Duncan
6 May 2021 11:13
1620295293
For up-to-date analysis on British politics, you can sign-up to our View from Westminster newsletter below:
If you want to be plugged into the latest intelligence from the heart of power, we hope to bring it to you in concise doses: not just the headlines but the short, sharp analysis you need to make sense of it all
Conrad Duncan
6 May 2021 11:01
1620294176
Footage of Labour leader Sir Keir Starmer casting his vote in London this morning can be found below:
Keir Starmer casts vote in 'Super Thursday' local elections
Conrad Duncan
6 May 2021 10:42
1620293468
For more pets at polling stations news, our Indy100 reporter Greg Evans has a round-up below of some of the best images from the day so far:
All across Britain polling stations have opened for perhaps the most talked-about local elections in recent memory.
Conrad Duncan
6 May 2021 10:31
1620292759
Scottish party leaders head to polls for crucial vote
The leaders of Scotland's major political parties are heading to the polls this morning to cast their votes for the Scottish parliament election.
Scottish Labour leader Anas Sarwar voted at his local polling station at Pollokshields Burgh Hall in Glasgow on Thursday morning, where he was seen chatting with voters and answering questions from journalists.
First minister Nicola Sturgeon has already voted by post - as has Scottish Lib Dems leader Willie Rennie - but joined SNP candidate Rosa Salih at Annette Street Primary School polling station in Govanhill, Glasgow, to lend her support.
Meanwhile, Scottish Conservative leader Douglas Ross will vote in Moray and Scottish Greens co-leader Lorna Slater will vote at a primary school in Edinburgh.
Conrad Duncan
6 May 2021 10:19
1620291889
Labour's Sir Keir Starmer casts his vote
Labour leader Sir Keir Starmer has voted this morning at a polling station inside a community support centre in north London.
Sir Keir arrived on foot at the Greenwood Centre in Kentish Town at 9.30am, accompanied by his wife Victoria.
He then left the building a few minutes later and walked away hand-in-hand with his wife as he was followed by photographers and reporters.
Conrad Duncan
6 May 2021 10:04
1620291045
Who are the candidates standing for mayor of London this year?
A huge list of 20 candidates are standing for mayor of London this year, as Labour incumbent Sadiq Khan seeks to win a second term.
From mainstream candidates, such as the Conservative's Shaun Bailey and the Greens' Sian Berry, to YouTubers and Count Binface, there really is something for everyone…
Our reporter, Tim Wyatt, has a guide to this year's contenders below:
London mayor election candidates
Conrad Duncan
6 May 2021 09:50
Join our new commenting forum
Join thought-provoking conversations, follow other Independent readers and see their replies