Embrace culture of greed, says Boris Johnson
London Mayor says restaurant queues, traffic jams and cranes around London made him feel like he was back in the 1980s
Ian Johnston
Thursday 28 November 2013 03:30 Comments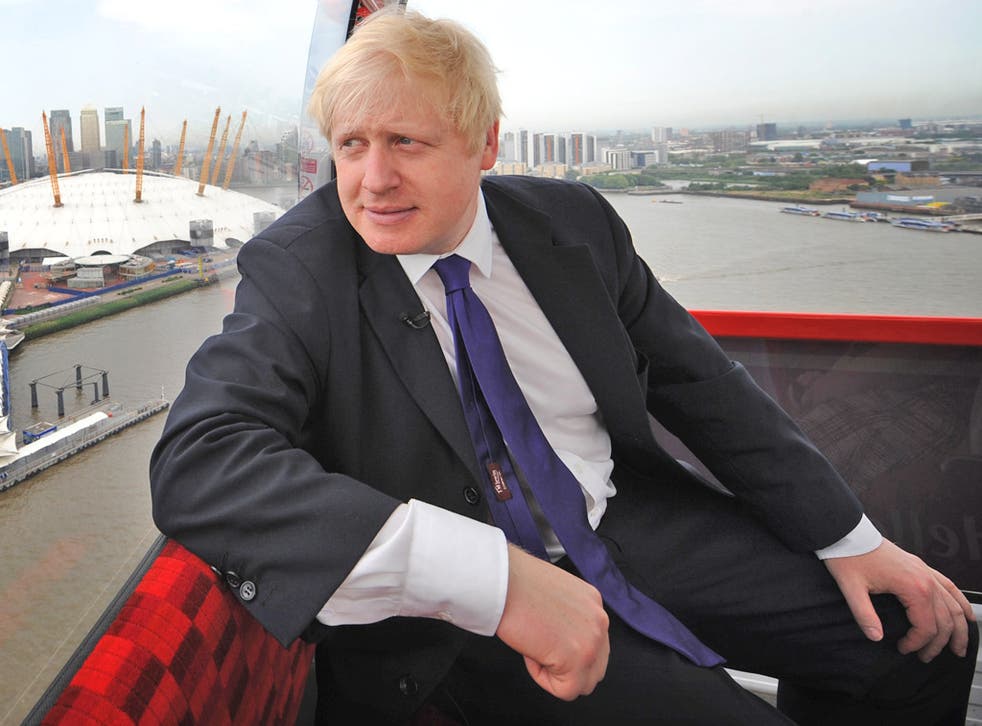 Greed and snobbery – coupled with acts of charity – could help to make Britain a better place, Boris Johnson declared on Wednesday night as he suggested that a 1980s-style boom was on the horizon.
The Mayor of London, giving the annual Margaret Thatcher lecture at the Centre for Policy Studies think-tank, staked a claim to being the political heir of the late prime minister and said restaurant queues, traffic jams and cranes around London made him feel like he was back in the 1980s.
"I hope there is no return to that spirit of 'Loadsamoney' heartlessness – figuratively riffling banknotes under the noses of the homeless – and I hope that this time the Gordon Gekkos of London are conspicuous not just for their greed – valid motivator though greed may be for economic progress – as for what they give and do for the rest of the population, many of whom have experienced real falls in their incomes.
"And if there is to be a boom … I hope it is one that is marked by a genuine sense of community and acts of prodigious philanthropy, and I wish the snob value and prestige that the Americans attach to acts of giving would somehow manifest itself here."
Mr Johnson said he and the late Mrs Thatcher would probably agree over ways to tackle a range of issues such as housing, taxation and education.
Read more:
Register for free to continue reading
Registration is a free and easy way to support our truly independent journalism
By registering, you will also enjoy limited access to Premium articles, exclusive newsletters, commenting, and virtual events with our leading journalists
Already have an account? sign in
Join our new commenting forum
Join thought-provoking conversations, follow other Independent readers and see their replies