English votes: Tories reveal radical veto plans for English MPs
William Hague presents four options for Parliamentary devolution
Nigel Morris
Tuesday 16 December 2014 16:50 Comments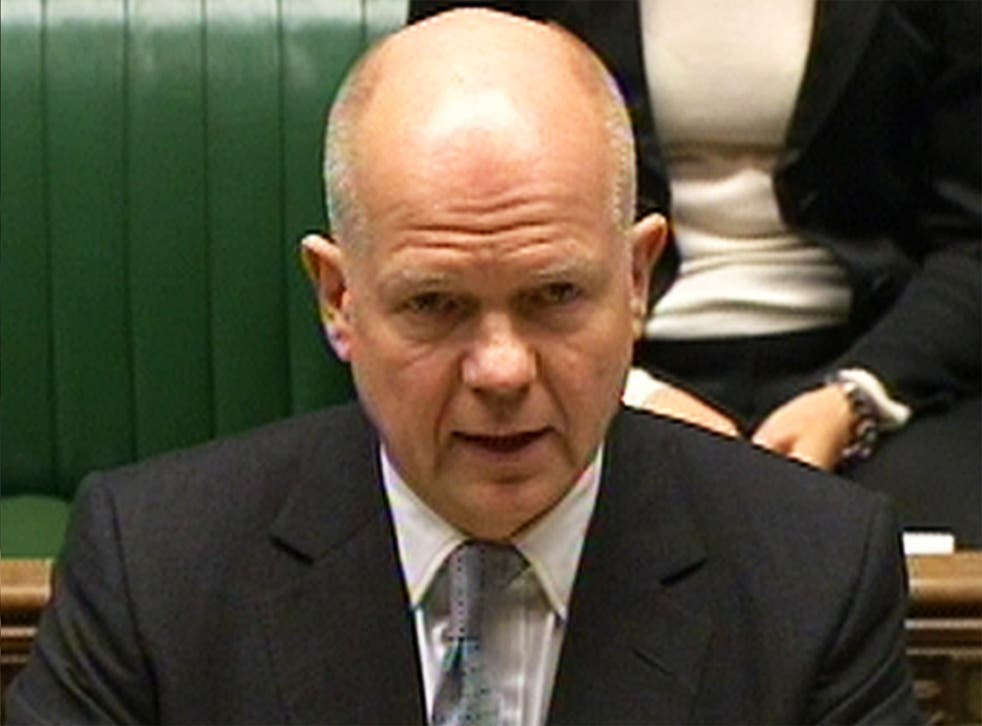 English MPs would have a veto over any legislation only affecting England, under Tory plans presented today.
William Hague, the Commons leader, said his party's reform, drawn up following the decision to devolve wide-ranging powers from Whitehall to Scotland, was inspired by a "fundamental issue of fairness for all the people of the United Kingdom".
The Conservatives are not being pinned down on their favoured version of English Votes for English Laws (EVEL) and will announce their decision ahead of next year's general election.
Mr Hague today published a Government command paper listing three options alongside a fourth option favoured by their Liberal Democrat Coalition partners.
The four options are:
Option 1 (Con): Exclude Scottish MPs altogether
The most radical option, it would change forever the nature of United Kingdom as we know it. It would exclude Scottish MPs from debating and voting on swathes of legislation (such as health, education and in future taxation) which does not affect Scotland. Scottish MPs would in effect become "second class" Members.
Option 2 (Con): Give English MPs power over the detail of Bills
This is a slightly watered-down version of the first option, but still amounts to a virtual veto for English MPs.
Only they would vote at the crucial Committee and Report stages of Bills, where legislation can be amended. All MPs could vote at the final Third Reading, where Bills cannot be amended. This option would give English MPs "the decisive say", the command paper says.
Option 3 (Con): Give English MPs a veto
The committee stage of Bills affecting England would only be taken by an English Grand Committee of MPs in proportion to their parties' representation in the Commons.
The English Grand Committee could have other powers, including over the allocation of local council finance or police grants. MPs from across the UK would be able to sit at other stages of Bills.
Option 4 (Lib Dem): Give English MPs a veto - with proportional representation
Same as option 3, but with the crucial proviso that English MPs voting at committee stage should be selected in proportion to the votes cast in England rather than the number of seats won.
Register for free to continue reading
Registration is a free and easy way to support our truly independent journalism
By registering, you will also enjoy limited access to Premium articles, exclusive newsletters, commenting, and virtual events with our leading journalists
Already have an account? sign in
Join our new commenting forum
Join thought-provoking conversations, follow other Independent readers and see their replies