EU court backs UK Government's right to restrict migrant benefits
'Unequal treatment' of migrants is justified on the basis of 'protecting a member state's finances', says ECJ
Oliver Wright
Political Editor
Tuesday 14 June 2016 09:16 Comments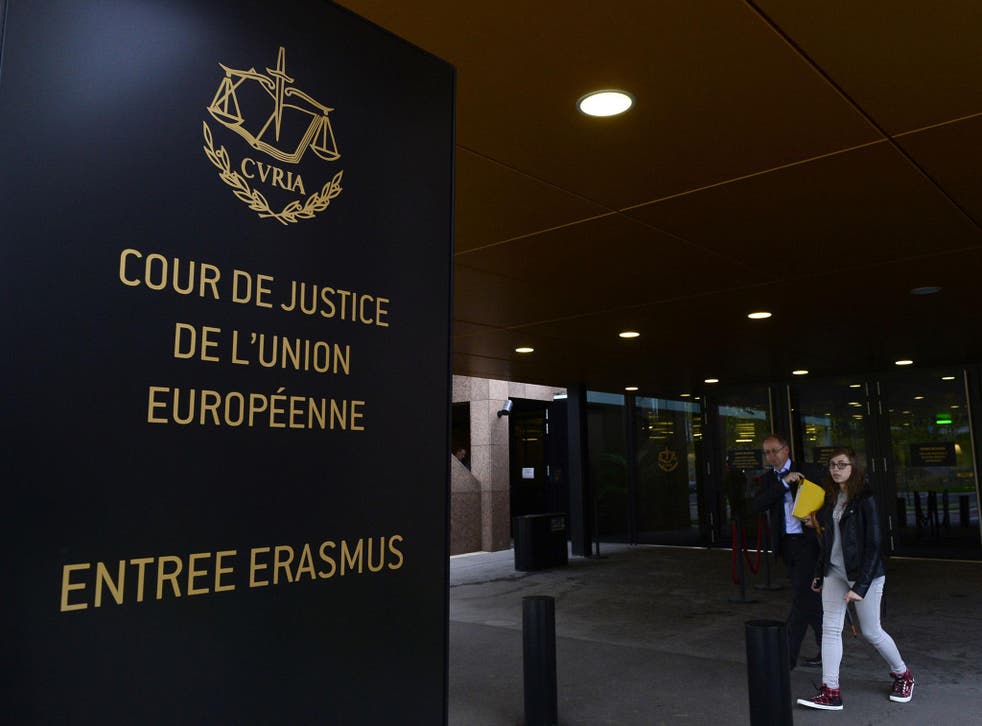 The British Government is within its rights to restrict benefits to some EU migrants, the European Court of Justice has ruled.
In a move that will be greeted with profound relief by David Cameron and the Remain campaign, the court threw out a challenge by the European Commission to the Government's benefits crackdown.
The Commission had argued that the UK's decision to restrict payment – such as child benefit and tax credits – to migrants who were "economically inactive" on the grounds that they did not have the right to live in the UK was discriminatory.
Cameron on refugee policy
However, the court agreed with the British Government's position that it was lawful for the UK to withhold benefits to migrants if they did not have the right to reside in the UK.
Such "unequal treatment" was justified on the basis of "protecting a member state's finances", the court ruled.
It concluded: "There is nothing to prevent the grant of social benefits to EU citizens who are not economically active being made subject to the requirement that those citizens fulfil the conditions for possessing a right to reside lawfully in the host member state."
The ruling means EU citizens who have been in the UK for less than five years are not entitled to welfare benefits if they (and their family members) are not economically active and not able to support themselves.
What has the EU ever done for us?

Show all 7
The ruling is important because it strengthens the argument of Remain campaigners that the future reforms to free movement and welfare rules – as agreed in the EU renegotiation – will not be rolled back by the EU court.
However, for the Leave campaign, the judgment also reminds voters that aspects of the UK's welfare system are subject to EU law.
Marley Morris, Research Fellow at the IPPR think tank, said the ruling was a sign that the court was more prepared to give national government freedom to interpret European treaties.
"This decision by the European Court of Justice is another sign – on top of other recent judgments – that it is becoming more sympathetic to the UK's interpretation of free-movement rules," he said.
"But there are no guarantees this will last forever, and future judgments may go against the UK. Conversely, a vote for Brexit on 23 June is likely to create its own legal quagmire, as the subsequent negotiations will have to resolve the free movement rights of EU citizens currently living in the UK, and UK citizens currently living in other EU countries, in a fair and consistent way."
Register for free to continue reading
Registration is a free and easy way to support our truly independent journalism
By registering, you will also enjoy limited access to Premium articles, exclusive newsletters, commenting, and virtual events with our leading journalists
Already have an account? sign in
Join our new commenting forum
Join thought-provoking conversations, follow other Independent readers and see their replies