EU deal: Did the final agreement deliver on David Cameron's promises?
From in-work benefits to protection for non-euro countries, we assess whether the Prime Minister has delivered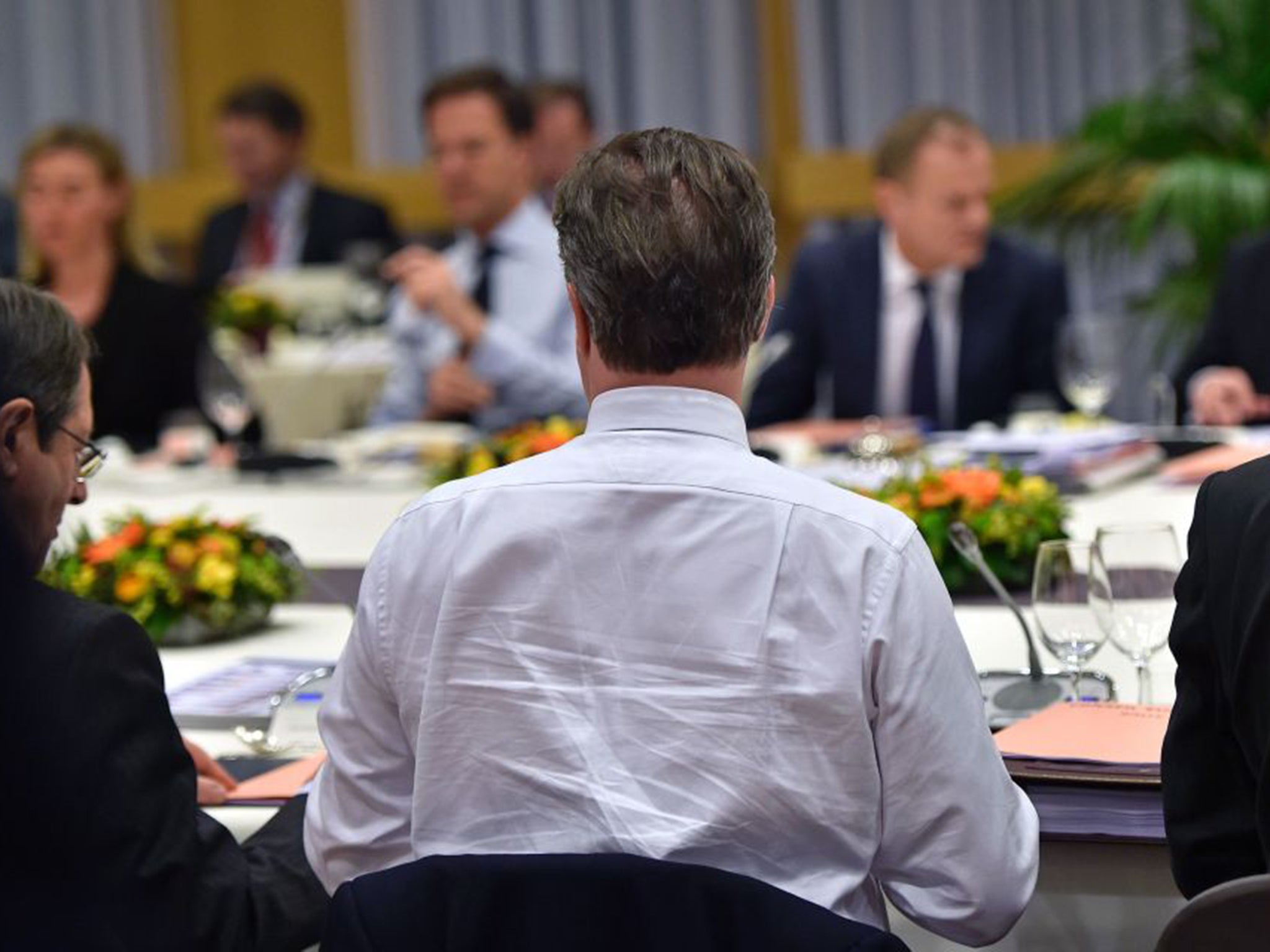 1) In-work benefits
Conservative 2015 manifesto: "We will insist that EU migrants who want to claim tax credits and child benefit must live here and contribute to our country for a minimum of four years."
Draft deal: Agreed, but: a) as an emergency provision for an unspecified length of time; b) rights to benefits must phase in over the four years; and c) the change to EU law has to be approved by the European Parliament.
Final deal: Emergency brake would last for seven years (David Cameron wanted 13), benefits would phase in (UK Government to propose how), but Martin Schulz, President of the European Parliament, said he that could not guarantee approval.
Verdict: David Cameron has broadly got what he promised, but has to phase some benefits back in and the deal isn't as watertight as he wanted.
---
2) Child benefit
Conservative 2015 manifesto: "If an EU migrant's child is living abroad, then they should receive no child benefit or child tax credit, no matter how long they have worked in the UK and no matter how much tax they have paid."
Draft deal: Child benefit would continue to be paid, but at the rate applying in the child's country.
Final deal: This reduction would apply to new claimants straight away, but to existing claimants only after 2020.
Verdict: David Cameron has conceded ground, partly because he accepted that cutting child benefit altogether would increase the incentive for EU workers to bring their children with them to the UK.
What has the EU ever done for us?
Show all 7
---
3) Protection for non-euro countries
Conservative 2015 manifesto: "We will protect our economy from any further integration of the eurozone."
Draft deal: Measures taken by euro countries "shall respect the competences, rights and obligations of member states whose currency is not the euro".
Final deal: Despite last-minute French objections, Cameron secured additional right for just one country, such as the UK, to raise objections at EU Council.
Verdict: Promise delivered.
---
4) Ever closer union
Conservative 2015 manifesto: "We want an end to our commitment to an 'ever closer union,' as enshrined in the treaty to which every EU country has to sign up."
Draft deal: "It is recognised that the United Kingdom … is not committed to further political integration into the European Union." And EU leaders promise that this exclusion will be written into future treaties.
Final deal: Just to be sure, it adds: "References to ever closer union do not apply to the United Kingdom."
Verdict: It was never clear whether this would have any legal effect, but the promise has been delivered.
---
5) More power for national parliaments
Conservative 2015 manifesto: "We want national parliaments to be able to work together to block unwanted European legislation."
Draft deal: "Red card" system whereby national parliaments representing 55 per cent of EU population can block new EU law.
Final deal: Confirmed.
Verdict: Hardline Outs wanted a veto for the UK Parliament, but that was never possible. Promise delivered.
---
6) Sovereignty
Separately from the Brussels negotiations, the Prime Minister has promised a "Sovereignty Act" that would grant the UK Supreme Court the power, like that of the German constitutional court, to assess whether EU law lies within the scope of EU treaties.
Draft deal: Boris Johnson met Cameron on Thursday and was said to be not yet convinced by the proposal.
Verdict: Waiting for Boris.
Join our commenting forum
Join thought-provoking conversations, follow other Independent readers and see their replies