EU Parliament's chief negotiator brands Brexit as a 'catfight in Conservative party that got out of hand'
Guy Verhofstadt said future generations will see Brexit as a 'waste of energy, stupidity'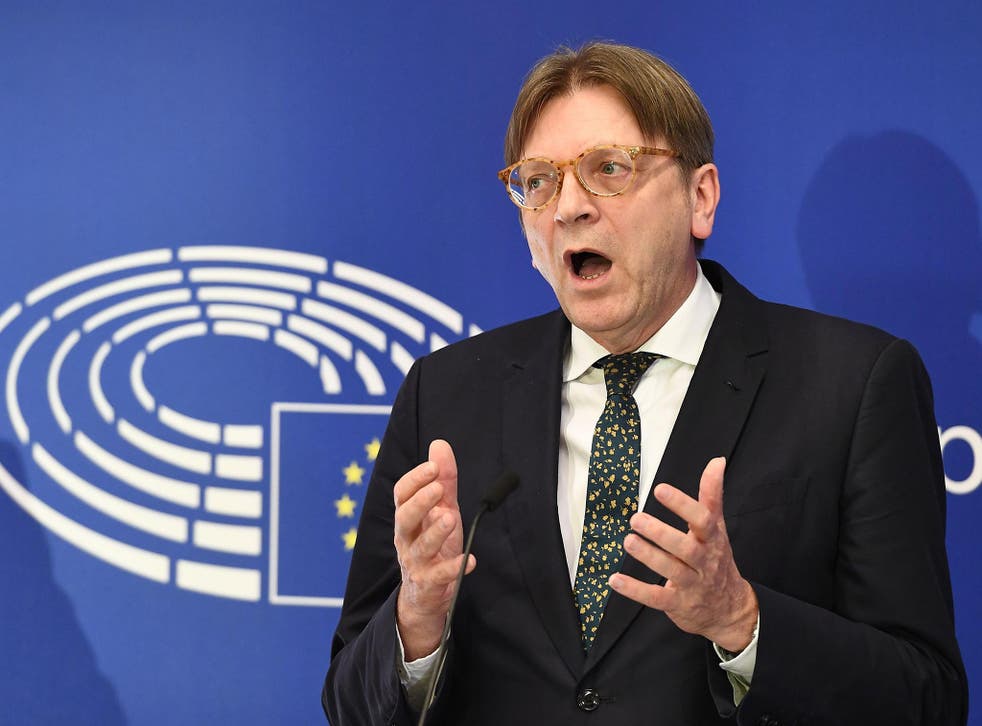 The European Parliament's lead negotiator has branded Brexit as a "catfight in Conservative party that got out of hand".
Guy Verhofstadt said that in the future, younger generations will call Brexit out as a "waste of energy, stupidity" and attempt to bring the UK back into Europe.
Liberal Belgian politician Mr Verhofstadt, leading for the parliament as Brexit talks begin, spoke in the institution's chamber ahead of a vote to formalise its negotiating position.
He said: "I am also sure that, one day or another, there will be a young man or woman who will try again, who will lead Britain into the European family once again.
"A young generation that will see Brexit for what it really is – a catfight in the Conservative party that got out of hand, a loss of time, a waste of energy, stupidity."
Lamenting that "perhaps it was never meant to be", he said Europeans should "never be blamed for having tried" to make a relationship with Britain work.
He then said: "Let's not forget, Britain entered the union as the 'sick man of Europe' and thanks to the single market came out of the other side.
"Europe made Britain also punch above its weight in terms of geopolitics, as in the heydays of the British empire.
Farage scolded after calling European Parliament 'mafia'
"And we from our side must pay tribute to Britain's immense contributions – a staunch, unmatched defender of free markets and civil liberties. Thank you for that.
"As a liberal, I tell you, I will miss that."
His speech came alongside interventions form Commission President Jean Claude Juncker and chief negotiator Michel Barnier who warned of the consequences of reaching no deal with the UK.
Meanwhile, Nigel Farage was booed in the chamber when he complained that the EU is acting like the mafia and said demands that the UK pay a 'divorce bill' are a kin to holding the country to "ransom".
Join our new commenting forum
Join thought-provoking conversations, follow other Independent readers and see their replies