EU referendum: Baroness Warsi attacks 'lying' Michael Gove as she quits Leave campaign
'To try and suggest that there is a link between criminality and Turkish communities – it is scaremongering'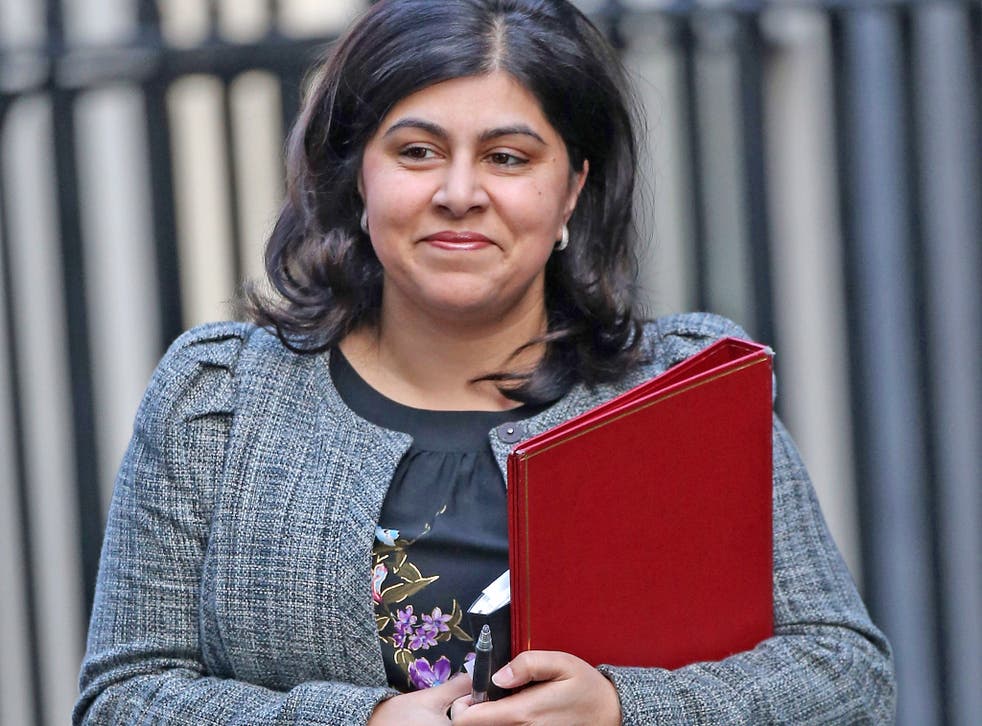 Former Tory Party Chairman Sayeeda Warsi has condemned the "scaremongering" tactics of the campaign to leave the EU, as she became the latest high-profile figure to defect.
Lady Warsi, who was Britain's first Muslim cabinet minister, said she had become increasing uncomfortable with Vote Leave messaging and pointed the finger at her old colleague Michael Gove.
Speaking on BBC Radio 4's Today Programme, she labelled the Chief Whip's comments on Turkey "a lie".
"To suggest that Turkey is on the verge of joining the EU. To suggest that this is somehow imminent was a lie," she said
She added that the tone of Vote Leave's comments on Turkey amounted to an "othering of the community".
"To try and suggest that there is a link between criminality and Turkish communities – it is scaremongering," she said.
"To wake up on Sunday morning … to hear both Michael Gove continue to repeat the lies on Turkish accession to the EU … and Nigel Farage defend his indefensible poster … [it was] impossible to continue supporting leave."
What's the European Parliament ever done for us?

Show all 5
Ms Warsi told Today she had joined Vote Leave to present a positive case for Britain's future outside the EU but had found moderate voices had been "stifled".
"I said I had concerns that people were taking the Vote Leave message down a path I was not comfortable with," she said.
"Those moderate voices have now been stifled. People like me who are deeply Eurosceptic feel like they now have to leave Leave. The vision that we must present for Brexit … the loud voices should be from moderates who believe Britain has a place in the world."
What to believe about the EU referendum
Lady Warsi said that she last "did media" for Brexit four weeks ago but had increasingly felt uncomfortable about the tone of the debate.
"The vision we needed to present was 'hello worlders', an optimistic vision … But unfortunately day after say what we are seeing are lies and xenophobia," she added.
Register for free to continue reading
Registration is a free and easy way to support our truly independent journalism
By registering, you will also enjoy limited access to Premium articles, exclusive newsletters, commenting, and virtual events with our leading journalists
Already have an account? sign in
Register for free to continue reading
Registration is a free and easy way to support our truly independent journalism
By registering, you will also enjoy limited access to Premium articles, exclusive newsletters, commenting, and virtual events with our leading journalists
Already have an account? sign in
Join our new commenting forum
Join thought-provoking conversations, follow other Independent readers and see their replies