EU referendum: Brexit 'could put cancer research at risk,' claim leading scientists
Warning that Britain leaving the EU could risk the breakdown of close international collaboration between scientists on potentially life-saving research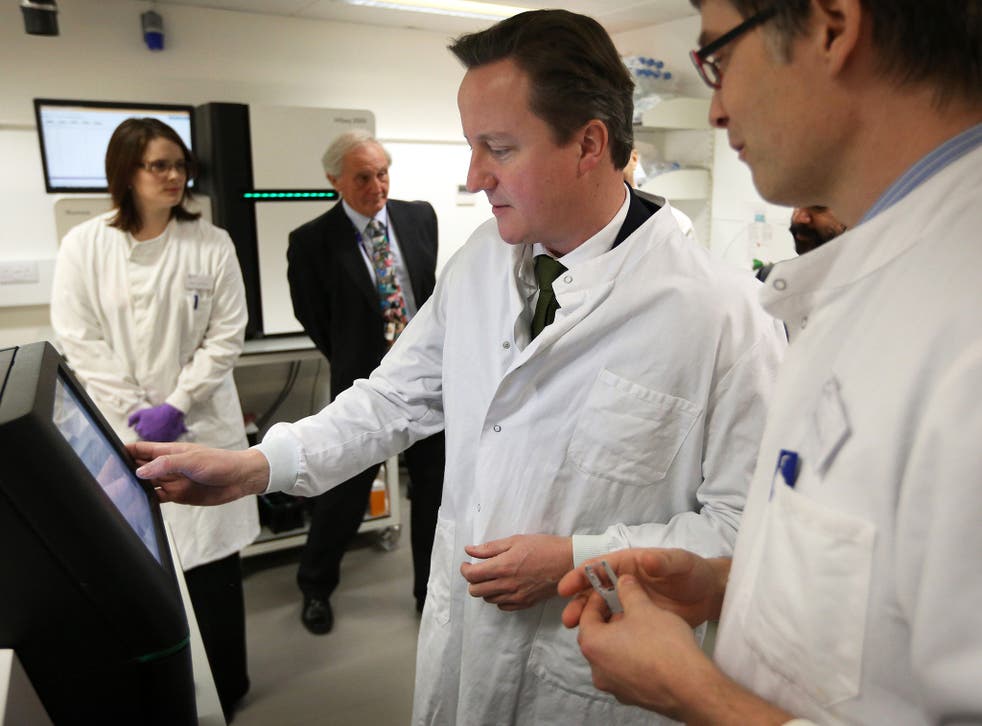 Potentially life-saving cancer research and could be hindered and patients in the UK lose out, if Britain voted to leave the EU, a group of leading scientists have said.
In the latest intervention in the referendum debate from the scientific community, the cancer specialists said that "shared work and funding" between the UK and other EU states was improving cancer services for British patients, and warned that Brexit could risk the breakdown of close international collaboration between scientists on vital research.
The UK is a major contributor to EU cancer research funding, while British scientists are major beneficiaries of European research grants.
Four leading researchers - including the former Royal Society president and director of the Francis Crick Institute, Sir Paul Nurse, write in The Lancet Oncology medical journal that maintaining links with EU researchers will be "vital to maintain the UK's role in cancer research and improve UK cancer services".
"This alliance will be most effectively delivered by remaining in the EU and robustly supporting research and patient-focused legislation," they write.
"We must continue to influence and share European policy in important domains such as clinical trials and clinical best practice, and deliver the highest quality cancer research that underpins improved cancer care for our patients. It is for these reasons that we oppose the UK leaving the EU"
Health news in pictures

Show all 40
The article was co-authored by members of the European Cancer Concord, which supports the rights of cancer patients throughout Europe, including its president Professor Peter Selby who also leads the UK's Association of Cancer Physicians.
While acknowledging that some EU rules have had a negative impact on cancer research, including the 2001 Clinical Trials Directive, which they say led to "increased costs and bureaucracy" for the UK, they say the benefits have outweighed the costs.
The UK had been able to learn from good practice from other EU countries, including improvements in diagnosing cancer early, from Denmark, and treating elderly people with the disease, from France, they write.
Meanwhile, EU funding through the so-called 'Seventh Framework Programme' brought "more than £4bn to UK science overall" from 2007 to 2014, with cancer research a major beneficiary.
Writing in the same journal, leading Italian cancer specialist Professor Fortunato Ciardiello, president of the European Society for Medical Oncology, and his planned successor Dr Josep Tabernero of Spain, also backed the UK remaining in.
"With a British departure, both sides would be missing powerful and irreplaceable influencers in our unified ambitions aimed at conquering cancer," they write.
Join our new commenting forum
Join thought-provoking conversations, follow other Independent readers and see their replies