John Major warns Tories leading Vote Leave campaign risk 'morphing into Ukip'
The Former Prime Minister accuses Boris Johnson and Michael Gove of 'increasingly returning to the theme of immigration'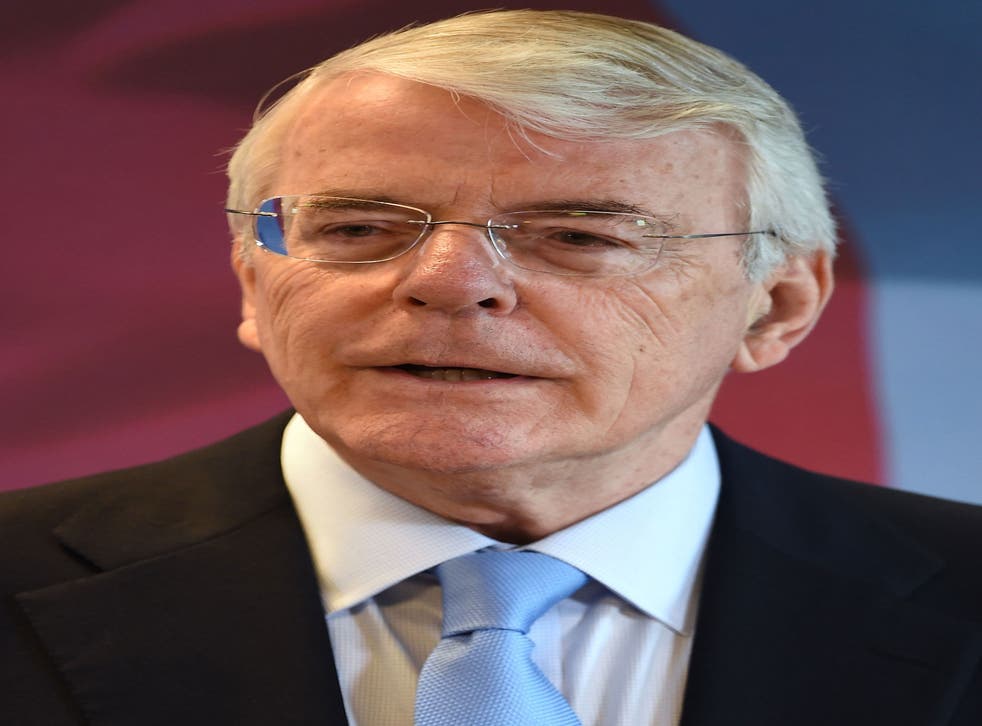 The Former Prime Minister John Major is set to issue a thinly veiled attack on Boris Johnson and Michael Gove, warning that Tories leading the campaign to leave the EU risk "morphing into Ukip".
In a speech on Friday Sir John will say that as the economic arguments in favour of Brexit get demolished so Tory Leave campaigners have increasingly returned to the theme of immigration.
This, he will say, is straying into "dangerous territory" and risks "opening up long-term divisions in our society".
"As the Leave arguments implode one by one, some of the Brexit leaders morph into UKIP, and turn to their default position: immigration," he said.
"This is their trump card. I urge them to take care: this is dangerous territory that – if handled carelessly – can open up long-term divisions in our society.
What to believe about the EU referendum
"Of course, it is legitimate to raise the issue of the sheer number of those wishing to enter our country. I wholly accept that. Nor do I wish to silence debate. We mustn't overlook genuine concerns: but these should be expressed with care, honesty and balance. Not in a manner that can raise fears or fuel prejudice. The leave campaign are crossing that boundary, and I caution them not to do so."
His intervention will infuriate many Eurosceptic Tories, who believe that the Leave campaign should focus on immigration ahead as the best way of winning the June 23 vote.
What's the European Parliament ever done for us?

Show all 5
But Sir John, whose on leadership was dogged by arguments with his Eurosceptic backbenchers, will add: "We must not let emotions be stirred by false fear: nor allow that false fear to impair our judgement on the future of our country.
"If we were to leave Europe, we could exclude more EU citizens – such as the 54,000 EU migrants now working as Doctors, or Nurses or Ancilliaries in our Health Service, or the nearly 80,000 working in Social Care. We could exclude skilled workers like builders and plumbers – or unskilled labour that takes jobs that are unappealing to the British. In short, the people we could most easily keep out are the very people we most need."
Join our new commenting forum
Join thought-provoking conversations, follow other Independent readers and see their replies