EU referendum: Backing Brexit does not make you a 'bad' person, says Vote Leave head Gisela Stuart
Ms Stuart reveals how she feels a 'duty' to reassure ordinary voters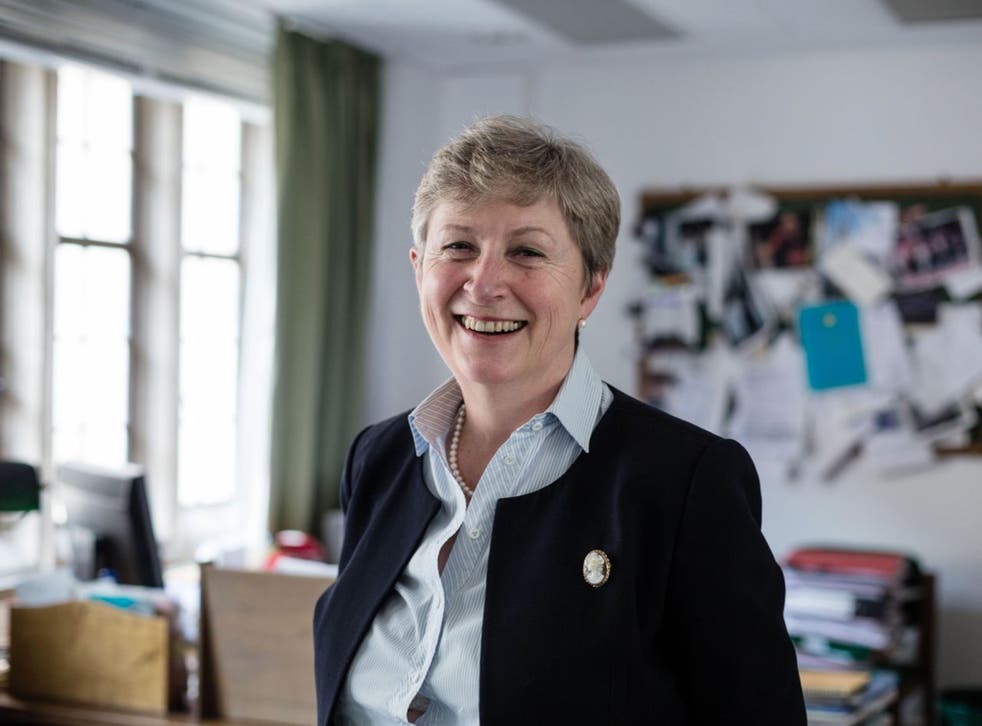 "It usually befalls the foreigner to explain to the natives what they have and what they are about to lose," says Labour's German-born MP Gisela Stuart – the unlikely new head of the campaign for Britain to leave the European Union.
It is a powerful sentiment from a woman who only moved to Britain in 1974 – a year before the UK's first referendum on Europe.
In her first interview since being named chair of Vote Leave, the Brexit campaign group backed by Boris Johnson, Ms Stuart reveals how she feels a "duty" to reassure ordinary voters they are not "bad" people for being worried about the EU.
"There is this idea that if you are liberal and internationalist and outward looking and educated and ... a good person then you must be pro Europe. If you're not, you're saying things about yourself which are inward looking, a little Englander and all those kind of things.
"I just thought that unless people like me actually do stand up and say, no, this is about options – both of which are equally outward looking – then I think we diminish the range of the debate."
She says that, unlike many European countries, Britain does not need Brussels to escape the "narrow nationalism" which has blighted the Continent.
"A lot of continental countries stuck for a very long time with this nationality principle based on bloodlines," she says. In contrast: "For 300 years, these isles had a supranational identity – being British." Few countries have that, she adds, which is why to "a lot of Europeans – and the Germans in particular – being European is so important".
She rejects any suggestion that Britain will become a hostile place for foreigners after a vote to leave. In fact, Ms Stuart believes many of the concerns about European immigration are reasonable.
"When my Pakistani newspaper man, who has spent the last 40 years of his life getting up at 5am, has a problem getting in his mother for a family wedding, but finds a Bulgarian taxi driver can claim child benefit for children who are not even here, it's very easy to say, this is racism, but they cannot understand why the bias is to a particular place in the world which they find it difficult to have an allegiance to."
What has the EU ever done for us?

Show all 7
Ms Stuart believes there are more dangers in remaining in the EU than in leaving. "A yes vote also has consequences. It will mean that we, the British people, have just democratically endorsed a structure and a political construct which, if there is one thing you can say is consistent, it goes for deeper political integration."
Ms Stuart is one of just a handful of Labour MPs who support UK withdrawal. Privately, many believe her leader Jeremy Corbyn is another.
At the moment, she believes he is being loyal to the party ahead of May's elections, but, tantalisingly, suggests this could change. "I don't know what happens after that, but at the moment I think he just feels he owes a loyalty to the mainstream of his MPs."
Vote Leave has confirmed that the Education Secretary Michael Gove will "co-convene" the campaign to quit the EU, alongside Ms Stuart.
Register for free to continue reading
Registration is a free and easy way to support our truly independent journalism
By registering, you will also enjoy limited access to Premium articles, exclusive newsletters, commenting, and virtual events with our leading journalists
Already have an account? sign in
Register for free to continue reading
Registration is a free and easy way to support our truly independent journalism
By registering, you will also enjoy limited access to Premium articles, exclusive newsletters, commenting, and virtual events with our leading journalists
Already have an account? sign in
Join our new commenting forum
Join thought-provoking conversations, follow other Independent readers and see their replies