EU referendum: David Cameron close to deal with European Union on migrants' benefits
Deal would allow UK to stop paying in-work benefits to new EU migrant workers for a one-off period of up to four years
Tom McTague
Sunday 31 January 2016 01:07 Comments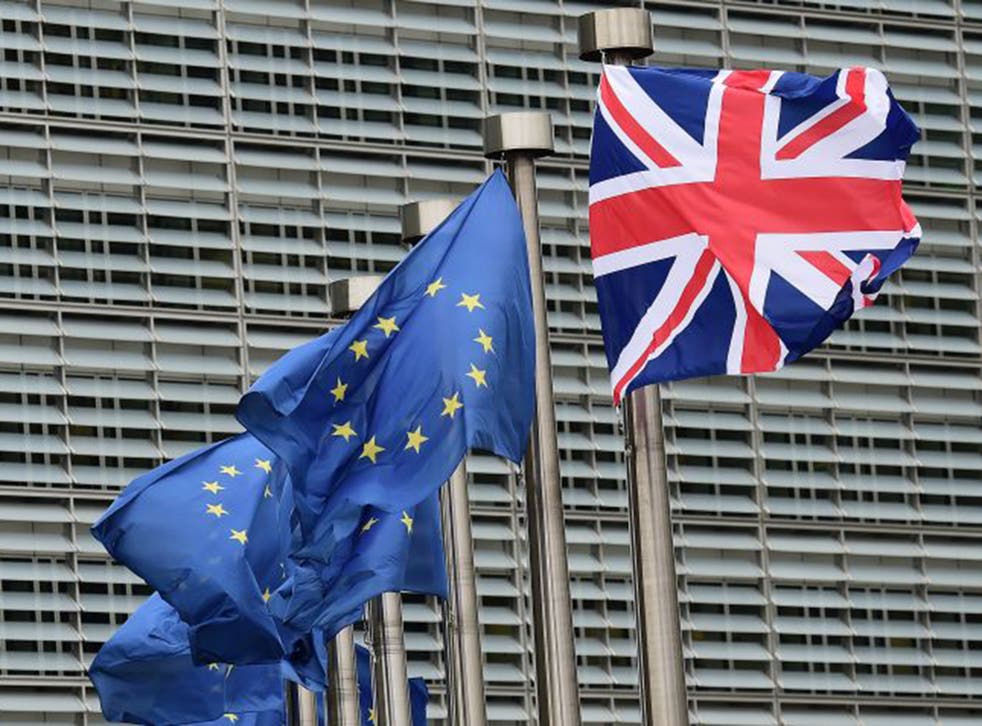 David Cameron is closing in on an emergency "stopgap" deal with Brussels that will enable him to claim a victory in his renegotiation and endorse a vote to remain in the European Union.
The deal would allow the UK to stop paying in-work benefits to new European migrant workers for a one-off period of up to four years, beginning after the referendum. The Prime Minister is confident that the basis of an agreement can be struck with the European Council president, Donald Tusk ,during Downing Street talks late on 30 January, paving the way for a final deal at a summit of EU leaders next month followed by an in-out referendum on 23 June.
But Mr Cameron will insist that the EU's current proposal – giving countries the power to apply for an "emergency brake" on migrant benefits when a welfare system is under strain – needs to be "significantly strengthened". The PM will call for the restriction to apply in the UK "immediately" after the referendum, restricting migrant workers' access to tax credits and social housing. Jean-Claude Juncker, the head of the European Commission, has proposed an initial two-year brake which could be renewed for another two years.
No 10 is bullish about the potential of the proposal, claiming it could all but achieve the Prime Minister's manifesto commitment to remove in-work benefits from migrants for the first four years they are in the UK. The senior source said the emergency brake proposal "basically delivers four years, but in a different way".
Critics dismissed the proposal as "embarrassing" – insisting it did not offer a lasting reform because it applied only in one-off emergencies. A senior government source, however, said the proposal would act as a "bridge" to a future deal restricting migrant flows. The source said the Prime Minister would inform Mr Tusk that the brake "should only be a stopgap to a more permanent mechanism".
It sets the scene for Mr Cameron's successor at No 10 to revisit the renegotiation in 2020 when the eurozone's leaders are expected to thrash out treaty changes to make the single currency work better. But No 10 insists that the Prime Minister will push for a "durable solution" and any agreement will need to be "legally binding".
UK news in pictures

Show all 50
It is unclear how an emergency brake could be reapplied in future. But in the discussions with Mr Tusk on 31 January, the Prime Minister will demand an agreed trigger, which – at a minimum – would be applicable when migration levels hit the current rate of some 330,000 a year.
Mr Cameron will also demand that the way the brake is activated will need to be "streamlined", because under the current proposal any brake on benefits needs the unanimous agreement of all 27 EU leaders.
In addition, he is expected to demand commitments to restrict "backdoor routes to Britain" which have allowed non-EU illegal migrants to stay in Britain. He will make clear that the EU must commit to new laws overturning European court judgments tackling other forms of "free movement abuse".
Mr Cameron believes government officials have taken the negotiations as far as they can – and that the final deal will rest on face-to-face talks between political leaders.
One senior EU source close to negotiations told The Independent on Sunday that Mr Cameron believed the deal is "done and dusted bar the final details".
"Cameron's mood in private is cheerful and optimistic. There is a lot of choreography still to be gone through, and there may well be some staged dramatics, but since no one in the EU wants the UK to leave, they want this out of the way. The 'leave' campaign in the UK is hopelessly split while the 'stay in' campaign looks pretty coherent – it's all coming together for him. He's a salesman and he is pretty certain he's got a deal he can sell. What people forget is that only the institutions and national governments can go to court, so if the political will is there to do a deal, the courts effectively don't matter."
A senior No 10 source admitted Mr Cameron was happy with the progress. "He feels confident in himself, that is if he doesn't get what he wants, he will walk away," said the source. "He is pretty relaxed." The source confirmed that a February deal would give Mr Cameron the option of calling a June referendum, but it was "hard to see" a summer vote if there was a delay in negotiations.
A provisional proposal needs to be circulated among EU leaders before 4 February to stand any chance of a final agreement being reached before March.Mr Cameron is expected to speak to the German Chancellor Angela Merkel this week before joining her in Hamburg on 12 February. He will then travel to Brussels on 18 February for the two-day summit.
A senior government source said the talks with Mr Tusk were crucial to unlocking a deal, but it required further EU concessions. "The Prime Minister will tell Tusk that an emergency brake on in-work benefits would have to apply immediately if it is to form part of a deal on the UK renegotiation.
"What form an emergency brake takes is set to be the main issue at tonight's dinner in Downing Street after the EU institutions backed down last week and conceded that EU nationals should have to pay into the UK welfare system before receiving benefits. This has opened the way towards a solution, but the Prime Minister will make clear that a deal will only be possible if a brake would apply to current levels of EU migration to Britain, could be triggered immediately after the referendum, and would apply long enough to resolve the underlying problem. The Prime Minister will tell Tusk that the 'brake' proposal sketched out so far does not go far enough and will need to be significantly strengthened."
Matthew Elliott, the chief executive of the main "out" campaign Vote Leave, dismissed Mr Cameron's diplomatic breakthrough. He said: "The Government's demands are trivial. Even if Mr Cameron is successful, EU judges – not British politicians –would be in control of our borders. The Prime Minister aimed very low and appears to be missing spectacularly. The idea that the UK is going to be fobbed off with a 'stopgap' is embarrassing. The British people want to take back control. The only way that will happen is if we Vote Leave."
Peter Bone, who was campaigning for the leave campaign in Northamptonshire, said the proposed emergency brake was a "fudge".
Fellow Eurosceptic Tory MP John Baron added: "Without the sovereignty to control our own borders, everything else is tinkering at the edges."
Register for free to continue reading
Registration is a free and easy way to support our truly independent journalism
By registering, you will also enjoy limited access to Premium articles, exclusive newsletters, commenting, and virtual events with our leading journalists
Already have an account? sign in
Join our new commenting forum
Join thought-provoking conversations, follow other Independent readers and see their replies