EU referendum poll: YouGov gives Remain four-point lead over Leave
Nigel Farage has said he thinks Remain will 'edge it'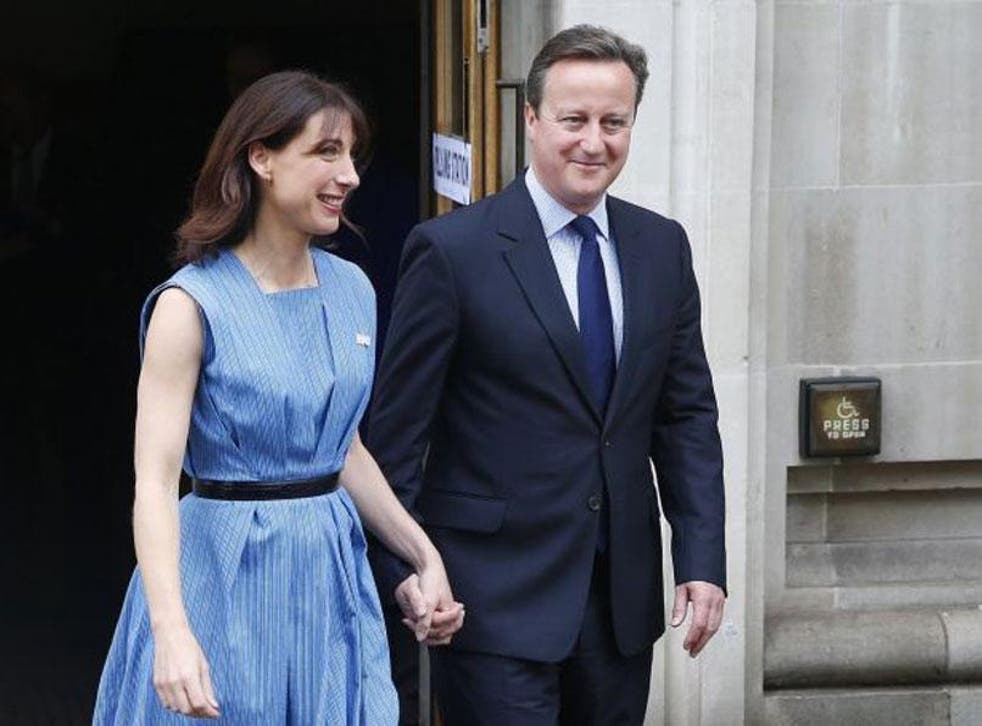 Britain is narrowly on course to vote to stay in the European Union, five final opinion surveys suggested last night, as the polls closed and counting began in the most fiercely fought and significant referendum in a generation.
A YouGov poll of 5,000 people released at 10pm put Remain on 52 per cent (up one per cent on its last poll) and Leave on 48. An internal poll carried out by the campaign group Leave.EU of 10,000 people over the last 48 hours suggested the same headline result.
Follow the latest live updates on the EU referendum
How the EU referendum result unfolded
Even Ukip's leader Nigel Farage said he was not confident of a leave vote telling Sky News that he thought Remain would "edge it". Sources in the remain camp said they were "cautiously optimistic".
Joe Twyman, head of political research at YouGov, said they had gone back to the same people they had previously surveyed to asked them how they had actually voted.
"The survey found a small move to Remain and based on these results we expect the United Kingdom to continue as a member of the European Union," he said.
EU referendum - in pictures

Show all 18
However a similar poll carried out by YouGov at the General Election failed to predict the accurate result.
Earlier in the day a ComRes for ITV News put the campaign for the UK to remain in the EU on 48 per cent and the Leave campaign on 42 per cent.
A Populus poll showed Remain on 55 per cent to Leave's 45 per cent.
Another poll, by Ipsos Mori, for the Evening Standard gave remain a four-point lead at 52 per cent, against 48 per cent. However TNS and Opinium still put the leave camp slightly ahead.
On the back of the polls the pound rose to a 2016 high against the dollar before falling back slightly and then rising again in the last hours before polling closed.
Financial traders seemed to be betting on a majority of Britons voting to remain in the European Union, sending the value of sterling up and the price of safe haven UK government bonds down after results of the YouGov poll emerged.
Sterling rose through the morning to a 2016 high of $1.4946, supported by late polls showing a growing lead for Remain. Against the euro the pound was also up, touching $1.3077.
Some financial firms are understood to have commissioned private exit polls in order to get a 'head start' on the rest of the market.
In an attempt to unify the Tory party after the bruising and divisive campaign a letter was released after the polls closed signed by more than 80 Eurosceptic Tory MPs – including every Cabinet minister who voted Leave urging David Cameron to remain as Prime Minister regardless of the referendum result.
The letter stated: "We who are supporters of Vote Leave and members of the Conservative Party thank you for giving the British people a choice of their destiny on 23 June.
"We believe that whatever the British people decide you have both a mandate and a duty to continue leading the nation implementing our 2015 manifesto."
Sources suggested that if the remain campaign was Mr Cameron might put a planned reshuffle on hold until later in the year to concentrate on unifying the party. If Britain does vote to stay in the EU Boris Johnson and Michael Gove are expected to make enthusiastic statement supporting Mr Cameron later today in an attempt to put the acrimony of the campaign behind the,
The leave campaigner and cabinet minister Chris Grayling said: "It's really important now that the Conservative Party unites and gets on with the job of governing the country.
"It has been a robust debate on a subject that both sides feel passionate about but we are facing a labour opposition that is more left wing and more extreme than any other in my lifetime. We must make sure that they don't get anywhere near power because of divisions in our ranks.
"There is a very strong view amongst conservative MPs that we need to move on and unite behind David Cameron."
Seven areas that could swing EU referendum
There is unlikely to be a final declaration of the result much before breakfast time – but unless the result is particularly close it should be possible to call it a couple of hours before then - after the UK's major conurbations have declared their results.
A key moment is expected to come around 3am when Birmingham declares its result. Glasgow and Liverpool are should declare a little earlier.
Despite heavy rain in some parts of the country turnout is expected to be high.
Scotland's chief returning officer Mary Pitkeithley said she estimated turnout at between 70 and 80 per cent.
Provisional figures released by the elections watchdog, the Electoral Commission, show 46.5m people signed up to vote - 150,000 more than could have turned out at last year's general election.
Downpours hit London and parts of south-east England overnight and early on Thursday morning, leading to some being forced to queue in the rain to cast their ballots.
Some polling stations were forced to relocate. A launderette and shipping container were among some of the more unusual places where people exercised their democratic mandate.
Kingston-upon-Thames Council in south-west London moved two voting locations, and a polling station in Barking and Dagenham, east London, was shut because of a burst water main.
One polling station in Dover experienced a power outage due to the storms and was running on a generator for much of the day.
Flooding outside other polling stations made some tricky to access.
Merton council tweeted a video of a waterlogged walkway outside Sacred Heart School polling station in New Malden, advising voters to "Wear your wellies".
A council spokeswoman said no one had been turned away and that staff were doing "everything they can" to guide voters and drivers through and clear water away.
As politicians, on both sides of the debate, cast their votes they expressed optimism that the result would go their way.
Asked if he was feeling confident, Labour leader Jeremy Corbyn Corbyn smiled and said: "Extremely, it's a very good day."
On the outcome of the referendum, he joked: "You could either check the wind or check the bookies," adding "the bookies usually get it right".
Pro-Leave Justice Secretary Michael Gove said he was feeling "quite excited" as he accompanied his wife, Sarah Vine, to a polling station in North Kensington.
Asked if he was feeling confident ahead of the result as he waited to board a flight to London at Edinburgh Airport, Mr Johnson said: "I think the polls have been very close.
"From what I have heard and all the information is that turnout is good in areas where we need it to be."
Asked if poor weather could affect turnout in key parts of the country, he added: "l don't think that will make any difference in the long run.
"It's a long time to go until the polls close."
Nigel Farage meanwhile received a forceful reply from Tory former minister Sir Nicholas Soames, grandson of Winston Churchill, when he made a late plea for voters to back Brexit.
Mr Farage wrote on Twitter: "If you want your borders back, if you want your democracy back, if you want your country back then vote to leave! IndependenceDay."
Sir Nicholas, a supporter of Remain, replied: "Oh bollocks."
Register for free to continue reading
Registration is a free and easy way to support our truly independent journalism
By registering, you will also enjoy limited access to Premium articles, exclusive newsletters, commenting, and virtual events with our leading journalists
Already have an account? sign in
Register for free to continue reading
Registration is a free and easy way to support our truly independent journalism
By registering, you will also enjoy limited access to Premium articles, exclusive newsletters, commenting, and virtual events with our leading journalists
Already have an account? sign in
Join our new commenting forum
Join thought-provoking conversations, follow other Independent readers and see their replies