EU referendum phone poll shows slimmest of leads for Remain
With fewer than two days to go until polls open, polls suggest Remain is ahead - but only just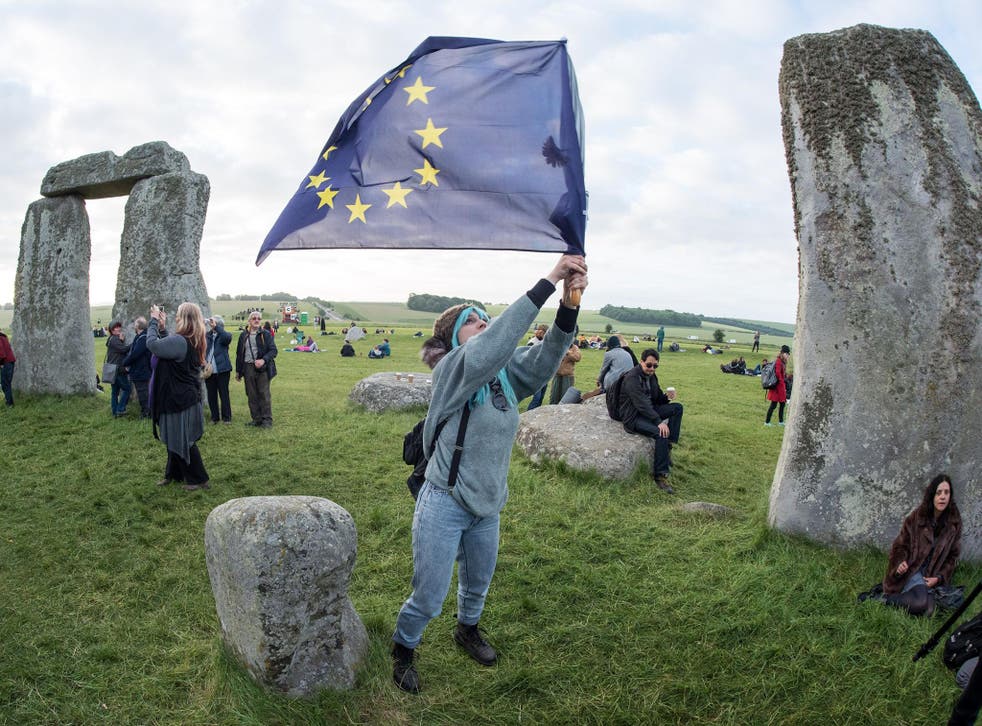 A new phone poll suggests the Remain campaign still has the narrowest of leads over Leave with fewer than two days to go until polls open in the EU referendum.
There was just a one-point lead for Remain in one of the last polls before the vote, conducted by Survation for the IG Group.
With Remain on 45 per cent (no change) and Leave on 44 per cent (+2), it sees the gap between the two sides narrow even further compared to a poll by the same company for the Mail on Sunday.
If undecided voters are removed, the new poll suggests 51 per cent of people are planning to vote for Britain to stay within the EU and 49 for a Brexit.
What to believe about the EU referendum
Experts tend to predict a shift towards the status quo in the final days before a referendum - in this case a vote to stay.
And Survation's previous polls had appeared to support that theory. There was a six-point swing to Remain between a poll the company conducted for the IG Group last Thursday and the one it released on Sunday.
The result came just hours after a survey for the Telegraph put the pro-EU camp almost 10 points ahead.
Not all polls have Remain in front, however. An online poll by YouGov for The Times showed Leave ahead on 44 per cent, up one point, with Remain on 42 per cent, down two points.
Conducted between 17 and 19 June, it represents a big shift towards Leave from a 44-43 per cent lead for Remain.
The latest Survation poll came out as David Cameron made a public address outside Number 10, urging people to vote to stay.
With all the polls suggesting older voters are more likely to back Brexit, the Prime Minister addressed them directly.
He said: "I want to speak very directly to those of my generation and older. I know Europe isn't perfect, believe me I understand and I see those frustrations. I feel them myself.
21 maps and charts which will challenge perceptions of Europe

Show all 21
"That's why we negotiated and enhanced our special status - out of the euro, keeping our borders, not involved in ever closer union. We have the best of both worlds.
"So as you take this decision, whether to remain or leave, do think about the hopes and dreams of your children and grandchildren. They know their chances to work, to travel, to build the sort of open and successful society they want to live in rests on this outcome.
Mr Cameron warned that the economic impact of Brexit would hit jobs and opportunities for years to come.
"These are risks to our families and we should not take them," he said.
He warned that "future generations" would be "hit hardest" as he spoke outside 10 Downing Street.
Mr Cameron said: "For you, for your family, for the future of our country, vote Remain."
The EU referendum debate has so far been characterised by bias, distortion and exaggeration. So until 23 June we we're running a series of question and answer features that explain the most important issues in a detailed, dispassionate way to help inform your decision.
What is Brexit and why are we having an EU referendum?
Does the UK need to take more control of its sovereignty?
Could the UK media swing the EU referendum one way or another?
Will the UK benefit from being released from EU laws?
Will we gain or lose rights by leaving the European Union?
Will Brexit mean that Europeans have to leave the UK?
Will leaving the EU lead to the break-up of the UK?
What will happen to immigration if there's Brexit?
Will Brexit make the UK more or less safe?
Will the UK benefit from being released from EU laws?
Will leaving the EU save taxpayers money and mean more money for the NHS?
What will Brexit mean for British tourists booking holidays in the EU?
Will Brexit help or damage the environment?
Will Brexit mean that Europeans have to leave the UK?
Join our new commenting forum
Join thought-provoking conversations, follow other Independent readers and see their replies