EU referendum: Scottish nationalists 'may vote to leave to speed up route to independence'
Former leader of SNP Gordon Wilson says he may vote 'strategically' and suggests other members may do the same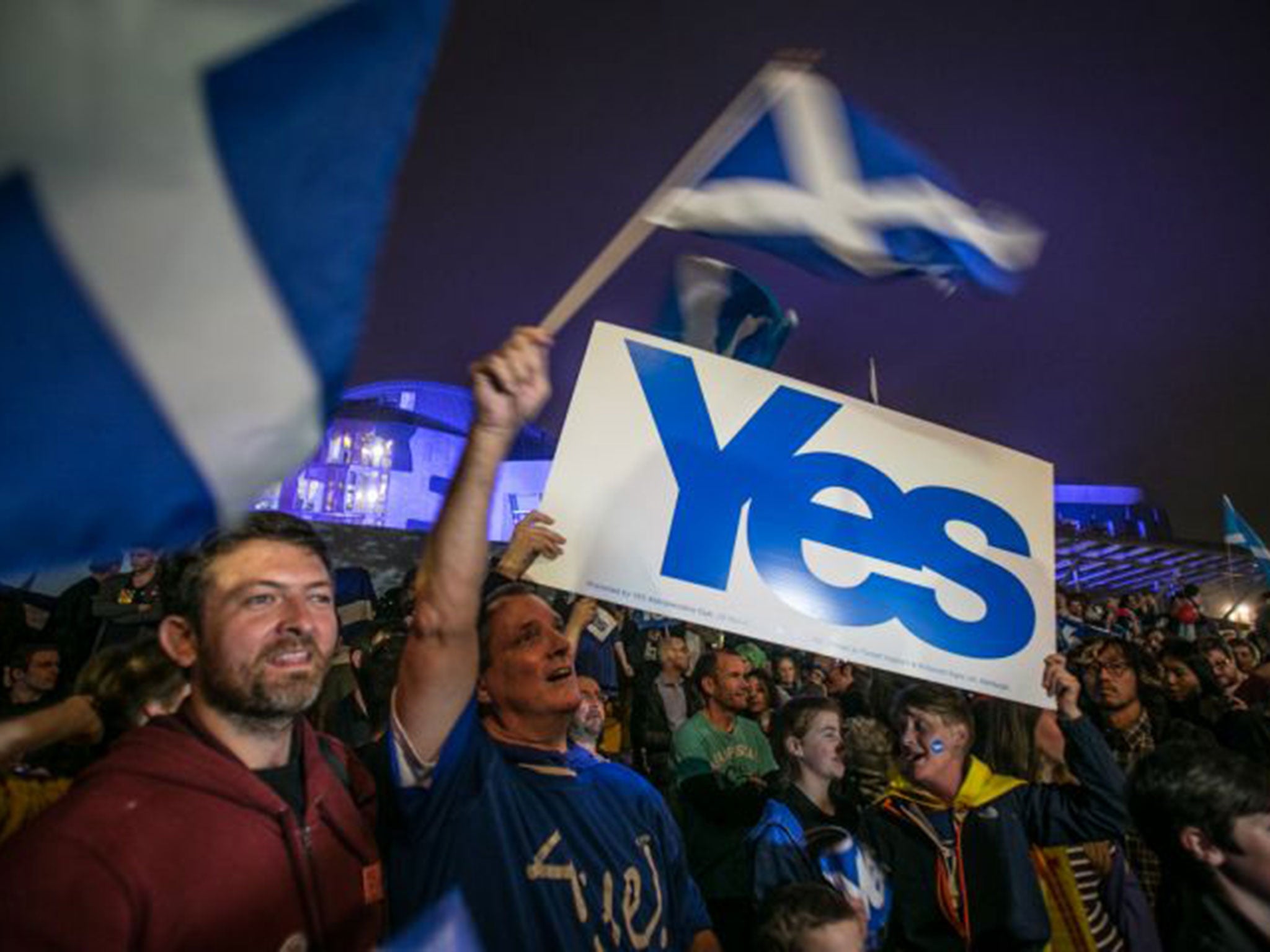 Some Scottish nationalists may vote for the UK to leave the EU in the forthcoming referendum because they think it will speed up the route to independence, a former leader of the SNP has said.
Gordon Wilson, who served as head of the party for more than a decade, said he was considering voting "strategically" for the UK to leave and suggested many other members may do the same thing.
Jim Sillars, the former SNP Deputy Leader who is actively campaigning for the UK to leave the EU, said he had been "astonished" by the number of the party's members who wanted to leave the bloc but were unwilling to speak out.
"I myself haven't decided how I'm going to vote," Mr Wilson told Reuters news agency. "I helped steer the SNP towards European policy but certain things have happened and... I want to look at it strategically from the Scottish viewpoint. It depends how Scotland can better achieve independence."
The SNP is in favour of the UK remaining in the EU, but the party's leader Nicola Sturgeon has warned that if Scots vote to stay while the UK as a whole decides to leave, there would be "an overwhelming demand" for a second independence referendum.
In pictures: Alex Salmond's campaign for Scottish independence
Show all 9
Polls show that the vote could be very close – so much so that Scottish nationalists backing a Brexit could be enough to tip the balance, even if a majority of Scots still voted to remain part of the EU. Last summer, a YouGov survey showed that 27 per cent of SNP voters were leaning towards leaving the EU, while 67 per cent were in favour of remaining.
SNP sources poured cold water on Mr Wilson's intervention. "I wouldn't put much stock in anything Gordon Wilson has to say, he's often well off the mark," said one, while another added: "I'm not sure campaign strategy was ever his strong suit."
But Nigel Griffiths, the former Labour MP who is organising the Scottish side of the anti-EU Labour Leave campaign, told The Independent that Mr Wilson was voicing a view held by many SNP members.
He continued: "What Gordon Wilson is showing is that Jim Sillars' statement that there are an 'astonishing' number of SNP voters who will vote to leave is clearly true. There is massive disillusionment with the failure of the party's leadership to make any demands at all for renegotiation."
He added that he would be "surprised" if any serving SNP MPs or MSPs spoke publicly about their desire to leave the EU, as the party's leadership had "iron grip".
A spokesman for the Scottish Conservatives said: "This is yet further evidence that Scottish nationalists will only ever think about independence first, second and last."
An SNP spokesperson said: "The SNP will strongly make the case that EU membership is in Scotland's interests."
Join our commenting forum
Join thought-provoking conversations, follow other Independent readers and see their replies