UK at risk from EU criminals, Vote Leave campaign claims
Matthew Elliott, chief executive of Vote Leave, claims the UK was 'unable to prevent dangerous individuals from walking into the UK'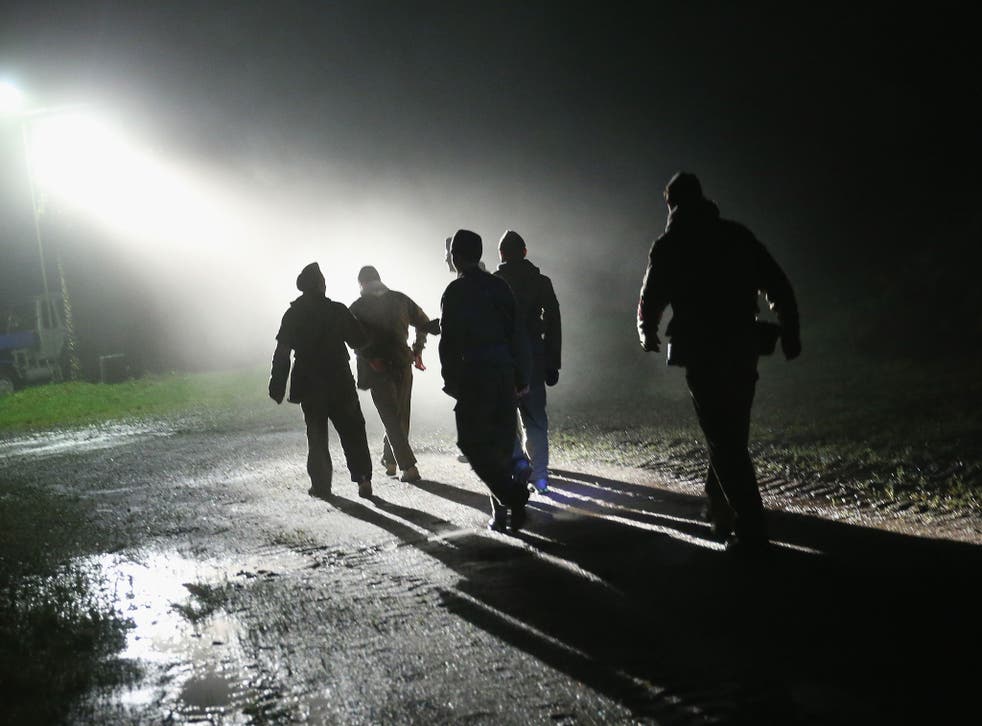 EU membership puts British families at risk from dangerous criminals, the Leave campaign has claimed, as it published a "dossier" of 50 EU citizens with criminal records for offences including murder and rape who have been able to enter the UK in recent years.
The claim prompted pro-EU campaigners to accuse the Vote Leave group of "scaremongering of the worst kind", while a former Conservative Home Office minister said the UK already had powers to stop criminal suspects travelling from Europe.
But it will further inflame the EU debate, which has increasingly focused on the security implications of Britain's membership in the wake of last week's terror attacks in Brussels.
Vote Leave's list of European criminals includes 45 who went on to commit serious offences in the UK, including rape and murder. It includes Arnis Zalkalns, the Latvian national who took his own life before he could be charged with the murder of 14-year-old Alice Gross in 2014. Zalkalns had previously been convicted of murdering his wife in Latvia.
Matthew Elliott, chief executive of Vote Leave, claimed the UK was "unable to prevent dangerous individuals from walking into the UK".
"Free movement of people has created free movement of criminals making the UK less safe and less secure," he said. "We've allowed EU judges to hang out a welcome sign to individuals the public would rightly expect never to be allowed into the UK."
But the claim that Britain would be safer outside of the EU was strongly challenged. Damian Green, a former Home Office minister and Conservative MP for Ashford in Kent, said that Vote Leave's argument made "no sense".
Britain's most wanted foreign criminals

Show all 17
"The key alternatives they offer to our EU membership involve accepting the principle of free movement," he said. "The truth is the UK already has the best of both worlds, we maintain all the benefits of EU membership whilst opting out of the passport-free Schengen area and maintaining our border at Calais rather than at Dover."
The rival camps in the EU debate will also clash on Tuesday over new claims by the Education Secretary, Nicky Morgan, who will warn that the likely economic shock following Brexit would put young people's employment opportunities at risk, creating a "lost generation".
Ms Morgan will warn parents and grandparents considering a vote to leave that they will be "voting to gamble with their children and grandchildren's future". Polls have shown that the older voters are more likely to back Brexit.
"It's clear, that if Britain leaves Europe it will be young people who suffer the most, left in limbo while we struggle to find and then negotiate an alternative model. In doing so we risk that lost generation becoming a reality," Ms Morgan is expected to say.
Join our new commenting forum
Join thought-provoking conversations, follow other Independent readers and see their replies