EU statement live: David Cameron mocks Boris Johnson and attacks London Mayor's leadership ambitions
David Cameron is giving a statement on the European Union referendum, called at the weekend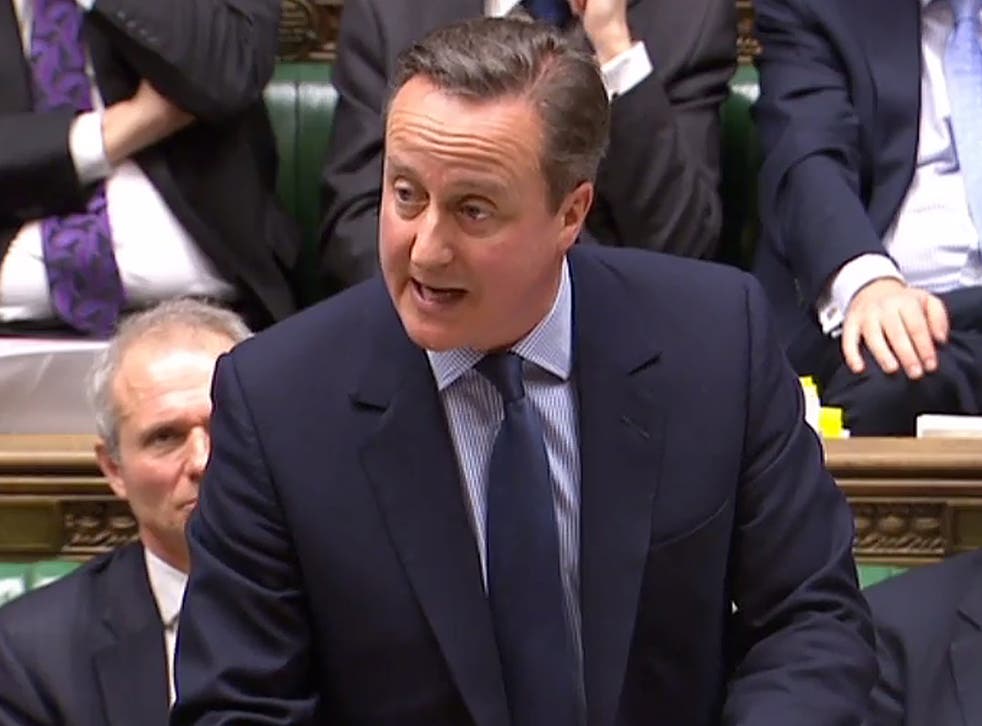 David Cameron is facing down his eurosceptic critics in Parliament as he delivers a statement to MPs on the upcoming EU referendum. Here are the latest updates:
• Cameron hints at Boris Johnson's leadership ambitions
• PM says: 'I have no other agenda other than what's best for our country'
• Also mocks London Mayor's suggestion there could be a second refendum
• He says such an idea is 'for the birds'
• Boris Johnson attacks PM's 'scaremongering' arguments
• Britain won't be fully sovereign outside the EU, Fallon warns
• Cameron warns he doesn't know how benefits deal will work
• Boris Johnson has 'thrown away' Cabinet position, says his dad
The Prime Minister has called the European Union referendum for the 23 of June this year.
Mr Cameron had previously promised that the vote would be held by the end of 2017.
Last last week the PM was locked in talks with other EU leaders, which were delivered late at night on Friday after hours of delays.
The old splits in the Conservative party over Europe have re-emerged as the referendum draws clear, with Cabinet ministers taking different sides.
Chief amongst the 'out' campaigners are Boris Johnson and Michael Gove, the Mayor of London and the Justice Secretary.
Mr Johnson in particular is seen as a possible successor to Mr Cameron.
Register for free to continue reading
Registration is a free and easy way to support our truly independent journalism
By registering, you will also enjoy limited access to Premium articles, exclusive newsletters, commenting, and virtual events with our leading journalists
Already have an account? sign in
Register for free to continue reading
Registration is a free and easy way to support our truly independent journalism
By registering, you will also enjoy limited access to Premium articles, exclusive newsletters, commenting, and virtual events with our leading journalists
Already have an account? sign in
Join our new commenting forum
Join thought-provoking conversations, follow other Independent readers and see their replies