Exclusive: High Court judge Anselm Eldergill 'resigned in disgust' from 1970s human-rights group over paedophile link
Eldergill, as a law student, left NCCL in 1979, so why did senior Labour figures stay?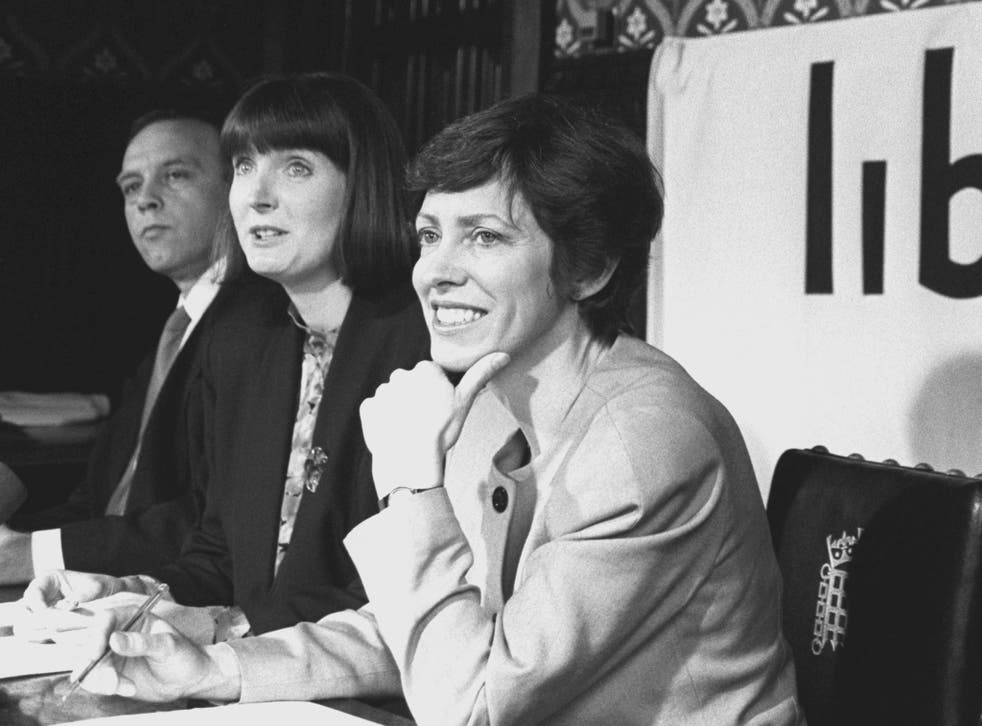 A serving High Court judge today confirmed that he "resigned in disgust" from a human-rights organisation in the 1970s when he discovered its acceptance of a paedophile group – raising fresh questions about why senior Labour politicians chose not to step down over the affiliation.
Anselm Eldergill was a student at the London School of Economics in 1979 when he found the National Council for Civil Liberties (NCCL) – of which he was a member – was linked to the Paedophile Information Exchange (PIE).
Friends of Mr Justice Eldergill revealed the second-year law student was "open-mouthed" when he learned that representatives of PIE were attending and speaking at NCCL meetings held at LSE.
One, a fellow student, said: "Anselm found out that NCCL was supporting PIE as a repressed organisation whose rights were being infringed. He thought it was an absolutely appalling position to take and resigned immediately."
When The Independent put this version of events to Mr Justice Eldergill – who sits in the Court of Protection – he replied: "That is accurate."
The news raises fresh questions for the three senior Labour figures – including deputy leader Harriet Harman, who held leading positions at NCCL but chose not to step down over its paedophile links. They have been under pressure all week to explain their knowledge of the organisation's links to PIE.
Jack Dromey, the shadow Police minister, moved to clarify his position following an apology from former Labour Health secretary Patricia Hewitt, who was embarrassed today when it emerged she had put her name to a 1976 NCCL press release that called for a reduction in the age of consent to 10, and the legalisation of incest.
Mr Dromey – who is the husband of Ms Harman – said he did not agree with the proposal at a meeting of the NCCL executive committee in 1976, and was "a resolute opponent" of the PIE when he became chairman a few weeks later.
"I did not agree with the proposal in February 1976 to lower the age of consent," he said. "When elected chairman of NCCL weeks later, I made it clear my first priority would be to take on the child sex abusers of PIE. I then defeated them by a massive majority at the annual conference in April ... I closed the conference saying that we had to protect children from sexual abuse and that adults guilty of sexual abuse were the lowest of the low. I was throughout a resolute opponent of a vile organisation."
Ms Harman has steadfastly refused to apologise for NCCL's links with PIE, and has accused the Daily Mail, which broke the story, of mounting a smear campaign.
Ms Hewitt, who was general secretary of the civil-liberties group from 1974 to 1983, and who is now a non-executive director of BT, apologised after The Sun unearthed an NCCL press release issued in her name in March 1976 which says "NCCL proposes that the age of consent should be lowered to 14 with special provisions for situations where the partners are close in age, or where consent of a child over 10 can be proved."
The press release was reportedly issued as NCCL published a report on sexual law reforms. In further remarks, Ms Hewitt added: "The report argues that the crime of incest should be abolished. In our view, no benefit accrues to anyone by making incest a crime when committed between mutually consenting persons over the age of consent."
Meanwhile, minutes of an NCCL meeting held at the Mother Red Cap pub in north London in January 1976 attended by Mr Dromey and Ms Hewitt have also emerged. The minutes state "it was agreed that our evidence should propose that if a partner in a sexual relationship was under 10 she/he is presumed incapable of consent.
"If the partner is over 10 and under 14 there is a rebuttable presumption that no consent was given. But the defendant should have to prove that the child consented and understood the nature of the act to which consent was given."
In her statement, issued on Thursday night, Ms Hewitt said: "NCCL in the 1970s, along with many others, was naive and wrong to accept PIE's claim to be a 'campaigning and counselling organisation' that 'does not promote unlawful acts'."
"As general secretary then, I take responsibility for the mistakes we made. I should have urged the executive committee to take stronger measures to protect NCCL's integrity from the activities of PIE members and sympathisers and I deeply regret not having done so."
Ms Hewitt also backed her two Labour colleagues. She said: "When Jack Dromey, as NCCL chairman in 1976, vigorously opposed PIE at the NCCL [AGM], he did so with the full support of the executive committee and myself."
"Harriet did not join the NCCL staff until 1978. She was one of two legal officers, neither of whom was a member of the executive committee."
Register for free to continue reading
Registration is a free and easy way to support our truly independent journalism
By registering, you will also enjoy limited access to Premium articles, exclusive newsletters, commenting, and virtual events with our leading journalists
Already have an account? sign in