Exclusive: Impact of immigrants on British workers 'negligible'
'Very little evidence' of overseas workers taking jobs from Britons, says suppressed report as Government accused of 'misleading' public and stoking fears by overstating severity of problem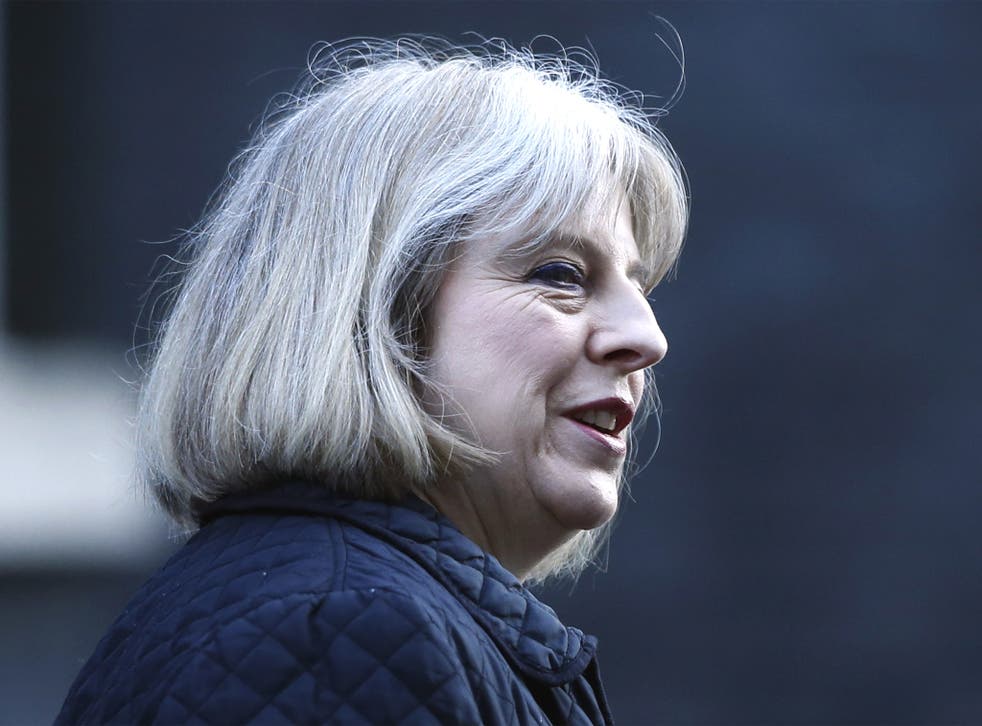 An unpublished government-wide review has rebuffed repeated claims by Theresa May, the Home Secretary, that immigration has consigned large numbers of British workers to the dole queue. The potentially explosive report concludes that there is "very little evidence" of such job displacement when the economy is growing. One Whitehall source told The Independent the review found immigration had a "negligible" impact on British workers.
The overview of all previous research on the highly sensitive issue since 2003 was conducted jointly by the Home Office, the Department for Business, Innovation and Skills and the Department of Work and Pensions. It refutes the statistic cited by Mrs May from a 2012 study by the Government's Migration Advisory Committee, which showed that "for every additional 100 immigrants… 23 British workers would not be employed".
Whitehall insiders said Mrs May had been advised by her officials not to rely too heavily on the statistic because it was not robust enough. One source said the Home Office now looked "pretty isolated", with other departments including the Treasury and Foreign Office also sceptical that immigration costs British people jobs. But Home Office officials claim other departments are "institutionally biased" towards immigration.
The latest review will now be published shortly after Labour accused Downing Street of suppressing it to spare Mrs May's blushes. The move will fuel a heated debate inside the Coalition. Liberal Democrat ministers, led by Vince Cable, the Business Secretary, have talked up the economic benefits of immigration and refused to sign up to the Conservatives' target to cut net migration to less than 100,000 annually by next year's general election. Meanwhile, political leaders are being urged to abandon their obsession with cutting immigration levels and concentrate instead on building a fairer system that commands widespread public support.
In a report seen by The Independent and to be published shortly, the Institute for Public Policy Research (IPPR) think-tank said that commitments to drive down numbers at all costs are a policy "dead end" because they undermine prospects of economic growth and ignore the growing ease of international travel.
It accused the Conservatives of trying to "turn the clock back" with their pledge to reduce net migration, while Labour risks a policy "cul-de-sac" by "aligning itself fairly closely with the Coalition's harder-line stance".
The report called on leading politicians to be honest with the public over their ability to cut immigration. It said: "There are no signs that we will see a return to the low levels of migration of the mid-1990s. Rather, the relatively low levels of the last 20 years are likely to be the norm for the foreseeable future."
The IPPR acknowledged that the parties are in tune with the voters, but warns they are storing up trouble for themselves by "framing migration very largely around numbers". Any attempt to pull up the drawbridge would damage Britain's economy and international reputation, it said.
Tonight Mr Cable will renew his battle with the Tories. Echoing Peter Mandelson's statement that New Labour was "intensely relaxed about people getting filthy rich as long as they pay their taxes", Mr Cable will declare: "I am intensely relaxed about people coming to work and study here and bringing necessary skills to Britain – provided they pay their taxes and pay their way."
Speaking at the Mansion House in London, the Business Secretary will admit that immigration is "politically toxic" and "deeply unpopular" on the doorstep.
Attacking "scare stories" in tabloid newspapers, he will insist that only 3 per cent of migrants claim Jobseeker's Allowance. "There are a host of reasons to be a tourist to the UK, but its benefits system is not one of them…. We just have to stop treating people coming to work here as if they are a problem." He will say that Britain will not fully exploit its advantages if it puts up a sign saying "closed for business."
In his first speech as Immigration minister, the Conservative James Brokenshire will hit back today at Mr Cable's claim that last week's rise in net migration was "good news". He will say: "In the past year net migration from the EU has doubled, and this figure is, frankly, too high. Some have tried to claim this rapid increase is somehow 'good' for the country. Well, just like the Home Secretary, I disagree."
Mr Brokenshire will also say, regarding the Tories' imiigration target: "As part of our long-term economic plan, the Government wants to reduce net migration to sustainable levels so our economy delivers for people who want to work hard and play by the rules. It remains our aim to reduce it to the tens of thousands."
For the record: How times have changed
12 December 2012
Fifteen months ago, Theresa May drew on the "stark" conclusions of the Migration Advisory Committee as she warned of the effect of more than a decade of "uncontrolled mass immigration". She said: "Between 1995 and 2010, the committee found an associated displacement of 160,000 British workers. For every additional one hundred immigrants, they estimated that 23 British workers would not be employed."
Now
A cross-departmental review into the impact of immigration has concluded there is "very little evidence" of British-born workers losing their jobs to new arrivals from abroad. Downing Street has been accused of blocking its publication because of the political embarrassment it would cause. The document is now expected to be released within days.
Join our new commenting forum
Join thought-provoking conversations, follow other Independent readers and see their replies