Exclusive: Tory chairman rocked by 'get rich quick' probe
Advertising watchdog launches investigation into Grant Shapps' family business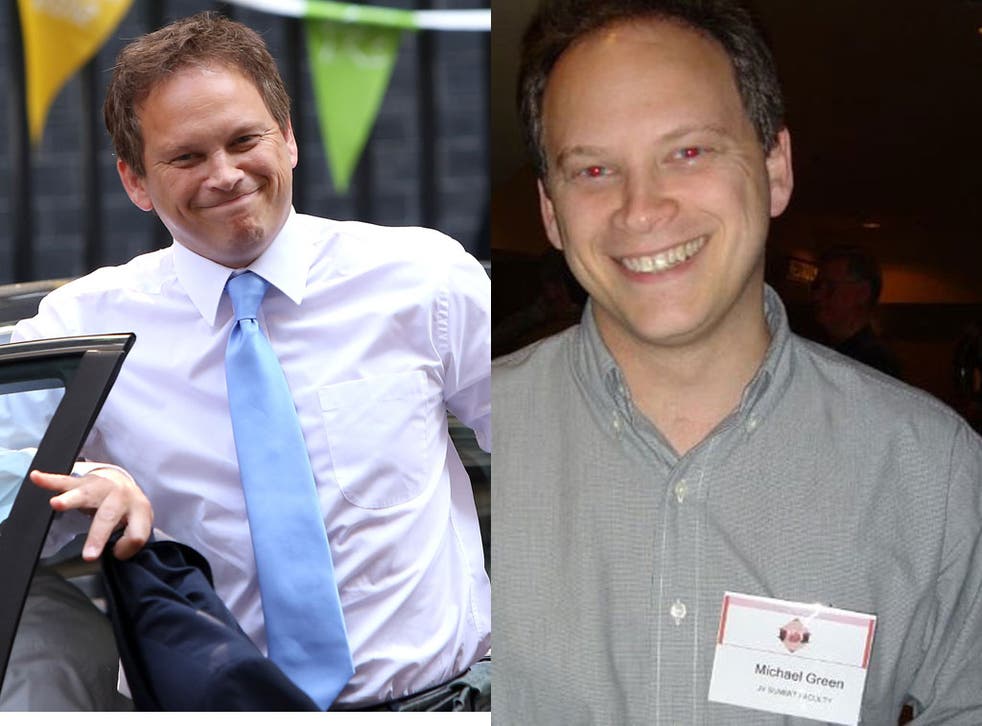 The company founded by the Conservative Party chairman Grant Shapps is to be investigated by the advertising watchdog after he was found to have been posing as a web guru named Michael Green to sell get-rich-quick advice over the internet.
The Advertising Standards Authority (ASA) has begun an investigation into an allegation that the business has misled the public by presenting "Michael Green" as a genuine businessman with a personal fortune of $28m (£17m) who was happy to reveal the secrets of his success and personal wealth – for a fee.
In fact, Mr Shapps – whom David Cameron recently appointed to the Cabinet – used to adopt the identity to front his business interests, which he said was a way to keep them separate from his political life. The watchdog's probe is embarrassing for the Tory chairman as he prepares to open the Conservative Party conference in Birmingham this weekend.
The ASA confirmed to The Independent yesterday that it had launched an investigation under the Advertising Code into HowToCorp.com, the company Mr Shapps co-founded and ran before passing his share of it to his wife Belinda, a Conservative activist, in 2008. He said he has had no involvement in the company since then.
The ASA said that it will also probe testimonies that endorsed the claims of Green and another supposed successful businessman, "Sebastian Fox", to see whether or not they are genuine.
"The complainant has challenged whether the website is misleading because it implies Sebastian Fox and Michael Green are successful businessmen whereas they believe neither are real people, and whether the testimonials are genuine," a spokesman for the ASA confirmed.
Mr Shapps has dismissed allegations of deception, saying that he used the alias Michael Green to keep his business and political careers distinct.
A key focus of the ASA investigation will be whether the claims made by HowToCorp's Green, who has told potential customers of his $28m fortune and ownership of two high-end luxury aircraft and offered to disclose his business tips in the advice manuals advertised by the firm, are misleading.
The Shapps family's self-help business has come under scrutiny since photographs were found of the future MP and Cabinet minister attending a $3,000-a-head conference in a Las Vegas hotel showing him wearing a badge with the name Michael Green.
Following his election as a Tory MP in 2005 and his subsequent promotion into Mr Cameron's Shadow Cabinet, the alias was used on the website and for advice sessions that charged callers $300 an hour. In 2007, under the identity of Green, Mr Shapps reportedly claimed that audiences could "make $20,000 in 20 days guaranteed or your money back" if they bought his software for $200. Since 2008 his wife has owned the company. Although registered in Pinner, north London, HowToCorp also advertises an address in Pennsylvania. It is now branded as "Sebastian Fox's HowToCorp".
The ASA says it wants to determine if both Michael Green and Seb Fox are "genuine businessmen and real people". Sanctions that could apply if the ASA were to find the company to have breached the Advertising Code include: an order to remove paid-for advertising; being named and shamed for failing compliance orders; and the potential to refer the matter to the Office of Fair Trading for legal proceedings under consumer-protection laws.
Mr Shapps told a local journalist in his Welwyn Garden City constituency yesterday that the complaint received by the ASA was "spurious".
The ASA said afterwards: "We will investigate because we wish to establish whether there is a problem." The timing of the ASA's enquiries, on the eve of the Conservative Party's annual conference, is embarrassing for Mr Shapps as he is one of its hosts and key figures. He will jointly open proceedings this Sunday with an address, alongside co-chairman Andrew Feldman.
Google last month blacklisted a network of websites run by Mr Shapps' family for supposed breaches of its rules on copyright.
A Tory spokesman said: "Mr Shapps hasn't been involved with this company for four-and-a-half years. These websites are no longer online and any blogger can make a complaint about any website which then has to be investigated. This is in the hands of the ASA."
A spokeswoman for Mr Shapps said: "Grant Shapps derives no income, dividends, or other income from this business, which is run by his wife Belinda with a registered office in Pinner in north-west London. He is simply not involved in this business. Mrs Shapps runs her own online business, uses freelancers, moderators and programmers to post on forums, generate products and maintain a help desk." Mrs Shapps previously declined to comment.
Join our new commenting forum
Join thought-provoking conversations, follow other Independent readers and see their replies