Exclusive: Vulnerable people 'under threat in unregulated B&Bs'
Homeless face threats of theft, blackmail and sexual exploitation from hostel owners, says report
Hannah Fearn
Thursday 29 August 2013 16:12 Comments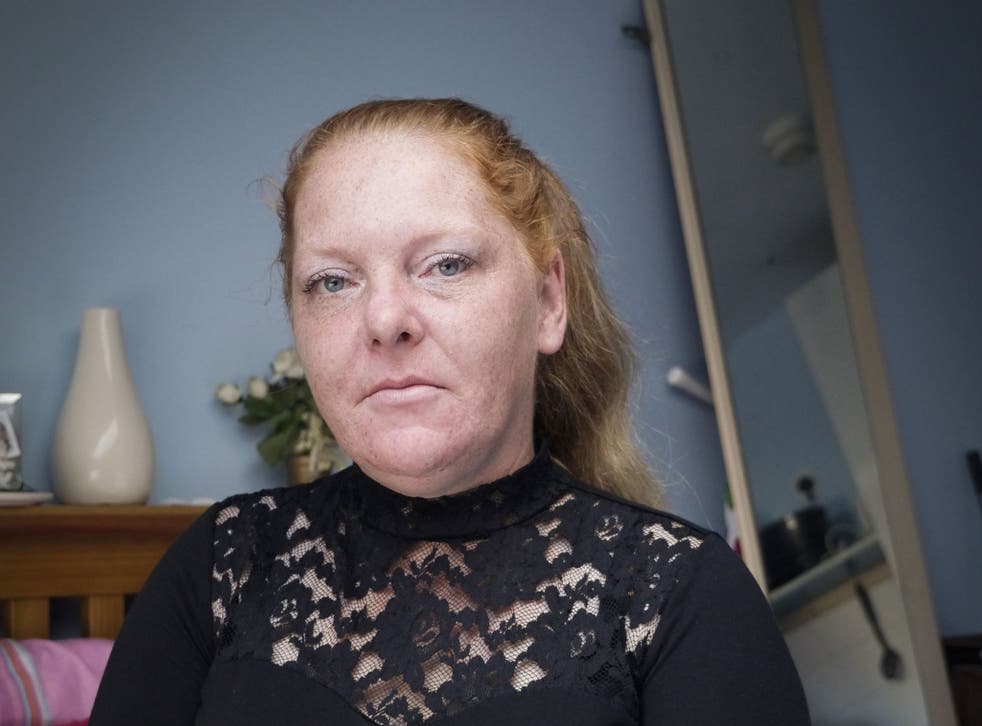 Rogue private landlords are forcing vulnerable homeless people to live in squalid and dangerous conditions as unscrupulous hostel owners seek to turn a profit from the UK's spiralling housing crisis. Pressure on housing is so great that councils and charities are referring homeless people to unregulated private hostels and bed and breakfast accommodation that can place them at significant risk.
A study on the condition of private hostels and B&Bs in the North-east, seen by The Independent, reveals a distressing picture of neglect. Hostels housing alcoholics often have a licensed bar on the premises, while those taking in clients fighting addiction may be managed by other drug users or dealers. Vulnerable women are subjected to sexual exploitation, according to the report's authors, with young women leaving care placed in the same accommodation as older men or former prisoners on probation.
"Dealers could get in and deal, or pressure people who owe them money," explained Sheila Spencer, co-author of the study. "The other thing that's been really quite shocking is sexual favours: people getting in to provide sexual favours for the people running the hostel, or the people running the hostel could abuse vulnerable women living in there by letting them off their rent [in return for sexual contact]."
Security in private hostels is inadequate, leading to theft and loss of control over who accesses the buildings. Financial abuse is also rife, with homeless clients finding their benefit books confiscated by hostel owners. Buildings are in states of severe disrepair, with reports of one hostel remaining open to residents despite a hole in the roof.
Ms Spencer, who wrote the report on behalf of the North-east Regional Homelessness Group, said the situation was repeated across the country. One housing adviser who works for an inner London borough, who asked to remain anonymous, said he knew B&B owners had blackmailed families, charging them £10 each if they stayed with friends or family overnight, and threatening to tell the council that they no longer needed housing support if they failed to pay up. "There are these people, who are already making millions every year out of councils, trying to top it up by blackmailing tenants," he said. "It is absolutely outrageous. Most councils, where they can, will use their own hostels but when there's an overspill you grab what you can. We don't procure B&Bs and hostels, we just go out and find them, so the capacity for abuse by owners is very significant."
Speculative landlords are setting up hostels despite lacking expertise in dealing with vulnerable clients to make a profit from residents' housing benefit claims.
The Supporting People funding stream, launched by New Labour in 2003, ensured that government funding could only be allocated to services that met a set of minimum quality standards. The initial fund was ring-fenced for specific support services, but Hazel Blears, the Labour Secretary of State for Communities, removed this requirement in 2008.
Combined with austerity cuts to local government under the Coalition Government, and new rules that allow councils to place homeless people in private rented accommodation, private homelessness services are now entirely unregulated. Hostel owners need only apply for a licence to run a house of multiple occupation, that may be inspected once every five years – but often go entirely unchecked.
A spokesman for the Local Government Association said: "Councils work closely with partners to place people in secure, appropriate accommodation and provide the most comprehensive support they can. However, this is only getting tougher as a result of job losses, rent increases and welfare cuts. Councils could go further and faster to support the development of badly needed new homes while investing in existing ones, if government removed some of the obstacles that stand in their way by giving councils greater financial flexibility."
A spokesman for the Department of Communities and Local Government said: "There are still a minority of rogue landlords who exploit vulnerable people and force their tenants to live in overcrowded and squalid conditions which is unacceptable, adding the Government has given councils £3m to take on rogue operators in their area."
Case study: 'Druggies were taking my stuff'
When Joanne McGann, 35, found herself homeless early this year she moved into to a local private B&B offering somewhere to stay. But when she arrived she found it was unsafe, a frightening place for a woman to live alone.
"I was living in one of those hostels, and it was in a state," she explained. "There was a lot of drugs and a lot of drinking going on. One of the men who owned the place was touching me up. I felt unsafe, but I had nowhere else to go."
Scared for her safety, Ms McGann was also the victim of theft. "The doors were just left to ruin. Anybody could get in. There were druggies coming in and taking my stuff. I only lasted two weeks, I had to get out of there."
After she took the decision to leave the B&B, Ms McGann approached First Stop Darlington. The organisation referred her on to another local charity, the 700 Club, which provides its own temporary accommodation for homeless people in Darlington. She has lived in St George's Hall hostel since March and feels that she is now making progress because of her safe and supportive surroundings.
Register for free to continue reading
Registration is a free and easy way to support our truly independent journalism
By registering, you will also enjoy limited access to Premium articles, exclusive newsletters, commenting, and virtual events with our leading journalists
Already have an account? sign in
Join our new commenting forum
Join thought-provoking conversations, follow other Independent readers and see their replies