Social media giants must be responsible for content to halt democratic 'crisis' caused by fake news, MPs say
Committee highlights 'systematic manipulation of data to support the relentless targeting of citizens, without their consent, by campaigns of disinformation and messages of hate'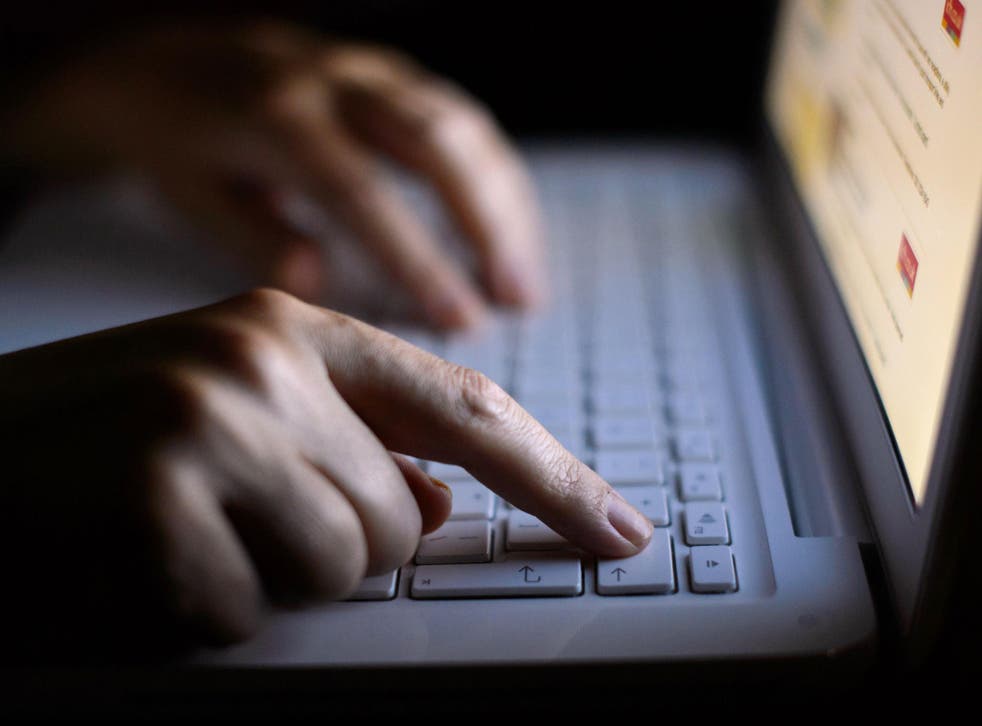 Social media giants must be made liable for harmful content on their sites to tackle the democratic "crisis" caused by fake news, a powerful committee of MPs has said.
A leaked parliamentary report condemned tech firms such as Facebook, Twitter and Google, for acting "irresponsibly" over data collection and called for new laws to make them accountable for the content on their sites.
Cross-party MPs warned over the "relentless targeting of hyper-partisan views, which play to the fears and prejudices of people, in order to influence their voting plans and their behaviour" and called for tougher electoral laws to combat interference.
Tory MP Damian Collins, who chairs the Digital, Culture, Media and Sport committee, said it was "a crisis in our democracy – based on the systematic manipulation of data to support the relentless targeting of citizens, without their consent, by campaigns of disinformation and messages of hate".
The report was due to be published on Sunday but it was leaked by former Vote Leave boss Dominic Cummings, who has faced censure for repeatedly refusing to give evidence over potential misuse of data during the EU referendum.
Mr Cummings, who was a key figure in the Brexit campaign, reportedly declared "f*** the charlatans embargo" when he posted the document on his personal blog ahead of its official publication.
The 18-month probe, which will publish in full in the autumn, covers issues ranging from Facebook's apparent failures to stop the inciting of hatred against Rohingya Muslims in Burma to concerns around Russian meddling in elections.
The recommendations include:
:: A levy on tech firms to pay for education and the information commissioners office;
:: A public register of political advertising and more transparency for major donors;
:: An audit of social media advertising by an independent body, such as the Competition and Markets Authority.
Theresa May has warned tech giants that they must root out extremist content from their platforms and the government is expected to publish a white paper later this year on reforms to make the internet safer.
However key figures such as Facebook's Mark Zuckerberg have come under fire for failing to come to parliament to give evidence, while others have been criticised for being evasive.
Mr Cummings has also been embroiled in a fractious battle with Mr Collins, as he has repeatedly refused to appear before the committee's fake news inquiry.
People's Vote march – demanding vote on final Brexit deal
People's Vote march – demanding vote on final Brexit deal
1/30

Rex

2/30

AFP/Getty Images

3/30

A young protestor shouts as she takes part in the People's Vote demonstration against Brexit

Getty Images

4/30

Reuters

5/30

EPA

6/30

A protester's pro-EU t-shirt

EPA

7/30

EPA

8/30

AFP/Getty Images

9/30

EPA

10/30

AFP/Getty Images

11/30

EPA

12/30

Gina Miller and Caroline Lucas

EPA

13/30

EPA

14/30

EPA

15/30

Tens of thousands of people march through London

EPA

16/30

EPA

17/30

Demonstrators at the People's Vote March

Getty

18/30

'Two months too young to decide on my future'

REUTERS

19/30

PA

20/30

A young girl joins in the march

PA

21/30

An EU flag is draped across the statue of Winston Chruchill in Parliament Square

REUTERS

22/30

AFP/Getty Images

23/30

Vince Cable MP, Pro-EU campaigner Gina Miller, Tony Robinson and Caroline Lucas MP join with crowds

PA

24/30

PA

25/30

Crowds gather on Pall Mall

PA

26/30

A man resembling Britain's Foreign Secretary Boris Johnson, joins EU supporters

Reuters

27/30

Reuters

28/30

People gather in Trafalgar Square

REUTERS

29/30

Pro-EU campaigner Gina Miller and Tony Robinson

PA

30/30

EU supporters, calling on the government to give Britons a vote on the final Brexit deal, participate in the 'People's Vote' march

REUTERS
He said the report itself was "fake news" and said MPs have "littered their report with errors and misunderstandings about the legal framework for elections".​
The row stems from the Facebook data scandal, where political consulting firm Cambridge Analytica was accused of misusing private information to target voters.
Vote Leave, the official Brexit campaign group headed up by Mr Cummings, was dragged into the scandal when whistleblowers claimed it had employed advertising firm Aggregate IQ (AIQ) to put out targeted messages during the EU referendum.
AIQ's chief operating officer, Jeff Silvester, told MPs the firm had worked for Cambridge Analytica's parent company SCL but denied links with the firm itself.
Register for free to continue reading
Registration is a free and easy way to support our truly independent journalism
By registering, you will also enjoy limited access to Premium articles, exclusive newsletters, commenting, and virtual events with our leading journalists
Already have an account? sign in
Register for free to continue reading
Registration is a free and easy way to support our truly independent journalism
By registering, you will also enjoy limited access to Premium articles, exclusive newsletters, commenting, and virtual events with our leading journalists
Already have an account? sign in
Join our new commenting forum
Join thought-provoking conversations, follow other Independent readers and see their replies