Tony Blair Iraq war apology: Families of dead soldiers describe 'revulsion' at former PM's 'spin operation'
Mr Blair said: 'I find it hard to apologise for removing Saddam'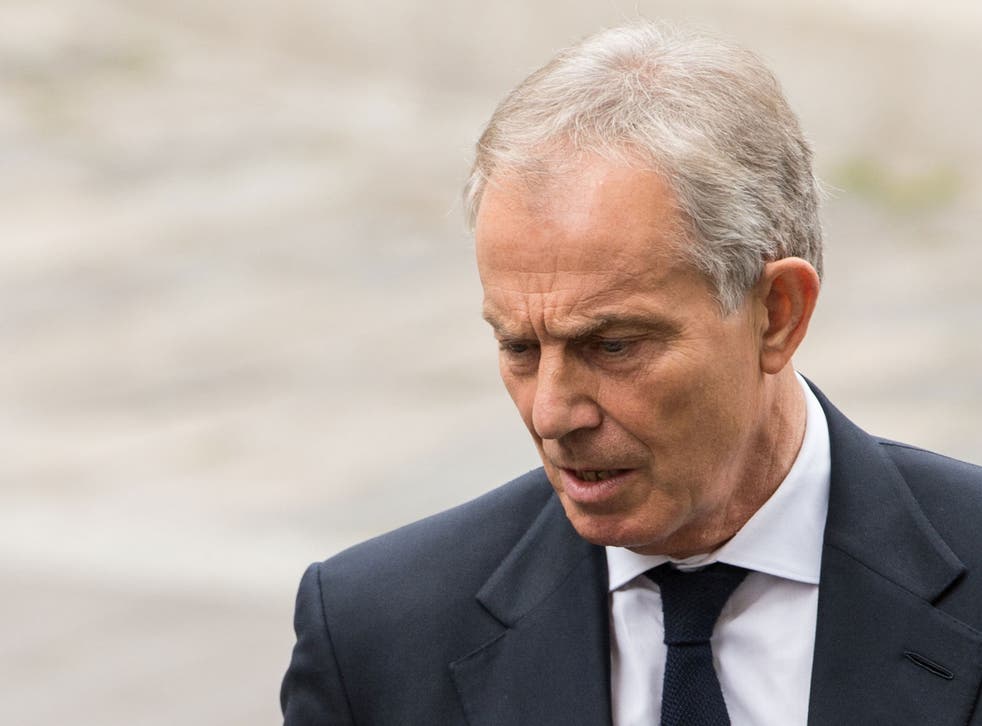 Families of soldiers killed in the Iraq war have described their "revulsion" towards Tony Blair's televised apology and warned his comments are part of a "spin operation" ahead of the publication of the Chilcot report.
During a CNN interview, Mr Blair apologised for aspects of the Iraq war, including saying sorry that the intelligence behind the 2003 attack against Saddam Hussein's regime was wrong, and admitting mistakes had taken place in the planning of the operation.
However, he also added he would "find it hard to apologise for removing Saddam."
Part of a documentary, Long Road to Hell: America in Iraq, Mr Blair told American political broadcaster, Fareed Zakaria: "I apologise for the fact that the intelligence we received was wrong. Because even though he [Saddam Hussein] had used chemical weapons extensively against his own people, against others, the programme in the form that we thought it was did not exist in the way that we thought."
"I also apologise, by the way, for some of the mistakes in planning, and certainly, our mistake in our understanding of what would happen once you removed the regime."
He added: "But I find it hard to apologise for removing Saddam. I think even from today in 2015, it is better that he's not there than that he is there."
When asked by Mr Zakaria if the invasion helped cause the rise of the Islamic State, Mr Blair said: "I think there are elements of truth in that. Of course you can't say those of us who removed Saddam in 2003 bear no responsibility for the situation in 2015."
Critics have accused Mr Blair's apology of being a 'spin operation' after it was reported on Thursday that Sir John Chilcot, who began reviewing Britain's moves to invade Iraq in 2009, was about to write to David Cameron with a timetable for his report.
Mr Blair has already been made aware of any criticism against him in the report.
The former Prime Minister's decision to selectively apologise for certain aspects of the war also prompted immediate speculation that these are the only criticisms Sir John will make about Mr Blair.
Reg Keys, whose son Lance Corporal Tom Keys was killed in Iraq in 2003, said he felt "revulsion" at Mr Blair's apology, the Telegraph reports.
Mr Keys said: "I feel revulsion. This man certainly got it wrong.
"I feel that he's obviously pre-empting the Iraq inquiry's findings. It's finger-pointing. He's blaming intelligence chiefs for giving him the wrong intelligence. He's not apologising for toppling Saddam.
"What about apologising for the unnecessary loss of life? The reason we went to war was weapons of mass destruction, not to topple Saddam."
Janice Procter, whose son Private Michael Tench, 18, was killed by a roadside bomb in 2007 told the Daily Mail: "This just shows the report will be a total whitewash and a complete cover-up with him shifting the blame on to other people.
"How does he sleep at night? He couldn't apologise to me in 2007. He should be made to face every single parent whose son died in the war. The fact we are having to still fight for the truth is beyond belief."
The Scottish First Minister, Nicola Sturgeon, has also accused Mr Blair of conducting a "spin operation" now the heavily delayed Chilcot Inquiry is believed to be close to publication.
Ms Sturgeon said over Twitter: "The Blair spin operation begins but the country still awaits the truth. The delay to Chilcot report is a scandal."
In 2004 Mr Blair previously told MPs: "I will not apologise for the conflict. I believe it was right", a sentiment he echoed in 2007, when he said: "I don't think we should be apologising at all for what we are doing in Iraq."
Register for free to continue reading
Registration is a free and easy way to support our truly independent journalism
By registering, you will also enjoy limited access to Premium articles, exclusive newsletters, commenting, and virtual events with our leading journalists
Already have an account? sign in
Register for free to continue reading
Registration is a free and easy way to support our truly independent journalism
By registering, you will also enjoy limited access to Premium articles, exclusive newsletters, commenting, and virtual events with our leading journalists
Already have an account? sign in
Join our new commenting forum
Join thought-provoking conversations, follow other Independent readers and see their replies