Fears of a 'disenfranchised generation' after almost a million people disappear from electoral roll
Crackdown on voter fraud could cause a massive reduction in turnout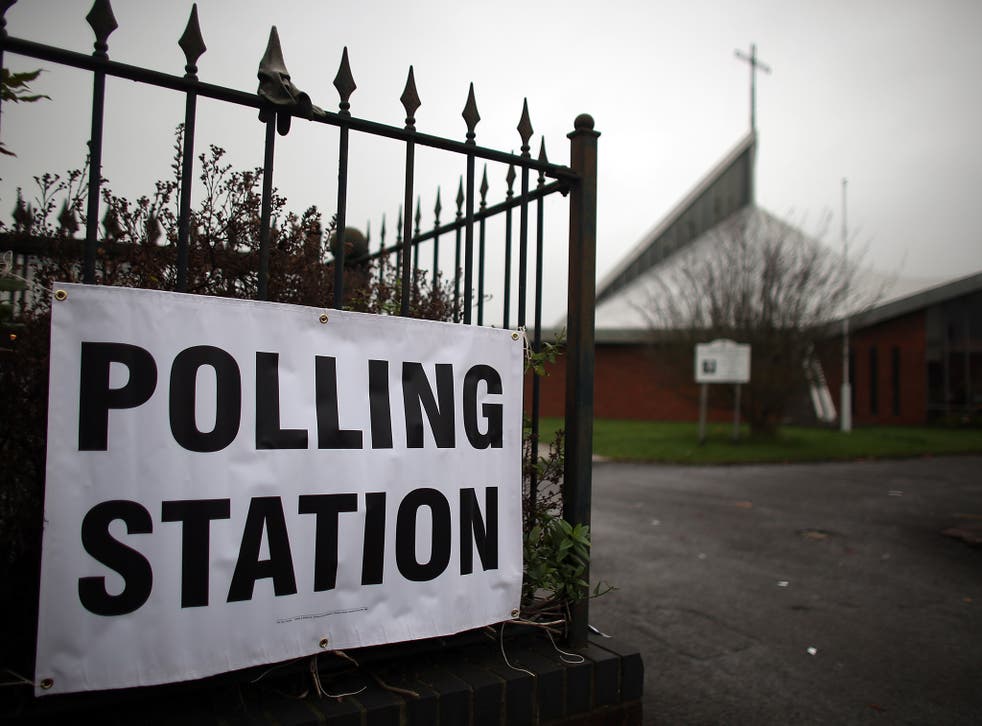 Hundreds of thousands of young people could miss the chance to vote in May's general election following a change in the way people register, prompting fears of a "disenfranchised generation".
New figures reveal that almost one million people have gone missing from the electoral roll in the past year. Today Ed Miliband will describe it as a "scandal" and accuse the Conservatives and Liberal Democrats of denying young people a voice.
To combat fraud, the Government is switching from household registration to a system where people can no longer register others in their household and must add themselves individually to the roll.
This means that universities and colleges no longer register students living in halls of residence. Statistics compiled by Labour show a big fall in registered voters in university towns and cities including Cardiff, Liverpool, Newcastle, Southampton, Leicester, Nottingham, Brighton, Durham and Hull. In London, the drop is almost 100,000.
The survey of 373 local authorities found that in 307 there was a fall in the number of people on the register compared with a year ago. The overall reduction was 950,845 voters. Labour said the figures confirmed fears that areas with high numbers of students and people in rented accommodation would see falling rolls.
Labour is demanding urgent action by the Government, the Electoral Commission, universities and councils to get people on the list so they can vote in May. This week Labour deployed 18 staff on a registration drive in university towns and cities.
Speaking at Sheffield Hallam University in Nick Clegg's constituency, Mr Miliband will claim the "missing million" is "a direct consequence of the Government's decision to ignore warnings that rushing through new individual registration reforms would damage democracy".
"Having broken their promises on tuition fees to young people, having failed to build the economy that will work for them, having short-changed their future, this is David Cameron's and Nick Clegg's final insult to young people," he will say. "They are sitting by and watching hundreds and thousands of young people in our country lose their sacred democratic rights."
The issue a sensitive one for the Liberal Democrats, after the party broke its 2010 election pledge to abolish tuition fees when the Coalition trebled them to a maximum £9,000 a year.
A Labour source told The Independent: "Many will ask whether, having betrayed young people, the Conservatives and Lib Dems are doing their best to ensure they cannot hold them to account and to deny them a voice."
Experts' predictions for the general election

Show all 10
The Lib Dems reacted angrily, accusing Labour of "political point-scoring". They said Mr Clegg had secured £10m for a registration campaign and vetoed a Tory plan to spend the money targeting overseas voters.
Tom Brake, the Lib Dem Deputy Commons Leader, said: "Labour must have forgotten it began the policy of individual electoral registration while it was in government. Instead of scaremongering, Labour should be working with its own local authorities to ensure that the large amount of money available is spent helping people, particularly students, register to vote.
"Labour also seems keen to hide the fact that the Coalition has made it extremely easy to register to vote – it can be done online in a couple of minutes."
A Lib Dem source added: "Nick Clegg is determined to ensure the Government does everything it can to help students to vote."
The National Union of Students is hosting a series of events on 5 February to mark National Voter Registration Day, in an attempt to convince students to sign up. It fears that failing to vote in 2015 could set a pattern which will see a generation excluded from the voting process.
Toni Pearce, president of the NUS, said there was "a huge amount of work to do" to prevent vast numbers of young people becoming disenfranchised. "The risks of failing to do so are massive – we know that people who don't vote in their first election are far less likely to do so in the future," she said.
The Electoral Commission, which has written to all universities and colleges, said: "We know that young people and students are one of the groups which are less likely to be registered to vote and we are working with a range of partner organisations to support the work that electoral administrators are doing to target such groups."
Join our new commenting forum
Join thought-provoking conversations, follow other Independent readers and see their replies